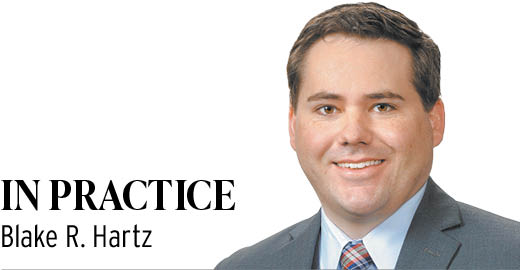 Do you or your clients have operations or sales in Russia? It is not a popular place to be doing business right now. The physical conflict in Ukraine has spread to economic and political countermeasures, including various private companies voluntarily withdrawing from the Russian market. But the Russian government is striking back at U.S. and other companies who are pulling out of the market by modifying the Russian intellectual property systems.
The first IP casualty was to the Russian patent, utility model and design system. In early March, a decree was issued that devalues Russian patents owned by entities from the United States, the European Union and various other "unfriendly countries" that include other major IP-generating countries like Australia, Canada, Great Britain, Japan and South Korea. (No surprise, Ukraine also makes the "unfriendly" list.) While the decree does not actually revoke or annul any patents, it sets the compensation rate to "0%" of actual income if the Russian government issues compulsory licenses to domestic actors, i.e., if Russia authorizes Russian entities to infringe. Among other violations, as a member of the World Trade Organization, this violates Russia's obligation to provide "adequate remuneration" to owners when it licenses unauthorized use under TRIPS Art. 31. Attempting to enforce such international obligations at the WTO level is a long shot on both success and time frame, and "unfriendly" patent owners should not expect any better in trying to enforce their rights in private litigation. To the extent there is a silver lining to this situation, it is that it is not clear that Russia has authorized any compulsory licenses at the 0% rate yet.
Brand owners are also facing a difficult situation. While trademark protections have not been formally undermined in the same way as the above patent decree (yet), Russian courts have already started applying the "unfriendly country" concept to bar suits by foreign owners. In a pending case based on infringement of PEPPA PIG trademarks, the judge, citing Western sanctions, dismissed the case as an "abuse of rights" by the UK-based owner. This was in a case that predated the current conflict! Looking forward, as companies have suspended operations, there have been reports of recent copycat trademark applications filed in Russia that mimic famous marks from McDonald's, Starbucks, IKEA and others, with the Russian applicants presumably angling to just step in and resume operating retail locations for these international brands. A large number of consumer goods brands, with products ranging from soft drinks to automobiles, have also pulled out of the Russian market. In their absence, the opportunity for counterfeiting will only grow. Add brand security to the list of physical facilities, inventory and other assets put at risk by withdrawing. On the other hand, staying in the Russian market has its own set of economic risks, including damage to goodwill that can threaten the brand globally.
On the copyright side, there is a long history of piracy in Russia, especially applied to software. While licensing compliance had improved some in recent years, in view of the conflict and loss of services, Russian officials have stated that they are considering imposing a unilateral, nonconsensual renewal of expired licenses or the elimination of criminal and administrative penalties, again specifically directed to rights owned by "unfriendly" countries. One mitigating factor for service providers is that the recent migration to cloud-based and software-as-a-service models has reduced the risks of this new state-sponsored piracy, as the provider can still control access. Similarly, the entertainment industry is controlling its content by pulling film, music and gaming releases and scaling back other distribution and licensing. It is not clear that there is a state-endorsed plan for replacing unauthorized entertainment content. For media, the boycotting is a mutual affair. Facebook and Google are limiting state-owned Russian media's spread of (dis)information, while Russia is blocking access to hundreds of social media and news platforms. Other foreign media companies have withdrawn over concerns about a new "fake news" law.
What happens when the conflict is over? Nobody knows. Russia was already a difficult territory to protect and enforce intellectual property rights. If the actual fighting ends, it is not clear if, when or how these ancillary economic issues will get resolved. For example, many of the entertainment and media boycotts are as much about the authoritarian speech restrictions within Russia as they are about formal economic sanctions, and the "fake news" crackdown is likely to outlast the invasion of Ukraine. Even if a pro-IP attitude is restored, the speed with which the Russian government was willing to impair existing rights cannot be reassuring for foreign business investment and importation. Assuming a foreign company resumes operating in Russia, how can it have confidence in enforcing its rights against a domestic infringer? The government has already gone on record defining 0% as adequate compensation! It will be hard to recover value from an IP perspective, even assuming there is a business case for reentering the hobbled Russian economy.•
__________
Blake R. Hartz is a partner at the Indianapolis firm Woodard Emhardt Henry Reeves & Wagner LLP. Opinions expressed are those of the author.
Please enable JavaScript to view this content.