Whether it's a divorce, a child custody dispute or foreclosure, the cost of attorney fees may be too high for some people to take on.
So, those people proceed as pro se litigants, representing themselves in court without an attorney.
But a growing number of Indiana counties are finding ways to connect those litigants with legal assistance.
For example, Hoosiers navigating eviction on their own can go to their local courthouse or library and use a new Indiana Bar Foundation Indiana Legal Help kiosk. The kiosks are part of a grant-funded project with the Indiana Housing and Community Development Authority.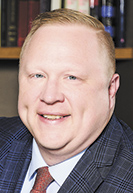 "That's really a big sort of springboard for us and how we've been able to support a variety of different initiatives for a lot of self-help and also legal navigators and legal aid attorneys to be able to provide legal resources of all types to whoever is in need of housing stability," Indiana Bar Foundation President and CEO Chuck Dunlap said.
Dunlap said the bar foundation hopes the kiosks will do more than just help with evictions.
There are currently 123 kiosks, with plans to place the devices in each of Indiana's 92 counties. The kiosks collect data to show their usage, providing information that can help the foundation figure out if there are forms it needs to develop or information that is needed that pro se litigants currently can't access.
"We're really looking forward to getting a lot more comprehensive data about the impact," Dunlap said. "But anecdotally and some of the early indications from some of the host sites that have had the first round are, they've been really effective and they've been really a welcome resource for the communities."
Wendy Clar, a solo practitioner who helps litigants at the Hamilton County Legal Self-Help Center, said her county got its kiosk about a month ago, but no one has used it yet.
"No one has used the kiosk because it's pretty much limited to that one function," Clar said, referencing the kiosks' current limit to evictions and foreclosures. "I don't get a lot of calls and questions on evictions, so that could just be a product of the county that we're in."
Northwestern Indiana's Lake County also recently received its first kiosk, which resides in the Crown Point Court-
house, according to Lake Circuit Judge Marissa McDermott.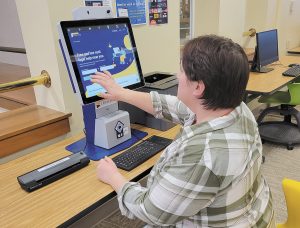 "It is now functioning and operational, which I'm very happy to hear. But we don't have enough information with that, just because it's only just recently gone online," McDermott said.
In addition to the kiosks, Indiana's self-representing residents also have access to free resources across the state that they can use for a variety of legal purposes.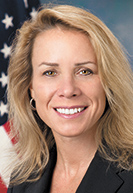 In Evansville, for example, the William H. Miller Law Library in the Vanderburgh County courthouse is open to the public and frequently hosts free legal clinics.
On the other end of the state, the LaPorte County judiciary has a Self Help Center that provides information and legal forms related to divorces, petitions for name changes and fee waivers. That includes documents provided in Spanish, with the help of the Indiana Hispanic Law Project.
And back in Hamilton County, the self-help center is more about pointing pro se litigants in the right direction.
"What we do is we help folks if they have a question about e-filing once they've already registered with an e-filing provider, and we also help folks in terms of questions about forms," Clar said.
Here are some of the other counties with resource centers designed specifically for self-represented Hoosiers.
Marion County
With the opening of Marion County's Community Justice Campus, the state's largest county opened a new legal help center in June 2022.
The space, known as the Legal Resource Center, is located in what was a jury room and is now used for anyone who is seeking help with forms or who has general questions.
Marion Superior Judge Alicia Gooden said that since making the space available, there have been more completed forms from self-represented litigants.
"I think we've seen an increase in more accurate, more complete pleadings being filed," Gooden said.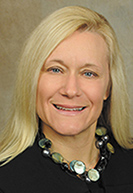 She estimated the county helps several hundred people each month through the center.
Lake County
Beginning in January, Lake County began offering in-person attorney assistance at the Lake Circuit Court self-
help center.
"There is a tremendous need for assistance with self-represented litigants. It's probably one of the largest challenges that trial judges face is the large and ever-growing number of self-represented litigants," McDermott said. "When people come to court and they don't bring with them what they need, that grinds everything to a halt. So having someone that can assist them with those things just makes the justice system run much more smoothly."
McDermott's court had the space and equipment for its self-help center before COVID-19, with plans in place to bring in attorney assistance in early 2020.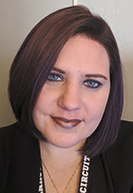 But as with many things during the pandemic, those plans were put on hold until January 2023, when the in-person attorney assistance became an option.
"We finally were able to put that final piece of the puzzle in place for the self-help center, which is having attorney assistance," McDermott said. "It's been a great success."
Attorneys are available to assist self-represented litigants in Lake County from 9-11 a.m. on the first and third Tuesday of the month.
A Family Court Project Grant through the Indiana Supreme Court's Office of Court Services pays an hourly fee to the attorneys, and the Lake Circuit Court is looking for more attorneys to sign up.
Delaware County
The Delaware County Self Help Legal Center also offers in-person assistance via a volunteer attorney who is paid through a grant.
That grant also helped fund the costs of computers, as well as the cost of turning legal forms into fillable PDFs. Those forms are available at the center, which has been around since 2016 and which is housed at the Muncie Justice Center.
"Every time I walk by, there's at least one person in there using our computers," Emily Anderson, the county's court administrator, said.
Since 2016, the center has helped 3,634 litigants.
Anderson said the county is working on translating the forms to Spanish, but in the meantime, it is updating the forms to plain language, rather than legalese.
"What that means is a person that comes from the public can look at it and understand it and not have to guess," Anderson said.
Statewide options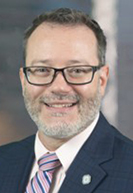 There are also resources available to pro se Hoosier litigants regardless of where they are in the state.
One such option is indianalegalhelp.org, which is offered by the Indiana Bar Foundation. The website provides legal resources and connects litigants with free and low-cost legal aid for issues like family law, housing and health care.
"Indiana Legal Help is a program that is designed to increase access to legal resources and information for self-represented litigants and the public in general," Mike Commons, Indiana Legal Help's manager, said.
Commons added that the newly updated website and the forms available on it are in coordination with the Indiana Supreme Court's Coalition for Court Access.
The Indiana Supreme Court also has a website offering court forms and other resources.
For example, the court's website includes guidelines for child support and a way to calculate what the estimated support would be. Residents can also request a protection order and find a safe space to go.•
Please enable JavaScript to view this content.