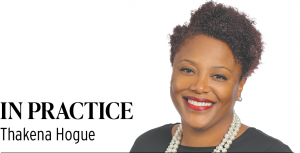 "May I take your order?"
A friend of mine owns a McDonald's and has told me that McDonald's requires its franchise owners to complete a training program called "Hamburger University." He explained that Hamburger University teaches the franchise owner about the "system" of McDonald's. Systematizing its processes has been one of the key components to the fast food chain's success. "Hamburger University" not only teaches the new owner about the business of running a fast food restaurant, but more importantly, it teaches new owners how to drop the fries, flip the burgers and pour the shakes.
In some ways, launching my own firm has been like what I imagined about "Hamburger University." As a soloist, you get the distinct privilege of being both the owner and the only employee of your firm. You have to minimally familiarize yourself with the work of the finance, marketing, information technology and the legal support staff departments of your business. On top of these duties, you still have the responsibility to continue developing your skills as an attorney. The bottom line is that a solo attorney must still have the resources she needs to support her work, just like that of her counterparts in larger firms. However, that does not mean that you have to have all this right away. Nor does it mean that you must invest lots of money either. What it does mean is that you should be intentional and strategic about your business and follow a goal-oriented plan.
The challenge is that unlike a McDonald's franchise, there is not necessarily a formal Hamburger University to guide you through launching a solo firm. I use the word challenge to describe what might seem daunting to some. I chose this word because the truth is, there are numerous resources to support your launch as a soloist. Both national and local vendors are eager to jump in and help guide you on your entrepreneur journey. A word of caution here: Remember and use your budget, because you may be tempted to take the "lawyer in the box" route in which a vendor offers you "everything" you need to run your firm. This is not a bad choice for some but for others it may be too pricey. For the budget-conscious newbie, the goal is to figure out what you can do on your own and what you will need to hire out. The takeaway is, just get a system, learn it and use it.
I have put together the five most important things I have learned during my launch.
1. Just be honest. Your clients, your colleagues and the general public just appreciate an honest response. There have been times that I had absolutely no idea about what was being presented to me, and I felt the rush of anxiety of not knowing come upon me. I had to give myself permission to simply say I don't know the answer to that right now, but I will find out and get back with you. What I realized is that most people don't like a "know-it-all" anyway. And more importantly, no one expects you to know it all.
2. Join Listservs. We are fortunate to be in a legal community that loves to share. Sometimes I read the Listservs and feel like I'm in law school again. The commitment to have the Indiana legal community stand as a formidable force is well-demonstrated in the sharing of our peers on the Listservs.
3. Develop a board of directors. So, I don't mean a board of directors for business logistics. But a board of directors that you carry in your mind as your "go-to" people for certain aspects of your practice. I have a weekly meeting with a colleague that I call my coach. She doesn't even know that she is my coach but that is the role that she plays on my board of directors. That's the thing — the board of directors is a support system that you identify, and those people knowing that they are on it is not really the point. The point is to identify the needs of your business and find folks in and outside of the legal community who are exceptional at that aspect. Those folks become informally your board of directors.
4. Get out of law. Yes, that's what I said. Do things outside of the legal community. This provides a great network and marketing opportunity. I teach a spin class at my local gym. I have a colleague that teaches a hip-hop step class. It is refreshing and restorative to do something totally outside of being an attorney.
5. Make time for what matters. Your relationships with your family, friends and pets are so important. While building a business, it is easy to cancel plans with folks in the name of building. But remember that love is a force that can actually inspire you to be more creative in your business. Every day I take my dog on a walk and he and I have a business planning meeting. No, seriously — I give myself this time to just be, and on these walks, as I talk out loud to my dog, I come up with some really cool stuff for my firm.
Like me, some new entrepreneurs may be considering a shift in their practice areas along with their new law firm launch. How ambitious! Yes, but we are attorneys and are known for tackling demanding tasks. Here is the great news: Our local legal community is generous and willing to share. I suggest developing a group of other soloists to support you in your new launch and your learning of a new practice area.
Ultimately, finding your Hamburger University entails developing systems, creating networks and relying on others. This will not only lower your stress but will be a key component to your success.•
Thakena Hogue is an attorney and founding member of The Magi Group, based in Indianapolis. Opinions expressed are those of the author.
Please enable JavaScript to view this content.