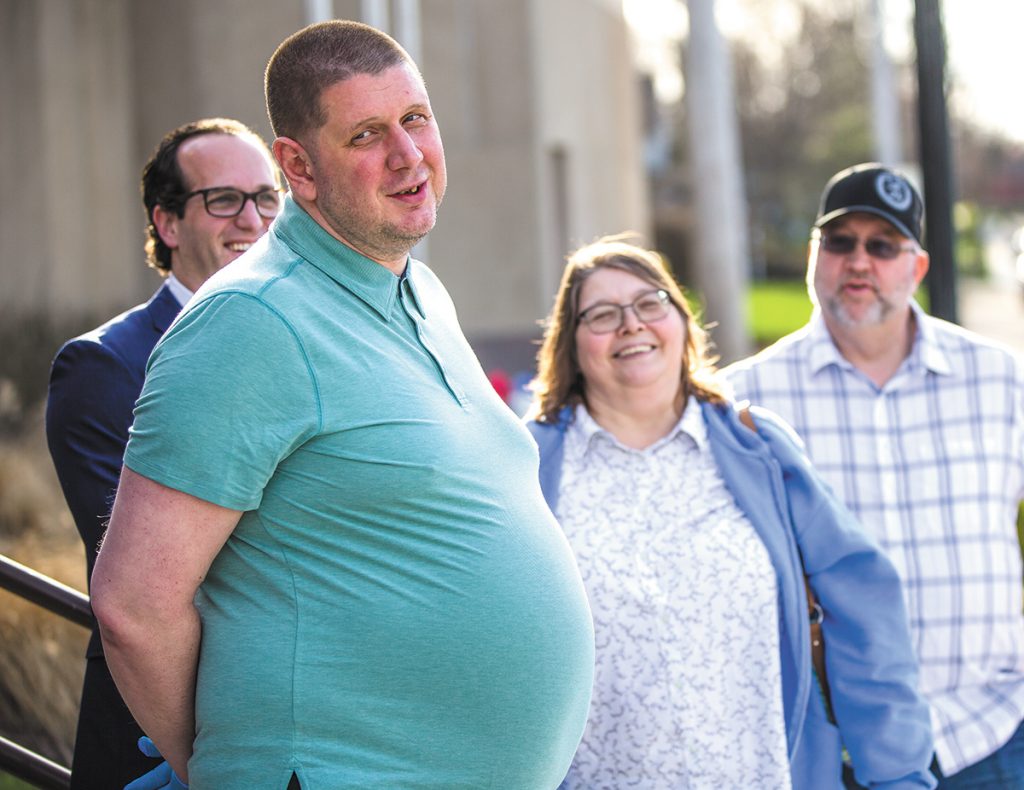 Editor's note: This story has been updated. 
It's been 15 years since he was tried and convicted for a murder he says he didn't commit – even though he confessed – and now he has been released.
Known as Andy, 44-year-old Andrew Royer was granted a new trial after a special judge determined his 2005 trial was tainted by false evidence and coercive investigative techniques that exploited his mental disability. Police misconduct led Kosciusko Superior Judge Joe Sutton, serving as special judge, to grant Royer's successive petition for post-conviction relief.
Royer was one of two people convicted in the murder of Helen Sailor, a 92-year-old woman who was killed in her Elkhart apartment during Thanksgiving weekend in 2002. His co-defendant, Lana Canen, has already been exonerated.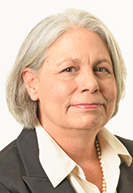 Royer's legal team – which included students with Notre Dame Law's Wrongful Conviction Externship and Fran Watson of the Wrongful Conviction Clinic at Indiana University Robert H. McKinney School of Law – was thrilled with Royer's April 2 release. Watson described the news as joyful, saying her response was to let out a laugh.
But the case is not over, as the possibility of a retrial remains. Vicki Becker, the current elected Elkhart County prosecutor who tried Royer's case in 2005, said her office is determining its next steps, which could include appeal and/or retrial.
The decision
Special Judge Sutton's 55-page order found fault with three portions of Royer's original trial: fingerprint evidence, witness statements and the interrogation that led to his confession.
The issue with the fingerprint evidence was what led to Lana Canen's exoneration in 2012. Elkhart County Sheriff's Deputy Dennis Chapman had testified that a latent print found in Sailor's home was a match to Canen, but that was later discredited.
Chapman had testified that he was an expert on latent fingerprint identification, when in fact he had no such experience. Subsequent examination revealed that not only did the print not match Canen, but Chapman had also likely identified the wrong digit and hand.
Chapman later said he felt pressure from the Elkhart Police Department to make the comparison and was provided with information about police's theory of the case, creating a potential bias. He was ultimately barred from conducting any fingerprint analysis or testifying in criminal cases.
Sutton also said there was evidence Elkhart police had doubts about Chapman's analysis, as the prints were sent to the Indiana State Police for further review.
These developments satisfied the newly discovered evidence standard of Carter v. State, 738 N.E.2d 665, 671 (Ind. 2000), Sutton found. Additionally, Chapman's lack of latent print expertise and the pressure placed on him were undisclosed pieces of evidence that satisfied the requirements of Brady v. Maryland and Giglio v. United States.
Also undisclosed was the fact that Nina Porter, the state's star witness, was paid $2,000 for her trial testimony.
Porter was Canen's neighbor who claimed Canen told her "nobody was supposed to get hurt." Porter also said Canen remarked, "Thanksgiving, thanks for giving death," a reference to the Thanksgiving-weekend murder.
The $2,000 was offered by a health care worker who knew Sailor, though it was law enforcement who actually paid Porter. Law enforcement – specifically, Detective Carl Conway – also forced a confession out of Porter by threatening to take her kids away.
Porter eventually recanted her statement, and the special judge credited the recantation.
The special judge's order most focused on Conway, the detective who interviewed Royer for hours over a two-day period and obtained two recorded confessions.
Conway was cited in the order for being dismissive of Royer's mental disabilities. Described as having "the mind of a child," Royer has been diagnosed with schizoaffective disorder, depression and personality disorder.
Conway admitted to breaking Royer's will prior to obtaining his recorded confessions, and he was accused of feeding Royer information that formed the basis of the confession. Additionally, the detective did not video-record the interrogation per police protocol.
Ultimately, Conway was removed from the homicide unit for his interrogation tactics.
"This Court concludes that Mr. Andrew Royer's due process rights were violated by the State's presentation of false and misleading evidence resulting in a conviction obtained in violation of his rights under the Fourth, Fifth, Sixth, Eighth and Fourteenth Amendments to the United States Constitution as well as the coordinate rights established under the Indiana Constitution," Sutton wrote. "The violations of Mr. Royer's constitution(al) rights were unfairly prejudicial and entitle him to a new trial."
The difference
Royer's release comes after more than a decade of unsuccessful appeals and PCR petitions.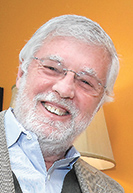 Indianapolis attorney Michael Sutherlin met Royer through his work on Canen's case, and Sutherlin began Royer's PCR efforts. His approach was to argue Royer was presented as the brawn to Canen's brains – if Canen was exonerated, the state's argument that Royer simply followed her instruction to kill Sailor failed.
Though he was unsuccessful, Sutherlin said his work caught the attention of Elliot Slosar, a Chicago attorney with the firm of Loevy & Loevy. Slosar would become the lead attorney on Royer's legal team, though a gag order kept him from speaking with Indiana Lawyer.
Sutherlin, Watson and Jimmy Gurule, adviser of the Notre Dame Wrongful Conviction Externship, credit Slosar as being the one to turn Royer's case around. According to Gurule, it was their team effort that led to their success.
"This was such a comprehensive, exhaustive re-examination of the evidence in the case," said Gurule, who advised law students working on the case. "When you think about it, you've got Elliot working on it, you've got Fran working on it, I'm working on it behind the scenes – right from the beginning you have three experienced lawyers."
To Sutherlin, the difference in the successive PCR effort was that the case was moved out of Elkhart to Kosciusko County after Elkhart Superior Judge Teresa Cataldo recused herself.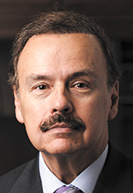 Both Sutherlin and Gurule noted there have been four cases in Elkhart County, including Royer's, where a conviction has been overturned. Additionally, Watson said Royer's case had the hallmarks of wrongful convictions, including false fingerprint evidence and a coerced confession.
"It's counterintuitive, but false confessions are a reality," Watson said.
Elkhart Police Chief Chris Snyder declined to comment on the judge's findings and the allegations of police misconduct in the case.
The release
Gurule was there when Royer was released from the Kosciusko County Jail, where he had been transferred from the Pendleton Correctional Facility. When asked what wanted to do when he got home, Royer said he wanted to get a KFC meal because prison food was bad.
"He has the mental capacity of a child, so that's what you're dealing with," Gurule said. "It's not the reaction of an adult man, it's the reaction of a young boy."
Both Gurule and Watson described the release as emotional, with Watson calling Royer a "sweet soul." For Sutherlin – who was still invested in Royer's case despite no longer working on it – sleep was out of the question on the night he heard the news.
Now back home, Watson said Royer is safe with his family. He's having to learn tasks such as answering a cellphone, and he is trying to transition into a world that is facing an unprecedented global health crisis.
"But at least he can go out on the porch," she added. "That's huge for someone coming out of prison."
The next steps
Royer's team is aware of the possibility of a retrial, so Watson said their work isn't done yet.
In an email to Indiana Lawyer, Becker said her office wasn't made aware of the judge's ruling until Royer had been released. Her team is now working with the Attorney General's Office to determine whether they will appeal. If not, or if an appeal is unsuccessful, she said a retrial is "likely."
Becker's argument in the PCR hearing was that the evidence presented by Royer's team was inadmissible and not newly discovered. In opening statements, she told the court the PCR petition contained "multiple misstatements" and "multiple embellishments," the South Bend Tribune reported.
Additionally, the fingerprint evidence and issues involving Chapman had already been addressed, so that did not justify post-conviction relief, she told IL.
As for Royer's release, Becker she believed the judge's ruling may be "flawed."
Royer is scheduled to appear at a status conference June 18.
The case is State of Indiana v. Andrew Royer, 20D03-0309-MR-155.•
Please enable JavaScript to view this content.