A bill updating Indiana's obstruction of justice statute was heard in an Indiana House committee on Wednesday, with similar questions and concerns carrying over from the Senate.
Senate Bill 70, was called for consideration during the House Courts and Criminal Code Committee on Feb. 9, but committee chair Rep. Wendy McNamara, R-Evansville, did not call for a vote.
As it stands, Senate Bill 70 would update Indiana's obstruction of justice statute to provide that, "a person commits obstruction of justice if that individual persuades a witness in a legal proceeding to: (1) withhold or delay producing evidence that the witness is legally required to produce; (2) avoid a subpoena or court order; (3) not appear at a proceeding to which the witness has been summoned; (4) or give a false or materially misleading statement."
The bill also removes all references to communicating with a witness "directly or indirectly" and replaces it with a uniform definition of "communicates" for the Indiana criminal code.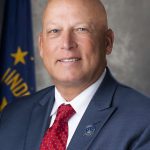 Sen. Michael Crider, R-Greenfield, brought the measure based on concerns from local prosecutors about ensuring witnesses appear and testify truthfully in certain cases, particularly domestic violence and child sex crimes proceedings.
"They described it as a challenge they have almost on a daily basis," Crider told the House committee. "It really tips the scales of justice to the side where we don't even have an opportunity for the judicial system to work because the folks who are involved just aren't participating."
Crider said prosecutors can almost never bring charges under the current obstruction of justice statute.
"Even if the language isn't perfect, in order for a prosecutor to prosecute somebody under this statute, they're going to have to have a pretty steady stream of text messages or phone calls that have occurred in order to prove the case beyond all reasonable doubt, which is the standard we're looking for," Crider said.
The measure passed out of the full Senate 39-8 last month.
But it has sparked concern from some lawmakers and members of the legal community about the inclusion of the word "persuasion" as being too general and vague, as well as concerns about the newly created definition of "communicate."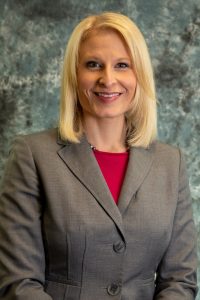 Courtney Curtis, assistant executive director of the Indiana Prosecuting Attorneys Council, rose in support of the bill on behalf of IPAC. On the issue of the term "persuasion", Curtis said that under the current statute, cases could be filed for obstruction of justice charges if an individual ignores their subpoena and doesn't show up.
"If they are coerced or threatened in some manner to come, but to perjure themselves, we cannot file that," she said. "And yet, the result is the same."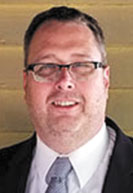 Michael Moore of the Indiana Public Defender Council stood in opposition to the bill. He targeted the inclusion of "persuasion" as being too vague, saying that the term is "such a low bar."
At the end of the day, Crider said he wants to have a bill that proves useful.
"But the ultimate goal is that when someone is involved as victim that they in fact do testify so we can have a legal process that works efficiently," the lawmaker said.
The bill remains in committee.
Please enable JavaScript to view this content.