Bills dealing with traffic signal requirements and obstruction of justice matters both cleared the Indiana Senate this week and are on their way to the House.
Lawmakers on Tuesday heard final discussions about Senate Bill 70 and Senate Bill 124 on the chamber floor before giving them the go-ahead to proceed.
SB 70, which would update Indiana's obstruction of justice statute, "provides that a person commits obstruction of justice if that individual persuades a witness in a legal proceeding to: withhold or delay producing evidence that the witness is legally required to produce; avoid a subpoena or court order; not appear at a proceeding to which the witness has been summoned; or give a false or materially misleading statement."
The bill also removes all references to communicating with a witness "directly or indirectly" and replaces it with a uniform definition of "communicates" for the Indiana criminal code.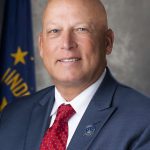 Sen. Michael Crider, R-Greenfield, proposed the measure after speaking with local prosecutors, who voiced concerns about barriers they've experienced in getting witnesses to appear and speak truthfully during certain proceedings, particularly domestic violence and child sex crimes proceedings.
"Hopefully this bill will clarify what the expectations are in a legal proceeding and make sure that the scales of justice are not tipped on one side or the other," Crider told lawmakers.
Several senators opposed the bill, including Democratic Sen. Rodney Pol, who voiced concerns about the inclusion of the word "persuasion" on its own. Pol said the language could improve by limiting how an individual could be persuaded.
Originally, the bill sought to remove an exemption for attorneys against obstruction of justice charges. However, that exemption was restored in an amendment before moving to the full Senate following opposition from some members of the Senate Corrections and Criminal Law Committee.
The bill passed out of the full Senate 39-8.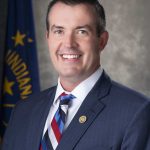 A separate measure that would remove the requirement for Hoosier drivers to signal their intention to turn or change lanes at specific distances as currently required by state law has also moved ahead, but with unanimous support from the Senate.
SB 124, authored by Sen. Aaron Freeman, R-Indianapolis, would repeal Indiana Code § 9-21-8-25, which requires Indiana motorists to issue their intention to turn at 200 feet, or to change lanes at 300 feet in a 50 mph or higher zone.
The bill would instead have motorists signal turns and lane changes within "a reasonable time" before completing them.
Freeman filed the bill after instances in which drivers weren't able to signal a turn 200 feet in advance because the road simply wasn't long enough.
Additionally, the bill requires Hoosiers who are subject to both an administrative and court-ordered license suspension to file a petition for specialized driving privileges in the court that ordered the suspension.
The measure received a vote of 47-0.
Please enable JavaScript to view this content.