If the pilot run was any indication, a new tool used by Indiana Legal Service's Legal Assistance for Victimized Adults, or LAVA, Project could help more endangered and victimized Hoosier adults obtain legal assistance.
After two years of development, LAVA, with the help of Probono.net, officially launched the Indiana Legal Risk Detector on Dec. 1. The tool allows community partners across the state to easily conduct interviews with endangered and victimized adults, and the interviews are then directly sent to LAVA for processing.
After a pilot project in May, members of the LAVA team were thrilled with the feedback they received: Not only were obvious and suspected issues indicated by the tool, but additional problems were also uncovered that might not have been otherwise discovered.
Getting older
Across the country, the age of the average American is going up.
The Administration for Community Living's 2021 Profile of Older Americans report, published last month, reported there were 30.8 million women and 24.8 million men aged 65 or older in the U.S. in 2020. People aged 65 and up were estimated to make up 17% of the total U.S. population that year, with expected growth to 22% by 2040, according to the report.
Specifically in Indiana, there were 1.1 million people aged 65 or older in 2020, making up 16.5% of the total population — an increase of 32.1% from 2010 to 2020, according to the ACL report. Of those people, 7.9% live below the poverty line.
Indiana is one of 19 states with over 1 million residents over the age of 65, the report shows.
Further, a 2018 study by the Indiana Business Research Center, Indiana University Kelley School of Business, estimated one in five Hoosiers will be senior citizens by 2030.
Like the average age, legal needs for older and endangered adults in Indiana — defined as individuals over 60 who are victims of a crime, including abuse and financial exploitation — are increasing, experts say.
An Indiana Family and Social Services Administration-Division of Aging state plan on aging for federal fiscal years 2019-2022 shows 11% of those 60 years old and over in Indiana suffer from some form of abuse each year, which would mean that "in 2030 potentially 157,287 Hoosiers 65 and older could suffer from abuse in a period of one year."
Additionally, according the 2020 census, 10.3% of Hoosiers above 65 are disabled. And according to the federal Office for Victims of Crime, individuals with disabilities are more than twice as likely to be a victim of violent crime as those without a disability.
Filling a need
Seeing the trends, Indiana Legal Services launched LAVA in 2017. The Indiana Criminal Justice Institute funds LAVA through a grant made available through the federal Victims of Crime Act, which is overseen by the U.S. Department of Justice.
Since its launch, the two-year grant for LAVA has been renewed three times, including in 2022.
A
mong its services, LAVA assists Hoosiers with writing advice letters, assisting with negotiations and litigating cases in court. LAVA works with community partners throughout the state, including Adult Protective Services, as well as financial institutions, aging-focused agencies, and state and private attorneys, among others.
Additionally, LAVA's social worker connects Indiana residents with nonlegal resources such as housing/rentals, food assistance, mental health and public benefits assistance.
A 'checkup'
The idea to create the risk detection tool in Indiana started when LAVA Project Director Jessica Brock attended a national elder law conference in Washington, D.C., in 2020. During the conference, Brock heard about other states that were creating risk-detection programs.
Probono.net, which had created similar programs in some of those states, also developed the Indiana tool.
Cortney Sweat, an Equal Justice Works fellow who works as an attorney for LAVA, has helped lead the project. Since other states had already piloted similar software, Sweat said Indiana was able to customize the risk detection tool for Hoosier needs.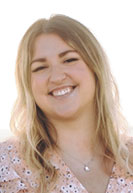 Sweat called the software a "legal health checkup." She said it's a "boots-on-the-ground approach" in which community partners go to endangered and/or victimized seniors to get them help.
There are three versions of the Indiana Legal Risk Detector, all available online: the full interview lasting 15-20 minutes, a shorter interview lasting 10 minutes, and a paper interview that can be filled out, uploaded and sent to LAVA. The reason for having shorter interviews, Sweat said, is because some at-risk clients have limited amounts of time when they can meet with community partners.
After the interview is conducted, an email is sent to LAVA with the information necessary to run a conflict check. If the individual passes the conflict check, a second email is generated to LAVA with the senior's responses and information, which is used as intake information and can be used to contact them.
"For us, it allows us to put a direct referral to specifically the LAVA Project directly into the hands of our community partners," Sweat said. "That allows them to offer holistic services to their clients, ensuring follow-through. A lot of people can hand them an ILS brochure, but that doesn't necessarily mean they're going to call us and get the help that they need."
A training session was held Dec. 1 for community partners to learn how to use the risk-detection tool. Brock said at least 80 individuals, from adult service providers to prosecutors and private attorneys, had signed up to attend.
In the future, Brock said she expects the training to be available online for all to access.
During a pilot phase in May — which involved three community partners — Brock and Sweat said they received positive feedback, namely that the tool not only addressed the issues they knew of, but also uncovered additional issues that could require legal services.
"We also received feedback that they appreciated having a script, a screening tool to use with clients in a way to talk about these issues that was structured," Brock said. "They didn't have to think about or invent it themselves."
It's hard to know how many surveys will come into LAVA in the coming weeks, Brock said, but her team is excited to get started using it full time.
"We're hoping this reaches a lot of groups that otherwise may not receive the message that our services are available, like folks in rural areas," she said. "Those folks who don't self-identify as a victim, and then people who are isolated by their abusers, we're hoping that either because it's free and someone can just access this on their device in private, or because they are exposed to the tool by a service provider, that more people will have access to legal assistance."
In the future, Brock said a "dream" would be that medical professionals would use the risk detection tool, too. For example, she said, it could become part of the annual Medicare physical because that's a very private, safe space where those types of questions can be more easily asked.
"If it became that integrated into some service professions, we think it has terrific potential to help people who otherwise wouldn't be able to access assistance," she said.•
Please enable JavaScript to view this content.