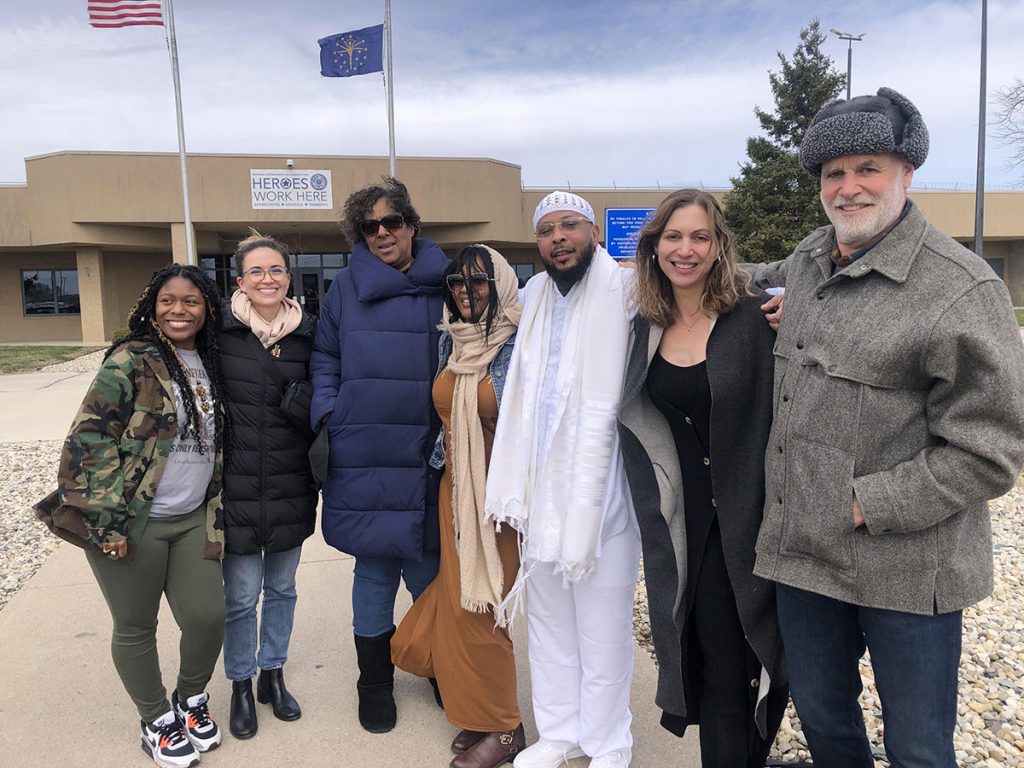 It was June 9, 2020, when a Facebook page dedicated to Leon Benson asked for letters of support in his clemency case.
Benson was at the Pendleton Correctional Facility, still well short of the halfway point in his 61-year sentence for a 1998 murder in Indianapolis.
Benson said he got 21 letters thanks to the Facebook post, and only a handful were from people he knew.
One of those letters, from a stranger in Philadelphia, kicked off a series of events that brought a legal team from California to Indiana, garnered a stunning admission from a retired detective, secured a major win for a prosecutor's office — and freed Benson.
Finding support
The letter came from Shannon Coleman, an insurance worker who, for lack of formal legal experience, considers herself a "truth warrior."
Coleman had previously advocated for a man who was wrongfully convicted of the rape and murder of her great-aunt in the early 1990s.
Benson thanked Coleman for the letter, and the two kept in touch — first through letters, then messages, then phone calls.
"I was just so convinced that he was innocent," she said. "I asked him a lot of questions to come to that conclusion."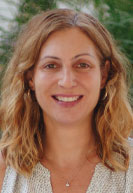 So, Coleman started shopping Benson's case around, trying to find someone who could do the hard legal work of securing an exoneration. For the most part, she said people ignored her — usually with an insincere line about how they would look into it.
Coleman said she was ready to give up when she read an article about Lara Bazelon, a law professor at the University of San Francisco who fought for the exoneration of a man in New Orleans. Coleman said she thought it was worth asking Bazelon if she had any recommendations for who could help Benson.
Instead of a recommendation, Bazelon she would take the case herself through the University of San Francisco School of Law's Racial Justice Clinic, which also includes Charlie Nelson Keever.
A detective's admission
No weapon was recovered from the murder of Kasey Schoen, who was shot five times will sitting in his truck in Indianapolis. There were also no fingerprints, DNA or other evidence that linked Benson to the shooting.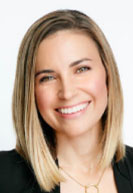 Still, Benson was tried twice in Marion Superior Court.
His first trial ended in a mistrial after six of the 12 jurors voted not guilty.
But he was convicted at his second trial in 1999 and was sentenced to 61 years in prison.
Roughly 23 years later, Bazelon and Nelson Keever made their first trip to Indiana in the spring of 2022.
Nelson Keever said neither of them had been to the Hoosier State before, but they knew there were people "on the ground" they needed to talk to — including Alan Jones, the lead detective working the case for what was known in 1998 as the Indianapolis Police Department.
As would come out in the exoneration case, Jones, in providing the case file to the Marion County Prosecutor's Office, had excised almost all the information that pointed to another man as the shooter.
"It was so fascinating," Nelson Keever said of their conversation with Jones, who left the police department in 2008 and joined the Marion County Sheriff's Office.
Jones was fired from the sheriff's office in 2013 after a drunken driving arrest.
Nelson Keever said Jones was candid and had a surprisingly good memory.
"Frankly, I think that to this day Detective Jones does not believe we're lawyers," Nelson Keever said as a possible explanation for his openness.
Nelson Keever stressed that she and Bazelon told Jones they were lawyers for Benson.
What they learned, Nelson Keever said, is that Jones did a pre-interview with witnesses to gather basic facts, then turned on the tape recorder and used his handwritten notes to guide the recorded interview.
But, Nelson Keever said, Benson's team kept finding discrepancies between Jones' handwritten notes and the interview transcripts.
They asked Jones if he had turned over everything to the prosecutor, including handwritten notes, but Jones admitted he didn't always provide all his handwritten records.
"That was it," Nelson Keever said, pointing to Jones' admission as the key to Benson's exoneration.
After the initial conversation, Nelson Keever and Bazelon returned two months later with a prepared declaration for Jones to sign, admitting he didn't turn over his notes. They offered to edit the declaration in real time, and Jones signed it.
The two-page document included the following admissions:
• Jones considered handwritten notes taken before the recorded interview to be part of his "work product," and it wasn't his practice to provide handwritten notes to the prosecutor's office.
• Jones was "troubled" by the "strong resemblance" between Benson and the other potential suspect. "If it is proved that the wrong man was put in prison for the murder of Kasey Schoen, that would haunt me and I would want that mistake to be corrected," Jones said via the declaration.
• Jones has had one stroke that affected his memory "a little," but mostly his short-term memory.
Jones signed the declaration May 11, 2022. Indiana Lawyer was unable to reach him for comment.
What's next?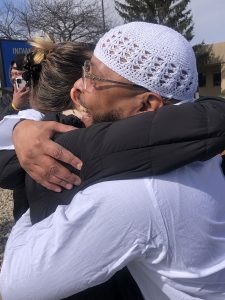 Benson's case was the first exoneration secured under the Conviction Integrity Unit of the Marion County Prosecutor's Office. Securing Benson's exoneration was an "overwhelming" feeling, Prosecutor Ryan Mears said.
But, Mears said, there's a difference between simply determining someone didn't commit a crime and actually saying someone else was responsible. In this case, the joint investigation between the Racial Justice Clinic at the University of San Francisco and the MCPO's Conviction Integrity Unit pointed to another suspect: Joseph Webster.
A witness who knew both Benson and Webster told detectives that Webster was the shooter, the investigation found, but Benson's lawyer failed to call that witness at trial.
There was also a confidential informant who identified Webster as the shooter. That was part of the evidence Jones didn't turn over.
Nelson Keever said her team tracked Webster to a Florida address and talked to him over the phone, though he didn't admit to the shooting.
"I'm not a prosecutor," Nelson Keever said, "but there's more evidence today against Joseph Webster than there ever was against Leon, and they tried Leon twice."
Mears said he wouldn't "foreclose that opportunity" to look at the case again, though he added it can be difficult to look back at something that happened about 25 years ago.
In a statement, the Indianapolis Metropolitan Police Department said the homicide has been returned to unsolved status and will be reviewed by the Unsolved Case Unit.
A choice
Benson said he suffered on an existential level during the quarter of a century he spent in prison. But now, rather than dodging it, he's staring right back at it.
"I started to realize that suffering is inevitable," he said. "But the way we suffer is a choice."
Benson said he's accepted the fact that he has limited time on earth and that it's his responsibility to make meaning out of that inevitable suffering. That's the truth behind one of his mottos: "I'm living like I died before."
Benson is from Flint, Michigan, and has returned to that state since being released from prison in Indiana. He said he's relying on friends and family right now and is seeking counseling. Also, he earned logistics and supervision certifications while in prison, so he's hoping to turn those into a job.
Some friends helped him out with about $1,500, Benson said, but he received a crash course on inflation.
"That little money was gone," he said with a laugh.
Now, he has a GoFundMe campaign with a goal to raise $25,000.
Also, Benson is planning to release his album, "Innocent Born Guilty," in late April or early May. The first single from the album, called "Innocent," is out now.
Speaking of Jones, Benson said he's thought about what he would say to him. There were times he was "in a rage" toward the detective, he acknowledged, but he considers himself more
mature now. In fact, Benson said he forgives Jones. But he added if Jones were younger — he was in his 70s when he signed the declaration — Benson would "probably kick his a–."
"He ain't my friend," Benson said, "but I want to let him know you didn't break me, man. I'm not a bitter individual. I'm something the Creator made."•
Please enable JavaScript to view this content.