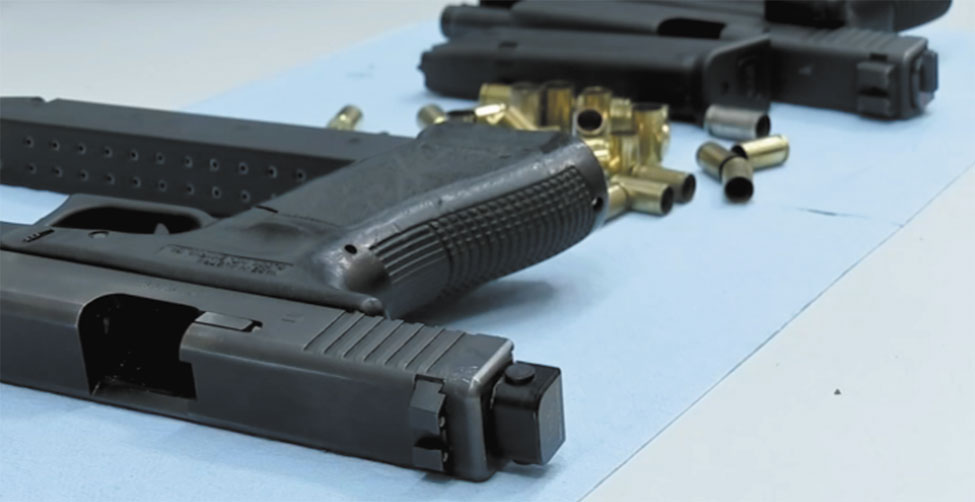 In years past, 3D printers were pricey toys for inquisitive minds and technological advancement.
But in 2022, a few hundred bucks can open a world of possibility to just about anyone, making the hairs stand up on the necks of law enforcement officers.
A new type of untraceable firearm printed using 3D technology is starting to gain national attention, coined with the colloquial name "ghost gun." Federal authorities say they are increasingly recovering the homemade weapons, which are impossible to track without a serial number.
As gun violence continues nationwide, law enforcement and policymakers are scrambling to get ahead of a trend they fear could exacerbate the problem.
Printed privately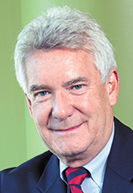 "Ghost guns" are firearms that are privately made, unserialized and untraceable. Paul Helmke, an Indiana University civics professor and former president and CEO of the Brady Center to Prevent Gun Violence, said the firearms can be made either from "buy-build-shoot" kits containing necessary parts or from a 3D printer.
The main parts include an "unfinished" frame or receiver, which are currently not subject to federal regulation and can be built in less than an hour, Helmke said. Unlike other guns, the weapons don't have serial numbers, making them nearly impossible for law enforcement to track.
"Ghost guns first gained national prominence in 2013 when one was used in a mass shooting at Santa Monica College and have been growing in usage since then," Helmke said.
About 20,000 suspected ghost guns were recovered by law enforcement in criminal investigations and reported to the Bureau of Alcohol, Tobacco, Firearms and Explosives in 2021. That's a tenfold increase since 2016, according to the White House.
Instructions on how to build ghost guns using a 3D printer can easily be found online, which Zachary A. Myers, U.S. Attorney for the Southern District of Indiana, said is concerning.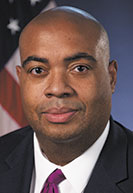 Anyone can purchase the kits or download build instructions online without necessitating a background check, Myers said, including domestic abusers.
That's a problem for law enforcement, which generally tracks firearms used in crimes through the National Integrated Ballistics Information Network, according to Travis Riddle, acting special agent-in-charge for the ATF's Columbus, Ohio, Field Division.
In Indiana, an Evansville man was sentenced earlier this month to 6½ years for drug-related crimes and illegal possession of four unregistered, 3D-printed smooth-bore pistols. Officers found a 3D printer in his home, as well as instructions on how to assemble the weapons on his computer, Myers said.
Hoosiers who are not prohibited from possessing firearms are legally able to manufacture firearms for their private use, Riddle said. But advanced technology has made it easier than ever — especially for individuals who use the guns for violent crime.
Part of the scourge?
Firearm homicide rates in America grew by 35% from 2019 to 2020, the highest rates in more than 25 years, according to new data from the Centers for Disease Control and Prevention.
Some Hoosier cities saw a similar increase, including Indianapolis. Last year was a record year for the Circle City with 271 homicides, according to the Indianapolis Metropolitan Police Department. More than 760 people were shot in 2021, resulting in a 6.72% increase over 2020.
Although hot spots are cropping up nationwide with increased usage of ghost guns, Indiana isn't one of them. Local law enforcement say they don't think the 3D-printed guns are contributing to the increase in violent crime in Indiana.
A spokesperson for the Indiana Prosecuting Attorneys Council said ghost guns are not something Hoosier prosecutors are currently encountering. The same can be said for Indiana State Police, which told Indiana Lawyer that ISP detectives have not recovered any ghost guns on the job.
Riddle said that while ATF has occasionally seen 3D-printed firearms in the course of its investigations, at this point, the issue is a larger problem in other areas of the country.
Neighboring Illinois recently banned the homemade weapons and the parts that make them.
In Illinois, it will be illegal to possess or receive an unfinished frame unless it has a serial number 180 days after day the law goes into effect, according to the Chicago Sun-Times.
Selling a ghost gun will be considered a felony, while possession or purchase will amount to a misdemeanor, the Sun-Times reported. If someone is caught with an unregistered weapon, they face a Class A misdemeanor on the first offense and a Class 3 felony on the second.
But the lack of ghost gun activity in the Hoosier State isn't necessarily an assurance, Myers said.
"It is an increasing problem," Myers said. "I think it's going to increase even more."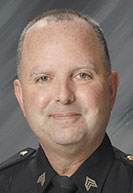 What has been spotted on Indiana streets is a 3D-printed weapon attachment called a "glock switch." IMPD Lt. Ron Brezik, director of the Indiana Crime Guns Task Force, said the small-printed piece of plastic can essentially turn a semiautomatic handgun fully automatic.
"What we're finding here locally is we have some people that are making them with 3D printers at home and they are selling them to people on the streets," Brezik said, noting the cost is upwards of $400 per piece.
The increase isn't overwhelming, but local law enforcement have seen more activity related to the weapon attachments via social media, Brezik said. Manufacturing and possessing the firearm converter is illegal, he said, as it's considered a machine gun under both state and federal law.
"Anybody that owns a machine gun in the country has to have a federal stamp showing that you have registered that gun," he said.
Under control?
In April, the U.S. Department of Justice submitted a new rule to the Federal Register that would bring the regulation of ghost guns into alignment with traditional guns. The rule would require buy-build kits to be produced by licensed manufacturers and require purchasers to undergo a background check, among other things.
A National Ghost Gun Initiative was also launched by the DOJ in February in response to the proliferation of ghost guns across the country.
A total of 10 states and Washington, D.C., as well as some cities, have laws regulating personally printed guns, according to the Giffords Law Center to Prevent Gun Violence. But Indiana has not taken steps to address the issue.
Riddle said that when a federally licensed dealer comes into possession of a privately made firearm under the new regulations, they will be required to mark it with a serial number. The rule fills a gap left by ghost guns, Myers said.
"The bottom line we're trying to get to is to narrow the field of firearms in our country," he said.
When it comes to how ghost guns could impact the future of crime in the Hoosier State, Myers said he thinks it will only throw fuel on fire.
"What the trend of ghost guns is further enabling is greater access to firearms and restricted violence by people who shouldn't (have them)," he said. "The ghost gun technology is just making our gun violence crime even worse and harder to investigate."•
Please enable JavaScript to view this content.