Attorneys Josh Levin and Michael Diehl had two choices when deciding if they wanted to open a new law firm: hold off until the pandemic ended or take the leap of faith.
The partners decided to jump — and haven't regretted it.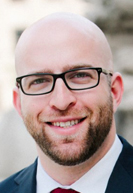 "Since no one knew, and still knows, when (the pandemic's) end will be, we decided to roll the dice on moving things forward, and it worked out," Levin said.
Levin & Diehl LLP officially opened its Indianapolis law office in February 2020 after putting the wheels into motion in December 2019 before COVID-19 took over in the United States. The former solo criminal defense attorneys who joined forces are just one of the few combinations that have taken place in the Hoosier State since the pandemic struck nearly two years ago.
Expectations were set to see a return of combinations in the legal market in 2021, but reports found that law firm mergers continued slow growth last year, remaining below historic averages.
Law firms completed 41 mergers in 2021, according to data compiled by legal consultancy Fairfax Associates. The total was up slightly from 40 in 2020, but well below the historical average of 55 mergers per year over the previous decade.
Despite the slow down, Indiana's legal community still saw some combinations take place during the pandemic.
Among them, Bingham Greenebaum Doll combined with Dentons to launch Project Golden Spike. Taft Stettinius & Hollister collected Briggs and Morgan, and Faegre Baker Daniels merged with Drinker Biddle & Reath.
Meanwhile, the Indianapolis firms of Katz Korin Cunningham and Cantrell & Mehringer joined while Clendening Johnson & Bohrer in Bloomington merged with Hehner & Associates in Indianapolis.
Looking ahead, some members of the legal community predict that law firm mergers will return to pre-pandemic levels in the coming year.
Impacted market
The combination of Wooden McLaughlin and Dinsmore & Shohl has been described as being one of the largest mergers between two domestic-only law firms during the COVID-19 pandemic. In January 2021, Dinsmore added Wooden's 47 attorneys and offices in Indianapolis, Evansville and Bloomington.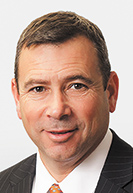 Misha Rabinowitch, managing partner of the firm's Indianapolis office, said that although there's been some movement among partners or groups of partners in Indiana, there's not been many larger-scale combinations like theirs in the Hoosier State's law firm M&A market since the pandemic hit.
"Some of that might be due to the timing," Rabinowitch said. "We started our discussions prior to the pandemic. But I also attribute that to the fact that we found the right cultural fit."
Indianapolis attorney Brandon Tate of Waldron Tate Bowen Funk Spandau LLC said he hasn't necessarily seen the pandemic impact Indiana's law firm M&A market.
"I look at mergers that have happened over the pandemic, and I would be of the view that, if anything, the pandemic has potentially eased the ability to merge with the technology firms are being forced to obtain and catch up on, it makes it easier to transition things like case management, file storage, and policies and procedures of two firms into one," Tate said.
Indianapolis attorney Ann Marie Waldron of Waldron Law merged with the real estate-focused firm of Tate Bowen Funk & Spandau in January 2021, resulting in the creation of Waldron Tate Bowen Funk Spandau LLC.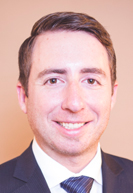 The new firm underwent the necessary transition of a merger during the height of the pandemic while changes in the practice of law were still developing, Tate said.
"With the change occurring in the midst of the pandemic, I believe it actually helped guide our office into the new legal landscape, as we were forced to dive heavily into new technology and options for support that may not have been evaluated fully without the merger," Tate said.
They were lucky, he added, in that the merger took place all in one building. That prevented the newly combined firm from enduring a heavy effect from COVID restrictions on the physical move itself.
About 63% of mergers in 2021 were small, with at least one of the firms having between five and 20 lawyers, Fairfax reported. That's slightly lower than in 2020, when 68% of all mergers involved one firm with five to 20 lawyers.
Mergers have been down in the last few years on average by 25% in the law firm world, said Ron Nye, managing partner of legal consulting group Major, Lindsey & Africa's Chicago office.
"In large part that's probably because it's been very difficult logistically for firms to get together and have the requisite meetings that are involved in merger transactions," Nye said.
"Legal recruiting has stayed very strong in 2021, but the stakes are larger when you're talking about mergers and where firms feel they can get deals done remotely or even entirely remotely," he continued. "With an individual partner or small group, that's more difficult."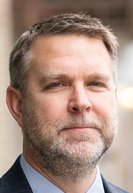 Similar to other Indiana combinations, Jason Lopp and eight other lawyers left the firm of McNeely Stephenson in January 2020 to open the New Albany firm Church Langdon Lopp Banet. Treating the new firm like a startup, Lopp said the team in late 2019 had fast-tracked everything required to launch the new business.
Then the COVID-19 pandemic hit and, just like the rest of the world, Lopp said his team was nervous about what would happen to their business. The biggest concern stemmed from halted cases at the temporary shuttering of in-person court proceedings.
"A lot of our cases were put on hold, which obviously affects the money coming in," he said. "But looking back, we feel pretty blessed about the timing because, having just gone through decision-making about insurance, technology and establishing management roles, we were able to manage through the transition pretty well.
"It was a little bit of a blessing in disguise," Lopp said. "But it was obviously nerve-racking there at the beginning."
Lopp agreed with Tate that investing in tech early in the transition process gave his firm the flexibility to ease into working from home in comparison to more established firms that had to scramble to update. Another benefit to merging during the pandemic, Lopp said, was the sharpening of decision-making skills.
"So many changes were happening so rapidly in the first six months," he said. "All of that decision-making had to happen fairly quickly, and so now as things have calmed down a little bit, we are able to make decisions more quickly, I think, because we were put through that gauntlet of having to do that in March, April and May of 2020."
What's ahead?
Looking to the future of Indiana's law firm M&A market, Lopp said attorneys will have to accept that advanced technology and virtual approaches to practicing law are here to stay.
"The firms that don't make those changes or haven't already, I think, will continue to struggle and would be open to losing attorneys to go to those other firms," he said.
Rabinowitch said he thinks Indiana's legal landscape will see more movement in the M&A market in the coming year.
"Coming out of the pandemic, I think it does take more time for these transitions to mature. They don't happen overnight," he said. "It will take some time, but I think we will see some activity."•
Please enable JavaScript to view this content.