As Indiana Republican leaders say they continue to support a special session to consider further restricting abortion access in the Hoosier State should the U.S. Supreme Court overrun Roe v. Wade, one legislator said the women in the Indiana General Assembly could have a significant impact on any resulting laws.
Republican lawmakers sent a letter to Gov. Eric Holcomb in March, asking him to call the General Assembly into a special session should the Supreme Court's ruling "expand Indiana's ability to protect unborn children."
Speaking before the Legislature overrode the governor's veto of the controversial transgender girls' sports bill, House Speaker Todd Huston and Senate President Pro Tem Rodric Bray again said they wanted a special session to debate and potentially pass an abortion law rather than waiting for the 2023 legislative session.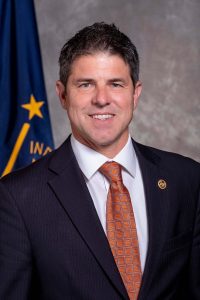 "There are a lot of babies out there that might be preserved or saved (if) we do this quicker, sooner rather than later," Bray, R-Martinsville, said.
Senate Minority Leader Greg Taylor, D-Indianapolis, said he expects Holcomb will bring the Legislature back.
"I think the governor is going to have a lot of pressure from some of the extremists on his end to start looking at women's body decisions," Taylor said, noting lawmakers were returning to vote on HEA 1041. "I think this is par for the course for the (Republican) supermajority to start delving into our households and actually telling us what to do for family planning."
However, Huston and Bray declined to give specifics about any restrictions that Indiana would enact and did not outline what they personally would like to see in any abortion bill. Instead, the leaders said their caucuses are discussing the issue and waiting to see what the Supreme Court rules.
"Regardless of whether we get called back early or if this is something that we end up having to do next legislative session, assuming the Supreme Court opinion gives us some other opportunities, we're going to have a full vetting of this issue," Bray said. "We're going to have hearings, people (are going to) have the opportunity to come and weigh in and talk about their perspective on it. So we're going to take all those things into consideration."
Taylor said he was uncertain what abortions restrictions Republicans would pass if they return for a special session.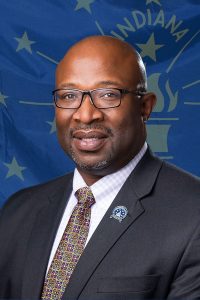 "We have some reasonable people in the Indiana General Assembly who would look at a total ban as something that could cause a lot more problems than benefits," Taylor said.
The Legislature has passed laws aimed at limiting access and reducing abortions at least since 2011, when Senate Bill 290 was filed. Although it stalled in the Statehouse, the bill would have prohibited all abortions except in cases to save the life of the pregnant woman.
In the 2021 legislative session, lawmakers passed House Enrolled Act 1577, which prohibited abortion-inducing drugs from being given to a woman more than eight weeks pregnant. Also, the bill contained a controversial provision about telling a woman about the reversal of specified abortion drugs.
Medical groups maintained the reversal process was not backed by science, and there were concerns about its safety. The abortion-reversal law was later enjoined by a federal judge.
Then this year, the Legislature passed and Holcomb signed House Enrolled Act 1217, which requires women seeking an abortion to be informed that coerced abortion is illegal.
Huston defended the state's preparedness to handle a baby boom if Roe falls.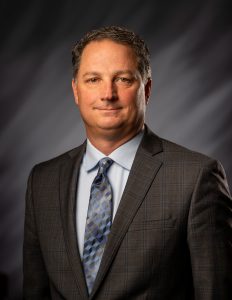 "We've made significant investments in supporting women's health, we absolutely will continue to build on those investments," the speaker said. "We'll continue to look at opportunities and support women and children. We recognize that we'll need to do more of that. We'll make those investments. We're committed to helping women."
Taylor said he sees women lawmakers as being able to play a significant role in shaping any abortion-related legislation.
Currently, the Indiana House has 27 women legislators and the Senate has eight.
"I think it's going to be up to the women in the Indiana General Assembly," Taylor said. "How many men in this body are going to continue to tell women what to do with their bodies? It's going to be up to the women of the Indiana General Assembly to step up and say, 'Hey, no more. Stop doing this to us and putting us in a position where we can't make our own family planning decisions.'"
Please enable JavaScript to view this content.