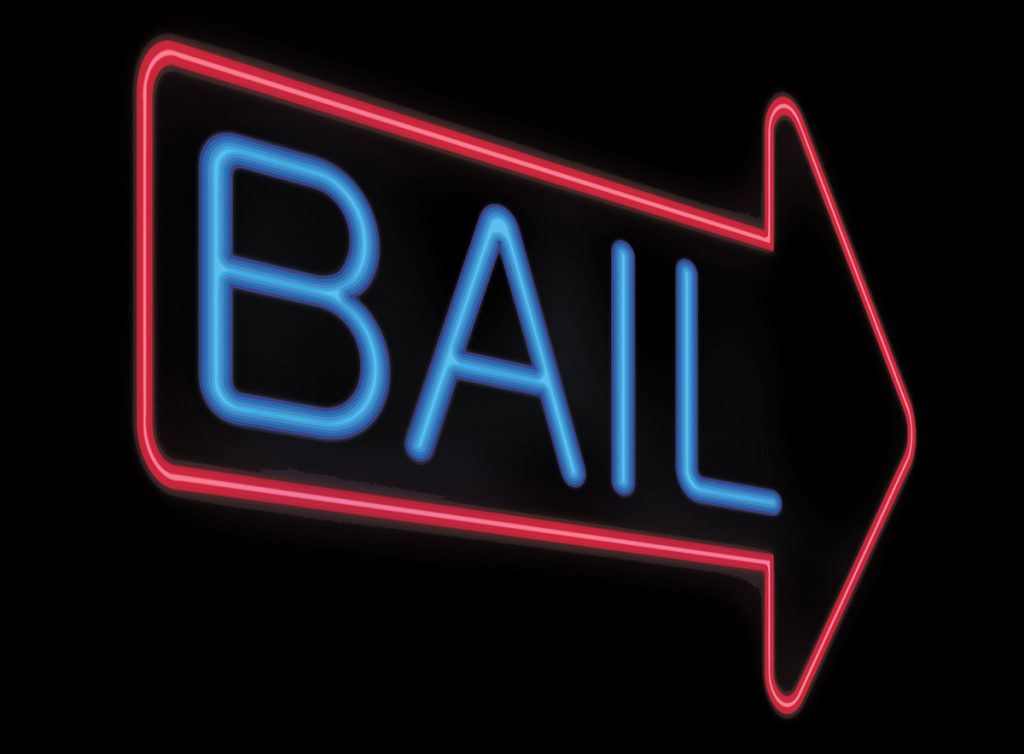 The Indiana Senate has passed a resolution that would amend the Indiana Constitution to allow denial of bail in certain circumstances.
Senate Joint Resolution 1 would allow judges to deny bail if there is proof and the assumption is strong that the accused could harm someone else or the community.
The resolution passed by a vote of 38-9.
But SJR 1 will not take immediate effect. It must be approved by two consecutive general assemblies and ratified by a majority of the state's voters, as it will amend Article 1, Section 17 of the Indiana Constitution.
This is the first time the General Assembly has passed the resolution.
Currently, the only crimes where judges can deny bail are murder and treason.
Resolution author Sen. Eric Koch, R-Bedford, said the new language added by the House aligns with the language used with murder and treason.
"The new language requires perspective … that the proof be evident or the presumption strong and that it aligns with the current language and the amendment regarding murder and treason," Koch said. "It also requires the state to prove by clear and convincing evidence that no release conditions will reasonably protect the safety of any other person for the community. And as you will recall before that, the standard of proof was preponderance of the evidence clear and convincing is a higher standard."
Sen. Rodney Pol, D-Chesterton, spoke in opposition of the resolution.
"To deny bail to an individual essentially throws that person's life into jeopardy in a way that I don't think we can really truly appreciate," Pol said. "Those of us that are in this chamber, we've probably never been put in that situation."
Sen. Michael Young, R-Indianapolis, asked to be put as a co-sponsor of the resolution.
"There is no reason in the world not to have a court look at that issue and decide whether or not this person is going to be a harm to themselves, which is my concern, and also a harm to somebody else. There is nothing wrong with this," Young said. "The state has the responsibility to prove, and I trust the system. I want our citizens to be safe. That's why it's important."
Sen. Greg Taylor, D-Indianapolis, questioned Koch and explained how minorities in the state are already disproportionately affected.
"The same judges that have been charging people of color like Latinos 90% higher, Blacks 34% higher bail. You trust them now to apply the language that you have in this bill to not discriminate," Taylor said.
Koch asked Taylor if he was suggesting that Indiana judges are racist.
"I do trust our court system and if your inferences is that we have judges, higher court judges who are racist, I'm going to disagree with that," Koch said.
"I never used the R word, as a matter of fact. No, the inference is not, I'm speaking facts," Taylor said. "What I implied is not that our court system is racist in any way, shape, form or fashion. What I said was that there was a study that was done. It needs saying courts, who we are now going to put this discretion whether to even have bail, have been known to disproportionately charge people of color higher rates."
Taylor said he is concerned that Hoosiers who are accused of a crime can be denied bail even though they may be innocent.
"When you take away a right to bail before a person has been convicted of a crime, you are subjecting yourself to something I can't imagine this country would ever want to have. And that is someone who eventually could be found not guilty of a crime and will have to spend time behind bars because financially or by court decision can't get out of jail," Taylor said.
Please enable JavaScript to view this content.