A Title IX lawsuit filed by a male student against Indiana Wesleyan University over its handling of an alleged sexual assault has taken an unprecedented turn after his attorneys uncovered a report that included the female student's claim she had contracted HIV as a result of the alleged attack.
The case stems from a sexual encounter that occurred Nov. 16, 2019, between two IWU students, identified as John Doe and Jane Roe. Three days later, Roe reported to university officials she had been sexually assaulted by Doe. A little more than three weeks later, IWU found Doe, then a senior and planning to graduate in May 2020, had violated school policy and expelled him for at least one year.
When the university denied his request to review the case, Doe filed a complaint in the U.S. District Court for the Northern District of Indiana in January. He listed the university as the sole defendant and asserted the investigation into the accusations was biased against him because of his gender, a violation of Title IX protections.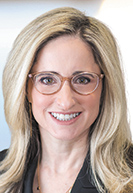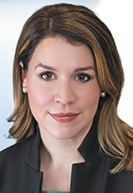 The revelation of the HIV allegation came after Doe's attorneys – Peter Agostino of Anderson Agostino & Keller, P.C., in South Bend and Susan Stone and Kristina Supler of Kohrman Jackson & Krantz, LLP, in Cleveland, Ohio – were successful in getting the district court to grant their motion for expedited discovery. Kohrman Jackson partners Stone and Supler said as they were sifting through the more than 750 pages of documents produced by IWU, they found the report which "blew our minds."
Doe has since filed a motion to amend his complaint to add specific university officials along with Roe as defendants and bring separate claims for breach of contract, defamation and negligent infliction of emotion distress.
The case is John Doe v. Indiana Wesleyan University, 1:20-cv-00039.
According to court filings, "buried in IWU's document production" was an incident report completed Dec. 11, 2019 by associate professor Anneke Stasson. Roe told the professor she believed she had been raped by Doe and had tested positive for HIV.
On Dec. 12, 2019, the same day he allegedly learned of Roe's HIV claim, dean of students Andrew Parker met with Doe, according to court filings. The dean talked about the findings of the investigation and of the sanction, but did not mention that Roe was asserting she had contracted a deadly disease from Doe.
Stone characterized Indiana Wesleyan as making a kind of "Sophie's Choice," a reference to the 1979 novel by William Styron in which the protagonist is forced to decide which of her children will die in a Nazi concentration camp. As Stone explained, either the IWU believed Roe was lying but did not see any reason to question her credibility or believed Roe was telling the truth but did not care about the health and wellbeing of Doe.
"Either position is reprehensible and shocking," Stone said.
Contacted by the Indiana Lawyer, Indiana Wesleyan University said the Family Educational Rights and Privacy Act does not allow it to publicly disclose any details about an individual student's specific case.
However, the university maintained it "is committed to creating the safest campus community possible for our students. We closely follow federal regulations for the investigation of sexual assault and have personnel who have been thoroughly trained in the process and procedure."
When they discovered the report about April 1, Stone and Supler had to call Doe at his home in California with the news. The HIV scare came as the student was already in compromised health and under a physician's care for a series of unexplained grand mal seizures.
Doe, according to his motion, was not HIV-positive at the time of the incident but was concerned that if Roe was HIV-positive, she very well could have infected him. His attorneys immediately requested that IWU contact Roe to verify her claim and to describe any investigate steps it took to confirm the assertion. The university refused, claiming it had no obligation to do so.
Court documents note Doe subsequently had to put himself and his family at risk by "breaking quarantine in the midst of the COVID-19 pandemic" and visit a medical facility for an HIV test. His results came back negative.
"The cruelty of IWU is just shocking to us," Stupler said.
Assumption of truth
Since 2011, when the U.S. Department of Education issued its "Dear Colleague Letter," calling on universities and colleges to take a more proactive stance against sexual harassment and rape on their campuses, roughly 550 Title IX lawsuits have been filed. Primarily, the plaintiffs are male students who assert the school's investigation and ruling was biased against them solely because of their gender.
Brooklyn College professor KC Johnson has been studying the rise of these lawsuits and while many follow a similar pattern, the Indiana Wesleyan complaint stands apart because of the HIV allegation.
"This is not a model of careful reflection on the university's part," Johnson said of IWU's investigation, noting the decision to not inform Doe about the HIV claim indicates a "real casualness" about the process.
"It doesn't seem to have even crossed the adjudicator's mind that this was a person who was motivated to not tell the truth," he continued.
The goal when investigating the reports of sexual assault, Johnson said, is to treat the accuser with respect and fairness rather than simply assuming he or she is being completely truthful. IWU, he said, may have been trying to be sensitive and respectful to Roe, but it ended up conducting an investigation that took everything she said as unquestionably true.
A Title IX lawsuit against Notre Dame unveiled a similar method of investigation taken by the South Bend school. A male student, also John Doe, was expelled after his girlfriend filed a complaint that indicated possible violations of the university's prohibitions on dating violence, stalking and harassment.
According to court documents in John Doe v. University of Notre Dame, 3:17-cv-298, the school based its decision for expulsion primarily on text messages offered as proof by the female accuser, Jane Roe. However, she provided an edited version and Notre Dame never sought or reviewed the entire context of the couple's texting which, the court noted, might have called into question Jane's credibility.
"John had no text messages to share with the investigator (Lynn) Kalamaros because he had deleted them from his phone," Northern Indiana District Court Judge Philip Simon wrote in an opinion granting Doe's request for a preliminary injunction. "Jane, on the other hand, provided Kalamaros with some, but not all, of the text exchanges between the two. The ones she shared with Kalamaros placed John in a very bad light and without context. Kalamaros, for example, had no idea that Jane had invited John to Champaign (Illinois) two weeks earlier, that they were having sleepovers and meeting up for 'naps,' or that Jane expressed her love for John in no uncertain terms."
At Indiana Wesleyan, Parker notified Doe the day after Roe filed her complaint and imposed a no contact order between the two students. The dean met with Doe a few times, conferred with him by phone and interviewed witnesses.
He then concluded Doe was responsible for violating the school's prohibition on sexual assault and issued the sanction of dismissal.
Doe requested a case review where the university would take another look at the incident. In particular, the student argued he was never invited to give a written statement and did not receive any written statements from Roe or any witnesses. He claimed Parker's interview notes were incomplete, mischaracterizing his roommate's statements and ignoring Roe's text to Doe after the encounter.
IWU denied Doe's case review request but the student's attorneys assert the school did not follow its own procedure.
The university dictates the request for a case review is to be decided by the dean of students or his/her designee, according to court filings. However, text messages between Parker and IWU vice president for life calling and integrative learning Brandon Hill, the individual who "ostensibly rejected" Doe's request for a case review, reveal Chancellor Rodney Reed directed Hill to deny the case review.
In a motion to dismiss, Indiana Wesleyan contends Doe has not stated facts sufficient to support his claims and that "…Title IX does not provide for a 'do-over' of student disciplinary proceedings in court." The university points out Doe admitted that Parker identified "key similarities" in his and Roe's stories and the dean based his findings "largely on those similarities."
"Regardless, a decision to believe a woman over a man is not tantamount to gender bias. Indeed while Plaintiff's allegations make clear 'his disagreement with weighing evidence and making credibility determinations,' they 'do not show evidence of gender bias,' which is 'required for a Title IX claim,'" the university asserted, citing Doe v. Ind. Univ., 1:18-cv-03713-TWP-MJD, 2019 WL 341760 at *11 (S.D. Ind. Jan. 28, 2019).
Indiana Wesleyan is represented in this case by Amanda Shelby and Grayson Harbour of Faegre Drinker Biddle & Reath LLP.
High stakes
New regulations being proposed by the US Department of Education would likely have impacted the IWU case, Johnson said. Primarily, the proposal requires that all evidence gathered in an investigation into sexual misconduct be shared with all the parties and that hearings be held where the parties can have representation, ask questions and cross- examine witnesses.
Johnson sees the IWU case as a "classic demonstration" as to why holding a hearing is important. "Giving the guy a meaningful chance to defend himself" might have brought to light sooner some of the revelations coming in this case.
In the meantime, Doe has also filed a motion for a preliminary injunction, asking the Northern Indiana District Court to vacate IWU's decision to dismiss him from school and remove any reference to the decision from his academic record.
Doe is within one semester of completing his studies. Likely, if he were to transfer to another school, Johnson said, he would be required to enroll for two or more semesters in order to qualify for a degree from that institution. Moreover, with the flag on his transcript, he would have to explain what had happened to any future employers.
Consequently, Doe would have to incur more costs to finish his education and probably have a difficult time finding a job, Johnson said.
"This is a good reminder the stakes in these cases can be really, really high," he said.•
Please enable JavaScript to view this content.