In its fight to fend off $145,000 in sanctions for filing a lawsuit challenging the November 2020 election results in Wisconsin, the Indianapolis law firm of Kroger Gardis & Regas is arguing that Wisconsin Gov. Tony Evers' motion to recover attorney fees and costs is "deeply flawed" and an attempt to score "political points by making unsupported claims."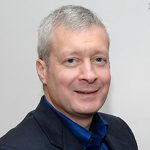 Attorney Williams Bock III, who led the Kroger Gardis lawsuit, filed a memorandum with the U.S. District Court for the Eastern District of Wisconsin, Milwaukee Division, on Monday. That was the same day attorneys who brought a similar failed lawsuit on behalf of Trump in Michigan were having to defend against sanctions over allegations they did not investigate the claims of election fraud before filing their complaint.
Kroger Gardis represented former President Donald Trump and filed its complaint after President Joe Biden was declared to have won Wisconsin by nearly 21,000 votes. The lawsuit, Donald J. Trump v. Wisconsin Elections Commission, et al., 2:20-cv-1785, ended when the 7th Circuit Court of Appeals affirmed the district court's dismissal and the U.S. Supreme Court declined to hear the case. 
Evers told the court that even though the Trump lawsuit never had any merit, his state had to impose "significant costs on the taxpayers of Wisconsin" to zealously defend against the claims. The costs were "exacerbated by strategic choices made by Trump and his lawyers."
In the 67-page memorandum in opposition to the sanctions, Kroger Gardis argue Evers' motion for sanctions does not meet the standard for awarding attorney fees.
"Governor Evers' motion for sanctions is deeply flawed," the memorandum states. "Repeatedly, the Governor simply made things up — for instance, his false claims that President Trump failed to abide by a legal ruling which does not exist and that President Trump raised legal challenges he did not. Just as egregiously, Governor Evers entirely failed to address how the reasoning and analysis of this court that President Trump's claims were 'not frivolous' and of the Seventh Circuit that the claims were justiciable apply to his motion."
Along with highlighting the district and appellate court rulings, the Indianapolis attorneys assert Evers' claim for fees is without merit because his brief does not articulate any explanation for how the Trump legal team acted in bad faith.
The attorneys pointed to Overnite Transp. Co. v. Chicago Indus. Tire Co., 697 F.2d 789 (7th Cir. 1983), in arguing that attorney fees cannot be awarded when the losing party had a reasonable belief based upon a logical although incorrect interpretation of the law. Moreover, they described Zapata Hermanos Sucesores, S.A. v. Hearthside Baking Co., Inc., 313 F.3d 385 (7th Cir. 2002), as holding that the award of attorney fees should be done sparingly to punish misconduct that occurred during the litigation itself and that is not adequately addressed by other rules.
Then the Korger Gardis team rebutted many of Evers' individual claims.
"Perhaps Governor Evers believes he scored political points by making unsupported claims which predictably received significant media attention," the memorandum states. "It does not take a public relations genius to understand this response will receive far less attention and therefore cannot repair the damage inflicted by the Governor's initial false assertions. The same hit and run tactics frequently used in political debate should not find a home in sanctions motions filed after an election case."
Please enable JavaScript to view this content.