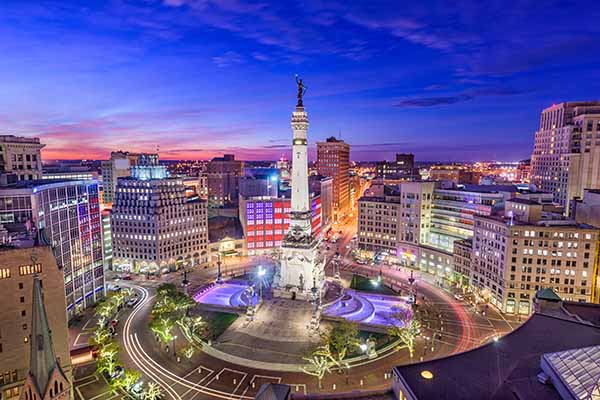 Indianapolis Mayor Joe Hogsett has announced a new leader for the city's legal team.
Matt Giffin, who has worked in different roles in Hogsett's administration, will begin serving as corporation counsel on Friday.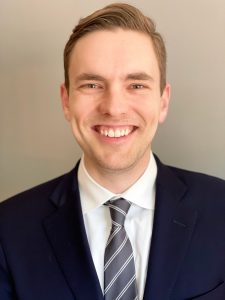 Giffin began working with the Hogsett administration in 2019 as deputy director and legal counsel for the Office of Public Health and Safety, then transitioned to deputy corporation counsel in 2021. His career history includes a clerkship for Judge Sarah Evans Barker in the U.S. District Court for the Southern District of Indiana, serving as an attorney-adviser for the U.S. Department of Homeland Security and working in private litigation in Indianapolis.
Giffin earned his undergraduate degree from Georgetown University in 2010 and his J.D. from Harvard Law School in 2013.
"I am excited to announce Matt as our next corporation counsel," Hogsett said in a news release. "He has provided critical guidance across numerous issues during his time in my administration, and I look forward to his continued leadership in advancing our important work."
Giffin will be replacing Anne Mullin O'Connor, who is becoming the next general counsel for the Health & Hospital Corporation of Marion County.
O'Connor has served in her role as corporation counsel since 2020. She previously served as deputy attorney general in the Office of the Indiana Attorney General, chief counsel at the Indiana Department of Transportation and the Office of the Indiana Secretary of State, and general counsel to the Indianapolis Airport Authority.
Also, O'Connor was Indiana's first state Public Access Counselor from 1998 to 2003.
"I also want to thank Anne for her years of dedicated service to the City of Indianapolis, as she has protected taxpayers and helped shape policies that have moved our city forward," Hogsett said in the news release.
Please enable JavaScript to view this content.