Anne Mullin O'Connor will become corporation counsel for the city of Indianapolis at the end of the month, replacing Donald Morgan, who has worked for the city since 2016, Mayor Joe Hogsett announced Wednesday.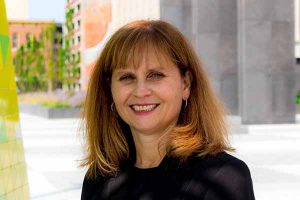 Morgan is joining Taft Law as senior counsel on Nov. 2. His return to private practice will focus primarily on appellate advocacy, municipal and public-sector litigation, and advising public-sector clients. Morgan joined the city as chief litigation counsel and has been corporation counsel since May 2019.
O'Connor, current deputy corporation counsel for the city, has worked with the city since 2016. She previously served as deputy attorney general for the office of the Indiana Attorney General as well as chief counsel at the Indiana Department of Transportation and the Office of the Indiana Secretary of State. She also served as general counsel for the Indianapolis Airport Authority and was the state's first public access counselor, from 1998 to 2003.
The mayor's office said Morgan helped guide the city through a series of police reforms, the city's response to the COVID-19 pandemic and through the passage of city ordinances that have helped secure tenant protections for renters in Marion County.
"Donnie's experience in the municipal world combined with his civil litigation and appellate advocacy experience make him a great asset to Taft's municipal and litigation teams and our clients," Chou-il Lee, partner and head of Taft's Indianapolis Municipal group, said in written comments.
Please enable JavaScript to view this content.