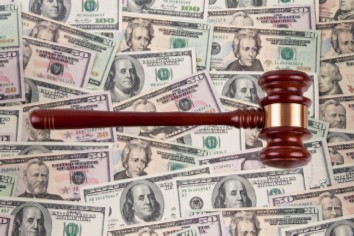 An Indianapolis woman has been sentenced to a year of probation for attempting to fraudulently obtain COVID-19-related disaster loans following an investigation by the FBI.
D'Ericka Lee, who pleaded guilty to wire fraud and making and using a false document, filed three separate loan applications for Economic Injury Disaster Loans, according to court documents.
In her loan applications, Lee claimed to (1) run a retail clothing and apparel business, (2) a daycare, and (3) a medical services business, which she also claimed employed various individuals and generated revenue income.
In fact, Lee's businesses did not exist, and the addresses used in her loan applications were personal residences incapable of housing a business.
"This defendant repeatedly lied to take advantage of disaster loan programs that were a vital lifeline to those actually entitled to them," said Zachary Myers, U.S. Attorney for the Southern District of Indiana. "Our U.S. Attorney's Office and our federal law enforcement partners are dedicated to protecting these important federal programs from waste, fraud, and abuse. The conviction and sentence imposed today demonstrate that those who break the law to defraud the public will be held accountable."
As a part of Lee's sentence, which was imposed by Indiana Southern District Court Senior Judge Sarah Evans Barker, she will also be required to pay $10,000 in restitution to the U.S. Small Business Administration.
"This sentence illustrates the FBI's commitment to combatting COVID-19 related fraud and ensuring those who fraudulently profited from the pandemic are held accountable," said Herbert Stapleton, special agent in charge of the FBI's Indianapolis Field Office. "Stealing money meant to help those who were vulnerable and in need during those unprecedented times was reprehensible and will not be tolerated."
Please enable JavaScript to view this content.