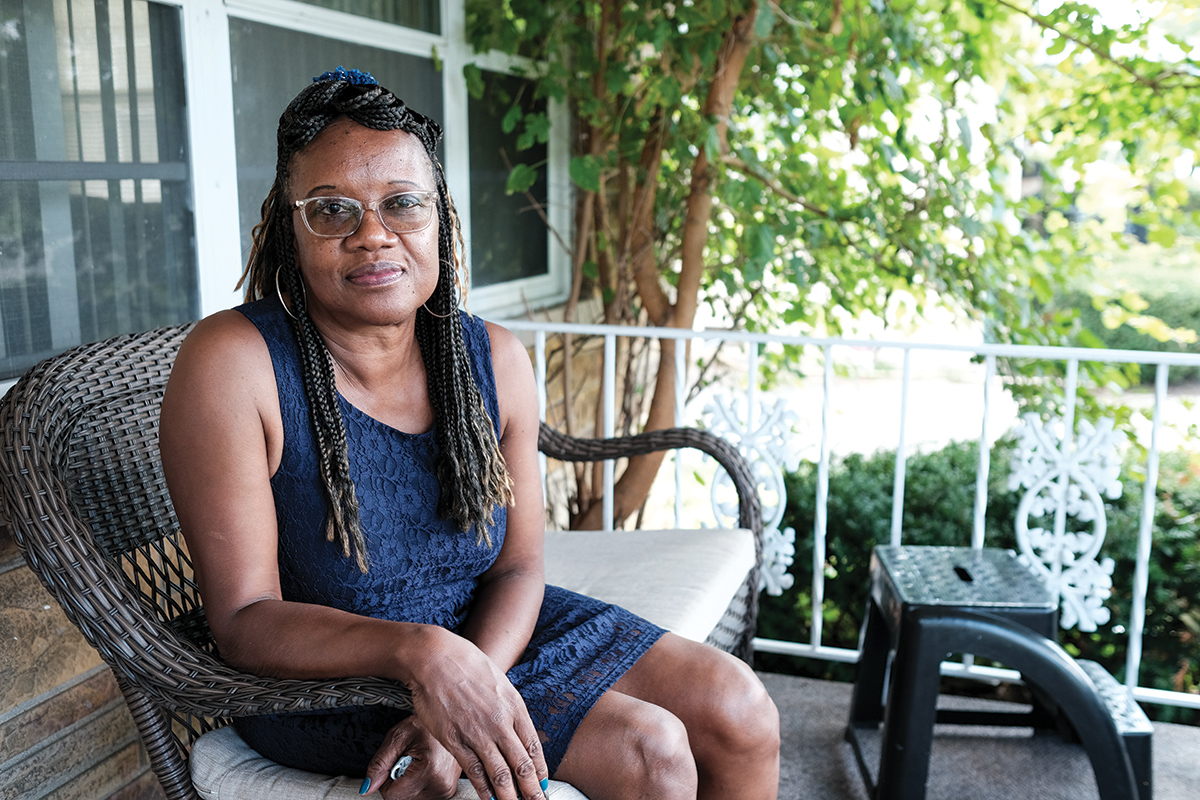 The pile of pro se complaints filed by offenders in Indiana's prisons has caused the Southern Indiana District Court's docket to sag and give the judges some of the heaviest caseloads in the country.
However, a pair of complaints filed in 2021 by Pendleton Correctional Facility inmate Danny Johnson is showing the lawsuits can add to the frustration and sadness felt by the families who have relatives behind bars. Johnson's lawsuits are rippling beyond his cell to a single-story home on the east side of Indianapolis where his mother, Ella Davenport, lives.
Davenport's comfortable living room has been turned into a workspace. Amid the overstuffed couches and walls sprinkled with framed family photos, she has photocopies of documents, letters and reports, along with her handwritten notes, keeping track of her efforts to help her son.
Davenport said she worries the trouble Johnson has been experiencing that gave rise to the legal action will break his spirit. She gets discouraged that no one seems to care, and she is fearful that his life is not valued because he was convicted of a crime.
"It's got to be somebody out there that still has a heart and believes in righteousness," Davenport said. "I think animals is treated better than that nowadays. They even got to the point where they locking people up for abusing animals. And now humans are like, they are worthless."
Going to court
Johnson has filed two pro se lawsuits claiming his Eighth Amendment rights were violated by correctional officers' use of excessive force. The complaints detail separate instances where, he claims, the guards were unprovoked when they attacked and injured him.
He alleges that in in September and October 2020, the guards "slammed (him) into a metal grate," placed him in a headlock then jumped off the steps and stood on his knees. All this has left him in pain with injuries to his back, shoulder and knees, but he is not being allowed to receive medical treatment.
The lawsuits Johnson has filed have traveled different paths. In Johnson v. Cochran, et al. 1:21-cv-00975, filed in April, the court found Johnson did not have any assets and waived the filing fees and is now considering his request for appointed counsel. Also, the defendants have been given notice.
Conversely, his second suit, Johnson v. Locke, et al., 1:21-cv-02119, filed in July, was in danger of being dismissed because Johnson did not have the funds to pay the filing fee. The docket shows Davenport put the $402 charge on her credit card.
Johnson was successful in getting his motion granted for Judge Jane Magnus-Stinson to recuse herself from the case. As a Marion Superior Court judge, she had presided over Johnson's 2003 criminal trial, which resulted in him being incarcerated at Pendleton and having his earliest possible release date set at Sept. 14, 2049.
Davenport's days are mostly consumed by trying to help her son.
From her home on the east side of Indianapolis, she has been calling supervisors and medical personnel at Pendleton, as well as the director of the Indiana Department of Correction's ombudsman bureau. She has contacted some state legislators and congressional representatives.
Also, she has worked the phones trying to find an attorney to represent Johnson. Uncertain how to get pro bono legal assistance, she has called personal injury lawyers who advertise on television, and she has reached out to other attorneys who have told her their caseload is too heavy for another client.
Indiana Lawyer called some attorneys to get their reactions to Johnson's case, but did not get any responses.
"Everybody is sweeping it to the wayside," Davenport said. "It's not important to them. They don't care. That's the kind of response I'm getting — it's not important (because) this is an inmate."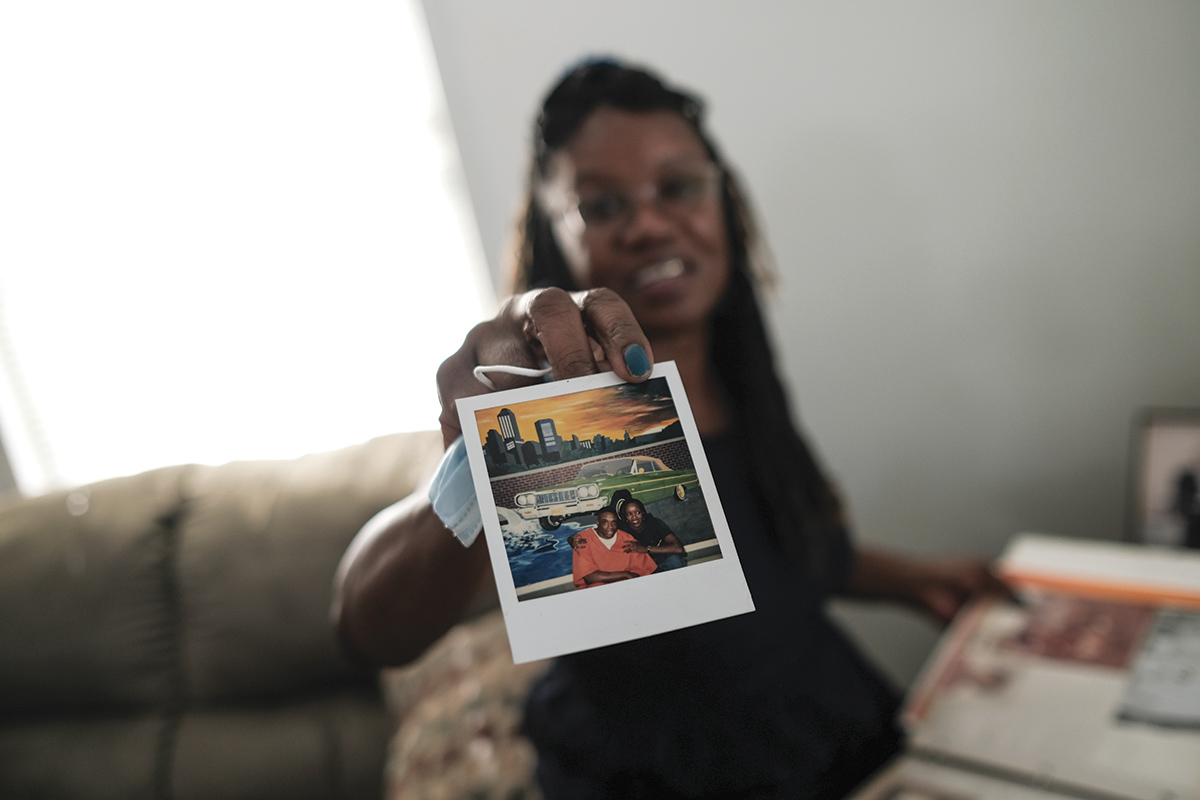 Other lawsuits
Johnson was getting help in preparing his court filings from another Pendleton inmate, Rodney Perry, who is known as a "writ writer." Perry has drafted and handwritten Johnson's court filings to date.
Court documents describe Johnson, who stopped his education at the eighth grade, as reading and writing at a "very low level" and suffering from a "long standing history of mental health" issues. The court has been told Johnson needs legal representation because he is believed to be incapable of "articulating his claim, supporting his assertions with documentary evidence, and requesting discovery from defendants."
Davenport remembers Johnson as being an energic, happy-go-lucky boy who would talk to just about anybody. Yet, she noted he had obstacles even at a young age and had to be put on medication to control his hyperactivity. Also, he received treatment for psychological problems.
Johnson fell in with the wrong crowd and started building a criminal record. All that culminated in 2002 when he was charged with a list of felonies including attempted murder, conspiracy to commit murder and attempted robbery.
In recounting her son's childhood, Davenport blames herself for his mental struggles. She said she regrets a decision she made to take then-7-year-old Johnson to see his father, who was in the hospital and comatose after being attacked.
Afterward, she said, Johnson "went crazy."
"I should have just let him remember (his father) as he was," Davenport said. "I should have just never let him see (his father) like that, in that condition."
Incarcerated for more than 18 years, Johnson has not had bad encounters with the guards until the two incidents last fall. Davenport said she is unsure why his situation took such a turn, but she said she believes prison officials are now retaliating against him for filing the lawsuits.
Some of the guards Johnson has named in his complaints have also been defendants in lawsuits filed by Perry. Correctional officer Patrick Thomas was among the officials Perry accused of threatening him, putting his life in danger by spreading rumors he was a "snitch" and denying him protection custody. Also, officer Brian Martz is included as a defendant in Perry's complaint that he was forced to live in unsanitary and filthy conditions for several months.
One of Perry's complaints has been settled, although he is claiming the agreement has been breached. The other complaint has a settlement conference scheduled for Oct. 28.
Saying it does not comment on pending litigation, the DOC declined to answer general questions on how prisoner complaints against correctional officers are investigated.
Johnson's situation has gotten worse recently. Davenport said he has been moved to segregation after he complained about having the water from an overflowing toilet swept into his cell. As a result, he has lost several privileges and is unsure what has happened to all his legal papers and court documents.
Davenport keeps paying so Johnson can have access to a meditation program to help manage his pain from his physical injuries and keep him calm.
"I'm trying to find ways of keeping him focused," she explained. "He said if it wasn't for me, he probably just give up and (let them) do what they want to do. That's what they want to do — kill him." •
Please enable JavaScript to view this content.