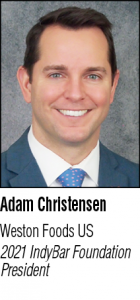 In June 1997, Mary Schmich wrote an essay for the Chicago Tribune. You've probably never heard of Mary Schmich, but if you were cognizant in the late 90's you've heard of her essay, which became known as "Wear Sunscreen." It was Ms. Schmich's attempt at writing a commencement speech from the mind and heart of an experienced, professional investigator and observer. Within two years, the essay had become a sensation.
It was adapted into a song by Baz Luhrmann (of "Moulin Rouge" and "The Great Gatsby" fame) that cracked the Billboard Hot 50 and still makes me tear up every time I hear it. The essay was book-bound and gifted at open houses to millions of high school graduates. And, like any great work of art, it was widely parodied by such noted satirists as Jiminy Cricket and Chris Rock.
Twenty-four years and two weeks later, I present my feeble attempt at the same, a hat tip to "Wear Sunscreen," tailored for our profession and our times. My version assuredly won't be similarly lauded (I have a call in to Baz's people), but here goes. Esteemed colleagues of the summer of 2021: carry cash.
If I could only offer you one tip for the future, cash would be it. The unanticipated benefits of cash have been proved by dads and great uncles, whereas the rest of my advice has no basis more reliable than a Yelp review of Kroger sushi. I will dispense this advice now.
Order at least two sizes whenever you shop for clothes online. Maybe you're an eight, maybe you're not. Maybe you look like Robert Plant in those tight jeans, maybe you don't. But trust me, the time lost making a return is nothing compared to the self-esteem lost when you realize that your new shirt was designed for hangers, not humans.
Don't intentionally file something on a Friday afternoon. Or file, but know that you are the only person who is impressed that your timestamp reads "5:01 p.m." I won't read it until Monday, when I'm not getting ready to take my kids to the pool. Take your kids to the pool. Mow your own lawn, clean your own gutters, iron your own pants – unless you have something better to do. If you don't have something better to do, call me, and I'll help you figure out what that something is. Memorize one joke that you can tell well. Even if it isn't funny, tell it often, and laugh after the punchline. Everyone will smile when you do. Remember the times your client said, "Thank you," and the times your spouse said, "I'm sorry." Forget the times they didn't. Nap.
Take your vacation time. Even if you have no place to go but your own neighborhood. Lace up your tennis shoes and let yourself get lost. Maybe you won't find anything new, but you could stumble upon a quiet version of yourself you haven't visited with for a while. Put your phone away at the dinner table. Put your phone away in the supermarket line. Put your phone away. You'll be surprised by how little you'll miss it and by what you've been missing. Don't object to Motions for Extension of Time, but don't abuse filing them either. Time is the one thing we all have that we can give to one another. When you weaponize it, you only feel worse about your colleagues and about yourself.
Floss, but after you brush. Invite friends over for dinner and put them to work. Even if they say they can't cook or if your kitchen is the size of a closet. Any idiot can dice an onion, and they can do it in the dining room if necessary. The meal will taste better after they do. Find a pop song from the last year, learn the lyrics, and sing it in front of someone half your age. The harder they eye-roll, the louder you sing until they start singing with you. Beware of self-help books — they will only make you feel more inadequate. Spend an entire day working from IndyBarHQ. Treat whoever else is there to lunch. They'll get it the next time. Pick up a bad habit, but quit before it becomes insufferable. Pick up a good habit, but quit before you become insufferable. Edit.
Share your successes with the ones you love. The people who will support you when you're struggling will support you just as much when they hear you're doing well. If you do this online, don't read the comments. Introduce yourself to someone who doesn't look like you. Whether older or younger, a different race or a different sex. Start with nothing more complicated than "Hi, my name is _____," then watch how quickly you both grow. Repeat.
Let trust be your default setting, even if you've been burned before. Trust, in life and especially in our profession, is the most valuable currency we have: there's no fee to dispense it, it only appreciates over time, and it's accepted most everywhere.
For everything else, you'll be glad you carried cash. Trust me.•
Please enable JavaScript to view this content.