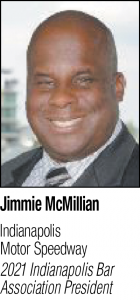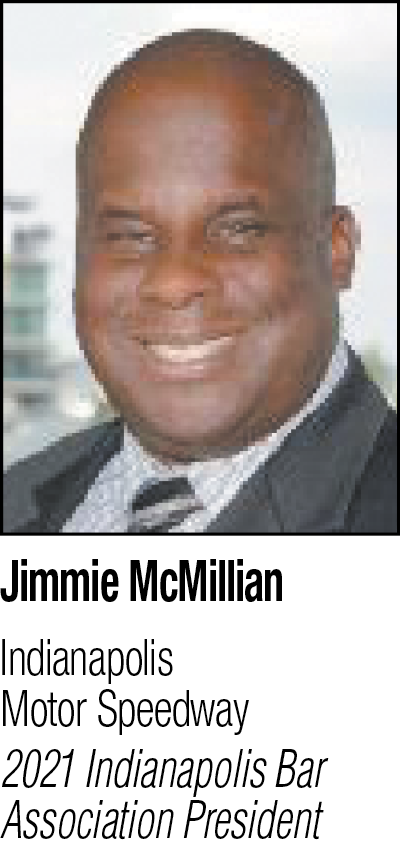 Like Gotham's Commissioner Gordon in the movie "Batman," I am here to light up the "bat signal" across the Indianapolis legal community. As we all attempt to cope with the daily challenges and changes to our personal and professional lives that accompany the COVID-19 pandemic, I am here to ask you as a lawyer and member of the Indianapolis Bar Association to enter your bat cave, put on your bat suit, crank up your bat mobile and be a real life superhero! As the Dark Knight, I am not calling on you to stop the Joker (Heath Ledger did it the best; rest in peace) from blowing up a hospital or to climb without a rope out of Bain's Pit. No, I am asking you to answer the loud calls for mentorship from young lawyers and law students who are truly fearful of what the future may hold for their careers.
Reductions in workforce due to COVID-19 have left many Indianapolis lawyers, paralegals and secretaries furloughed, unemployed and desperately seeking new job opportunities. Graduating law students took a one-day open book bar exam and express concern about the unknown potential pass rate. Law students are entering or returning to law school in a completely new environment of masks, social distancing and virtual classes. Solo practitioners are navigating a legal system that has been inundated with continued judicial rulings and trials along with negatively economically impacted clients who may not have the ability to pay their legal fees. Young lawyers at law firms and in legal departments have expressed frustration at the inability to network with the more senior lawyers in their office to obtain new projects, collaborate on business development, get constructive feedback or simply socialize professionally.
The strength of our Indianapolis legal community has always been the pipeline of dedicated senior lawyers and law school alumni who invest deeply in our young lawyers to provide them with a guiding light down the tunnel and into the profession. However, the evil villain that is COVID-19 threatens to destroy our fair city and our profession. We need a hero, and you are that hero! Your weapon to fight the ill effects of COVID-19 is an iron-willed commitment to mentorship.
My urgent message to you is to seek out that lawyer or law student mentee that you have not heard from or talked to since the COVID-19 pandemic began and send them an email to set up a Zoom call. Identify a restaurant with a patio where you can safely social distance and invite a young colleague to lunch to discuss their career and your career and how you may have adjusted your practice. Examine your own law firm or legal department formal mentorship programs and make sure they have not collapsed under the weight of COVID-19 or simply been neglected out of an inability to have in-person meetings. Survey your young associates electronically and send in a superhero lawyer to answer their distress signals. In-house lawyers are not immune and there is no better way to engage in client development than to offer the helping hand of mentorship and guidance to a junior in-house lawyer who may be in dire need of your outside counsel perspective. Social distancing = isolation. Mask = hidden identity. While both are essential to survive the pandemic, an isolated and hidden identity is certainly not the typical definition of a successful attorney. I urge you to take a moment this week to rise from the shadows and seek out a young lawyer or law student and save their world. After all, you are already wearing a mask!•
Please enable JavaScript to view this content.