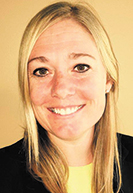 By Jessica Cicchini, Marion County Prosecutor's Office
Crimes, consequences and rehabilitation have long been a source of interest and debate in the criminal justice system. Mass incarceration disproportionately impacts people of color, those in poverty, and people struggling with mental health and addiction issues. Criminal justice leaders in Indianapolis have looked at the disparities our system struggles with and are working to rebalance it. IndyBar's Criminal Justice Section is gathering leaders in our community for an enlightening and thought-provoking CLE about programs and initiatives in Marion County designed to reduce and/or eliminate barriers and collateral consequences associated with being involved in the criminal justice system. This CLE sheds light on the collaborative efforts of public defenders/defense attorneys and prosecutors to refocus our criminal justice system on rehabilitating and rejoining members of our community and their families. Thousands of Marion County residents are criminalized each day for the simple act of driving to work. The reality is that our residents of color are disproportionately affected and criminalized. This CLE includes discussion of common traffic issues that criminal defendants face and programs, sponsored by the Marion County Prosecutor's Office (MCPO), that assist in restoring driving privileges, providing diversion opportunities and tailoring outcomes appropriate to juvenile offenders. Attorneys from both sides of the courtroom will discuss these programs and their ethical duties to consider alternate resolutions and opportunities. Additionally, interlaced throughout the seminar will be an important recognition of the disproportionate impact criminal justice policies have on people of color and a thoughtful commentary on how to attempt to address it. Consideration and application of thoughtful resolutions is an ethical obligation for all attorneys.
This program will also discuss the special obligations of prosecutors. Prosecutors have a heightened duty to pursue justice, not just convictions. Also highlighted is the MCPO's Conviction Integrity Unit (CIU), the first in Indiana. The CIU is tasked with identifying, remedying and preventing wrongful convictions. The heightened ethical duties of prosecutors will be discussed, as well as the unique duty of defense attorneys to mitigate, humanize and advise clients who are facing dire consequences.
We hope you can join us at IndyBar HQ, Oct. 20, 12:30 p.m. to 3:30 p.m., for this timely and important discussion.•
Please enable JavaScript to view this content.