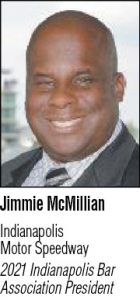 I grew up listening to the poetry of hip hop and rap music. From the time my older brother, William McMillian, first played Run DMC's album and their still banging song "Rock Box" on his oversized quadruple D-battery-required silver cassette tape beat box, I was hooked on the poetry of storytelling rhymes over beats. Late at night, I secretly used my tape recorder to record new explicit gangster rap music that was somehow played over the Kennedy-King College radio station in Chicago. As I have grown and changed, the genre has grown and changed. Hip hop artist Common describes it best in his hit controversial song "I Used to Love H.E.R." Different artists from different coasts of the United States with different perspectives and styles.
Throughout my life, this music art form has carried me through good and bad times. It is has inspired me, made me laugh, made me think, made me cry, showed me how to love and, most importantly, it taught me what it meant to be successful and accomplish your goals. Yes, that bass-heavy "noise" as some may consider rap to be has been one of the most influential guides in my life for how to overcome adversity and rise beyond grim circumstances to a brighter future. When some listen to rap, they hear violent and sexually suggestive or demeaning lyrics that promote illegal activity, murder and mayhem. But for me, growing up in my Southside of Chicago neighborhood, sitting as one of the few African American students in a majority white law school, frustrated at the difficulty of getting my hours at a majority white law firm or happily posted up track side at the beginning of the 100th running of the Indianapolis 500, the metaphors of rap preached resilience, steadfast determination and commitment to accomplishing one's goals and a ferocious appetite to be the best that one can possibly be at whatever you do, even practicing law.
For hip hop heads like myself, we are immersed in one lifelong debate. Articles, books and, yes, even movies, have been written about this never-ending battle. This subject, broached at a casual gathering of rap aficionados, will always result in strong differences of opinion expressed in raised yelling voices, laughter, insults, (perhaps) hurt feelings, an assortment of profanity and an amazing amount of deep scientific and historical analysis on the topic. The question: who is in your top five? That is all that needs to be said to start the debate. No more, no less. To be clear, for those that may not catch the implicit meaning of the question, it really means more fully and completely stated, "Who are the top five greatest rappers of all time?" The question is a challenge to your cultural history and connection with your community. Your answer defines you, your values, your taste, your intellectual depth and your right to provide any input on any other subject raised by the group for the rest of the night. Name a completely unjustifiable artist in your top five and you may be banished to some lonely part of the house for the rest of the night to sulk in disgrace. As you try to formulate your response, you already know that you will need to garner the forces of every lyrical line, album title, hip hop documentary and Google search to defend your list. If you are too young, then you should pass on the conversation because your hip hop history may not run deep enough. You may end up making some idiotic suggestion that someone like Gucci Mane is in your top five, and then it's off with your hip hop head!
It's funny that through some of the most spirited arguments on this subject, I have never heard anyone question, "Why does it matter?" It matters, because hip hop and its braggadocios musicians have always been about who is the best MC. If you are not trying to be the best, then don't step to the mic. By the way, my top five are (from one to five): Tupac, Jay-Z, Scarface, Lil Wayne and Drake. (I am going to catch absolute hell over that one.) As is always permitted in this conversation, because five is never enough, I get to add a sixth man bench player in Eminem. However, like everything else in America, the addition of Eminem always becomes another very heated source of contention because it will (unfortunately) typically result in a discussion about whether Marshall Mathers' (AKA Slim Shady's) race as a white man matters or somehow diminishes his stature as one of the greatest hip hop artists of all time by any number of subjective and objective standards. Don't even get me started or I will never get to the real point of this president's message. Some of my mentees are likely pounding away on their iPhones with a lengthy text message questioning my "realness" and sanity.
I raise this issue because what if we asked this question as it relates to the practice of law? Who are your top five lawyers of all time? That is indeed a very heavy question. How would you rate and rank them? What characteristics do they have, and on what basis have you placed them in your top five? Are they judges, politicians, professors, practicing attorneys or businessmen with a law degree? Have they made an impact on your career? Are they from Indianapolis or the state of Indiana? Would anyone else agree with your selection? One unifying thought for the discussion is that I think it would be extremely difficult to come up with a list of five lawyers that does not include a lawyer or judge that served as a leader or volunteer in some capacity in their federal, state, or local bar association. It is a bare minimum requirement to make that esteemed list. How can you be one of the greatest attorneys of all time if you were not somehow contributing to, connected with, supported, or endorsed by and a member of a bar association? Elevated ascension through bar committees and divisions, event programming, sharing your expertise through CLE's and articles, contributing to bar foundations, mentoring younger lawyers, and sacrificing for the greater good of the legal profession are the essential tasks performed by lawyers in the top five.
Think about your top five. Check their discography, or in a lawyer's case their resume and biographies. You are more than likely to find a substantial amount of involvement in a bar association and support for a bar foundation throughout their legal career. Indeed, some of the reason why we consider the greatest lawyers in the world to be the greatest lawyers in the world is because a bar association told us unequivocally through award ceremonies and honors that that the particular lawyer is one of the greatest lawyers in the world! Many of us may never make a top five list, but we can all still take the basic step required to be in the top five, and that is to join and become an active member and leader of the bar association. Thankfully, the Indianapolis Bar Association is not Death Row Records and I am not Suge Knight. Instead, we are the studio where the best and brightest lawyers in our Indianapolis legal community joyfully come to collaborate peacefully to put out hit after hit after hit. •
Please enable JavaScript to view this content.