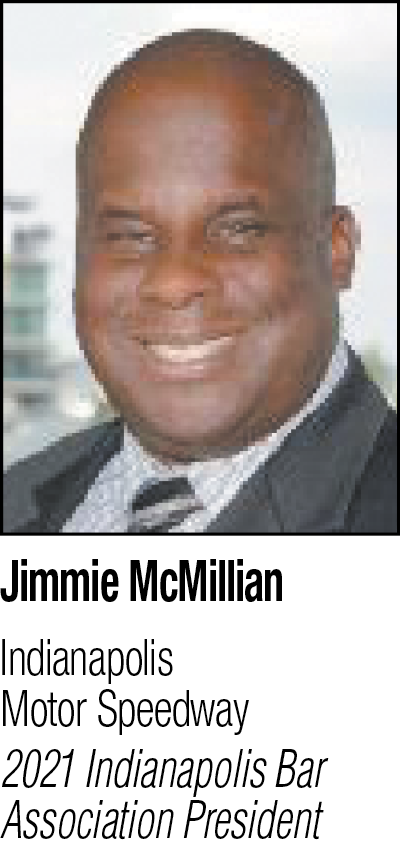 The world is changing faster than ever post COVID-19. A changing world has always brought opportunity for lawyers. With change, comes a flurry of new legal issues to be argued, negotiated and decided. With change, the value of being an analytical lawyer goes up each and every day. Our world is truly fighting a sudden and unexpected global battle that continues to impact each and every aspect of our life. Our world needs doctors, nurses and health care professionals. But the impact of COVID-19 also means that our world needs judges, lawyers, paralegals, law professors, law students and legal assistants. So many rules have been broken and so many traditions are being tossed aside as being archaic, inefficient and unnecessary.
One such tradition is working in the office from 9 a.m. to 5 p.m. This is perhaps one of the top discussions within every organization. My contacts within law firms reaffirm repeatedly that they were more productive and profitable in the pandemic with lawyers working from home. Some in senior leadership lament the lack of immediate accessibility to employees. Many worry about the loss of mentorship and modeling opportunities that have been the cornerstone for professional development. Business leaders across the state are now adjusting to a virtual invasion of New York, Chicago and Los Angeles-based companies (and yes, law firms) that are plucking up our best and brightest, offering them incredible East Coast or West Coast signing bonuses, salaries and performance bonuses while allowing them to work from their comfortable and soon to be newly remodeled homes here in Indiana. Some of the salaries being offered to associates appear to rival or exceed the salaries being paid to Indiana law firm partners. The concept of business development is changing. The concept of workplace attire is changing. The concept of work/life balance is changing. Concepts about diversity, equity and inclusion are changing. Solo practitioners, in-house counsel, government attorneys, judicial officers to large, medium and small law firms are being challenged to figure out how to adjust and plan for a world that has clearly and quickly changed.
Another tradition that is being rocked to the core is the way bar associations like IndyBar connect and provide services to our members. For decades, one of the bar association's principal benefits and sources of revenue was continuing legal education courses. It is the bread and butter of every section and division and what has historically provided endless opportunities for lawyers to promote their own practice area as a panelist while other lawyers benefit from access to a local source for legal education. The bar association also benefited from the social aspect of being the local professional watering hole where attorneys met socially and connected with one another in person to network, refer business, seek new job opportunities and become leaders. Recent IndyBar trends have shown that the impact of free virtual CLE offerings and the perceived apparent lack of need for face-to-face contact has led to fewer lawyers engaging with the bar association for CLE and social events. Introverted attorneys openly celebrate what they now claim is the end of the glory days of the "Cocktail Reception Era." Many people have been forced to face the reality of their own mortality at a lot earlier point in their life than they would have prior to COVID-19, and they are now making different decisions about how and where they spend their time and money. Lawyers' values are changing. What is deemed to be important is changing. Membership is up, but participation in those mainstay activities is down. IndyBar leadership is being challenged to figure out how to adjust and plan for a world that has clearly and quickly changed.
So where are you in this changing world? Are you sitting still waiting for the ride to stop? Are you being pushed and pulled and dealing with the changes in the direction and force of the wind of the world as it hits you? Are you leading with information, vision and courage to prepare yourself, your family, your friends, your mentees, your clients and your employees for what you believe is to come in the future? In this time of change, the world needs lawyers but, more importantly and more urgently, the world needs leaders to collectively work and think through these challenges. We need you to speak up, debate and contribute. We need you to volunteer your time to share your perspective because this is not just a windstorm, it's a 1930s dust bowl. Your business and your bar association need your input and vision on what immediate and long-term actions need to be taken to adjust to this changing world. I challenge each and every one reading this article to be that leader.•
Please enable JavaScript to view this content.