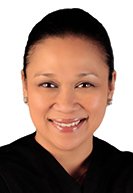 By Hon. Tiffany Vivo, Marion Circuit Court
Yes, it's true. Judges love alternative dispute resolution. Let's address the "elephant in the room," shall we? Yes, it's true that trial courts will gladly support almost any amicable resolution of a dispute for two equally important reasons:
• The courts have plenty to do and will not regret losing the opportunity to consider all the pretrial motions, hearings and briefs before employing all the resources it takes to conduct a jury or bench trial.
• Cost-effective and litigant-determined resolutions of disputes are always better than court-decided cases.
The courts are busy
Speaking as a former Marion Superior Court commissioner and Circuit Court magistrate and now Marion Circuit Court judge, I can attest that the Marion County courts are busy. We have plenty of cases, plenty of motions, plenty of hearings and plenty of trials. Over time, it seemed to many of us lawyers, judges and court staff that litigants have been more agitated and more willing to engage in battle about their child support, custody and parenting time, and property divisions. The heightened level of animosity and acrimony during COVID-19 did not help, which resulted in an increase in workload and litigation.
Like trial lawyers, the courts do better when there is enough time to dig deep in a file and acquire a more intimate understanding of a case. Fewer cases to resolve equates to more time for a judge to resolve the cases that do not get settled. That additional time is a big deal for the courts and court staff. More time achieved and realized allows a judge to read and internalize motions, exhibits, briefs, statutes and appellate decisions. It is not, despite what the cynics might say, that judges want to avoid hearings and trials. Judges work hard and are dedicated public servants. Judges are not trying to shed work and responsibilities. Rather, judges want to get it right — deciding cases properly the first time based on admissible evidence and the law, without the need for appeals, reversals and remands. If a significant number of cases are resolved amicably or otherwise without court intervention through mediation, arbitration or private judges, then there will be more court resources to devote in resolving the remaining controversies.
Court is the last resort
Hearings and trials are not the best way for litigants to resolve their disputes. It is always better for a litigant to have some say in how the litigant's dispute with another person or entity is resolved. If for no other reason, settlement is a way of mitigating the risks of a bad ruling by a court or an unpredictable result from a jury. When a dispute is finally submitted to a judge or jury, the litigants no longer have any say in the outcome. While there is occasionally "buyer's remorse" experienced by a litigant-turned-settlement-party, there have been far more cases where a litigant regrets having not elected to avoid all the frustration, stress, anxiety, risks, lost time, lost opportunity costs and attorney fees associated with a case that goes all the way to trial and judgment.
The Court of Appeals of Indiana summed it up best in Scott v. Randle, 697 N.E.2d 60, 65-66 (Ind.Ct.App.1998):
"The judicial policy of Indiana strongly favors settlement agreements. Settlements allow our courts to operate more efficiently and, equally important, allow the parties to fashion the outcome of their disputes through mutual agreement."
citing Klebes v. Forest Lake Corp. 607 N.E.2d 978, 982 (Ind.Ct.App.1993) trans denied; Natare Corp. v. Aquatic Renovation Systems, Inc. 987 F.Supp.695 (S.D.Ind.1997).•
Please enable JavaScript to view this content.