Indiana Inspector General Lori Torres will move into a new public position next month, transitioning to the role of chief deputy attorney general and chief of staff to Attorney General-elect Todd Rokita.
Rokita, a Republican, announced Torres as his second-in-command Wednesday. She has also joined his transition team as co-chair alongside Carmel lawyer Brent C. Embrey.
"I am thrilled to have Inspector General Lori Torres joining our Administration as Chief Deputy and Chief of Staff. She is a skilled lawyer of the highest integrity and exactly the type of leader we need to take action for the citizens of our great state on day one," Rokita said in a Wednesday statement.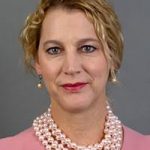 Prior to her appointment by Republican Gov. Eric Holcomb as inspector general in 2017, Torres served as commissioner of the Indiana Department of Labor under Republican Gov. Mitch Daniels. She has also served as general counsel and deputy commissioner for the Indiana Department of Transportation, overseeing a staff of 100 people.
Torres has practiced law for more than 30 years, having been admitted to the Indiana bar in May 1986. She worked in private practice at Smart, Kessler & Torres in Johnson County for 15 years and also practiced in Ice Miller LLP's Indianapolis office.
She holds an undergraduate degree from Indiana University and a J.D. from the Indiana University Robert H. McKinney School of Law.
"Having served in leadership positions in three agencies, Lori understands how operations, policy, and the law intersect," Rokita said. "I am grateful for her service as the Inspector General for Indiana and her continued service in this new role. With her, we gain the highest level of ethics, integrity, expertise and leadership, which will be a great benefit to the office and to the State of Indiana."
As inspector general, Torres addresses fraud, waste, abuse, mismanagement and wrongdoing in state government.
Her office played an important role in the investigation into sexual misconduct allegations against outgoing Attorney General Curtis Hill. Her final report said Hill's alleged conduct was "creepy," but there was insufficient evidence to support allegations that he violated laws regarding ghost employment and misuse of state property.
"In the Inspector General's office, we fostered a culture of integrity that contributed to public confidence in state government, a value I know is shared by Attorney General-elect Rokita," Torres said in a statement. "The Office of the Attorney General plays an important role in protecting our freedoms and holding those that would do harm to Hoosiers accountable, and I am excited to help lead the team."
Torres will assume her new role in the AG's Office on Jan. 11, the same day Rokita is sworn in to succeed Hill, also a Republican. Hill's chief deputy is Aaron Negangard, while his chief of staff is former Department of Child Services director Mary Beth Bonaventura.
Hill had sought reelection but was defeated by Rokita at this summer's Indiana Republican Convention. Rokita went on to defeat Democrat Jonathan Weinzapfel, the former mayor of Evansville.
Holcomb will be tasked with appointing a new inspector general to succeed Torres after she moves to the Office of the Attorney General.
Please enable JavaScript to view this content.