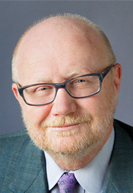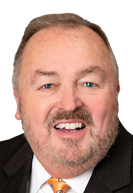 By Lonnie Johnson and Jim Hehner
Future of small firms after COVID
When Clendening Johnson & Bohrer merged with Hehner & Associates on March 15, 2020, just days before the lockdown, it was unimaginable how the practice of law would change between then and now. Everything is different. The practice of law as it stood on March 15, 2020, now seems archaic. Depositions, mediations and oral arguments are now being conducted by lawyers sitting in their offices arguing points and directing questions to faces in little squares. Why did lawyers ever spend an entire day and two layovers flying to San Diego to spend a night in a hotel just to spend 30 minutes questioning a pipefitter as to whether he ever worked on or around an Acme pump he believes may have contained asbestos? Why would a dozen people from all over the country fly into Indianapolis to fill up four conference rooms in an attempt to settle a case? Even traditional law firms, with each lawyer having a large office filled with pictures and awards, and multiple conference rooms filled with expensive furniture and more awards, now seem antiquated. COVID pushed the law two decades into the future.
These notions that so much about thetraditional practice of law now seems outdated will reshape how small firms practice. Laptops, Zoom, Webex, Google Meet and emerging virtual technology will be the practice of law. Small firms will no longer be located in large spaces with multiple offices and conference rooms; small firms can now drastically reduce overhead while operating in small, for the most part open, spaces with workstations rather than private offices, privacy spaces rather than elegant conference rooms. Working at home will become the norm. Small firms will be a collection of lawyers connected by a common interest and the internet.
This poses both challenges and opportunities to small firms. Modern firms will be, for the most part, location-less. Attorneys will no longer need to reside in, or even near, the firm's central workstation; accordingly, lawyers will become connected by acquaintance, common experiences and common interests, rather than proximity. The challenge is this: to build a firm culture virtually. Freed from expensive travel on cases, lawyers in small firms will have more time to travel to and spend time at the central workstation. Moreover, virtual law offers far more training opportunities that will help build a firm culture; it is not possible for several members of a firm to travel to watch a deposition or oral argument in an important case, but attorneys in a small firm can share these experiences virtually.
Challenges uniting our workforce from 2 office locations
When our two law firms merged, we felt it was especially important to integrate and bring together the attorneys and staff from both offices. Not only were we combining the workforce from two different office locations, but we were also continuing to maintain two separate physical locations: one in Indianapolis and one in Bloomington. If we were going to combine our entire workforce into one office location instead of two, the issue of assimilating our employees would have been much easier because all the attorneys and staff would have seen each other in the same office on a regular basis. However, because we work in two different physical locations, we do not see each other daily. In addition, the complexities of COVID and remote working made it more difficult, because many of us worked remotely for long periods of time and did not interact personally with any of the other attorneys or staff. With any merger it is important to bring everyone together, but we found it more difficult due to COVID restrictions and the fact that we operate out of two offices. As a result, during our merger we focused strongly on this issue and addressed it in several ways, some more formally than others.
• Informal lunches and gatherings
We scheduled numerous in-person lunches (consistent with COVID safety protocols) at the offices so everyone could get to know one another in an informal setting. Most of these gatherings simply involved having lunch brought in and dining together so we could get to know each other better. We also scheduled regular office holiday luncheons (particularly around Thanksgiving and Christmas) to allow our employees to socialize together in an informal setting. Due to the busyness of practicing law, these lunches and firm gatherings do not occur unless a dedicated effort is made to get the events on the calendar and scheduled.
• Training meetings
We scheduled several training meetings for our personnel, both staff and attorneys, to integrate office procedures as well as train on the computer software. Although many of the meetings occurred in person, we also allowed remote attendance by Zoom, based upon personal preference.
• Community service projects
As was the common practice prior to the merger, CJB maintained the practice of scheduling several community service projects, especially around the end-of-year holidays, and encouraged everyone from both office locations to participate. These projects included food drives for local food pantries, purchasing and delivering holiday presents for those in need, and participating in Hoosiers Outrun Cancer, a long-time yearly event held at the IU Bloomington campus that raises money for cancer research, etc.
• Encourage attorneys, staff to work from either office location
We maintain extra workstations at both office locations and encourage all our attorneys and staff to work at either office based upon their personal preferences and work needs. This provides everyone the opportunity to collaborate and get to know each other better and provides for a change of scenery whenever they desire. An added benefit is that working from one location or the other can simplify attendance at depositions, hearings, mediations or other in-person events. Because we have complete remote access to all our files and documents, this was quite easy to accomplish.
In the end, the big challenge to small firms will be forgetting the past and keeping an open mind on the possibilities presented by emerging technologies.•
• Lonnie Johnson and Jim Hehner are partners at Clendening Johnson & Bohrer P.C. Opinions expressed are those of the authors.
Please enable JavaScript to view this content.