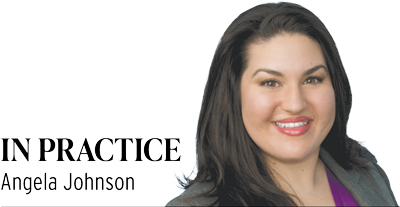 Indiana's "laissez faire" approach to employers makes our state a business-friendly place to operate. However, in recent years, our neighboring states have enacted laws that mandate greater benefits and protections than those available to many Hoosier employees. Meanwhile, Indiana employers are scrambling to attract — and retain — employees. This has prompted Indiana employers, and the lawyers advising them, to revisit drug testing and paid time off policies, as well as pay practices and other perks.
The legalization of cannabis
Although marijuana remails illegal under Indiana and federal law, Indiana employers face growing pressure to adopt our neighbor's more progressive points of view or else risk losing qualified job candidates and employees. This has been particularly challenging for Indiana employers near the Illinois, Kentucky, Michigan and Ohio borders, where cannabis is now lawful (to varying degrees). Ohio legalized the medicinal use of marijuana, and Illinois and Michigan legalized recreational marijuana. Effective Jan. 1, Kentuckians can lawfully possess marijuana purchased legally in other states for treatment of specific medical conditions. The majority of states legalized cannabis in some form. Indiana legalized only CBD products that contain less than 0.3% THC, which is the psychoactive property in cannabis and also triggers a positive drug test.
Of course, no state permits employees to use marijuana on the job or report to work impaired by marijuana — for any reason. However, an increasing number of states protect applicants and employees from discrimination based on their lawful off-duty marijuana use. Illinois is among those states where employers risk a discrimination claim arising from their refusal to hire an applicant who tests positive for marijuana or who otherwise discloses marijuana use. Although Michigan and Ohio permit marijuana testing (even of applicants), a refusal to hire a medical marijuana user could lead to a disability discrimination claim arising under either state's civil rights law. This has led some employers to stop testing applicants for marijuana or forgo drug testing altogether. Additionally, workplace drug testing in Illinois is now generally limited to situations in which there is good reason to suspect on-the-job impairment.
Indiana employers have much to consider. Applicants and employees who test positive for marijuana can be disqualified from employment in Indiana, even when claiming lawful use outside the state. However, Indiana employers should keep in mind that applicants and employees who report medicinal marijuana use due to a disability may be entitled to reasonable accommodation of the disability to perform their essential job functions. But that entitlement does not include marijuana use that violates company policy or federal and Indiana law.
On the other hand, overlooking lawful marijuana use might expand the pool of qualified applicants and avoid disqualification of otherwise qualified employees. Employers do not need to advertise that they no longer test for marijuana to achieve the desired result. Some employers opt to skip marijuana on preemployment tests but test for marijuana alongside other substances upon reasonable suspicion of impairment, or for post-accident testing.
Indiana employers can consider if it is feasible to maintain a safe working environment regardless of marijuana testing by diligently enforcing safety rules and with proper training — that is, consider the ability to train and rely on supervisors, as well as HR and environment, health and safety personnel, to identify and react promptly to potentially impaired employees. Reasonable suspicion of impairment forms or checklists can assist observers in evaluating and documenting their observations in detail. Employers may find greater value in detecting on-the-job impairment based on an employee's current behavior and appearance, as opposed to a test that merely reveals marijuana was used at some point in the past.
Federal government contractors and grantees must comply with the federal Drug-Free Workplace Act, which does not expressly require drug testing but does require a good faith effort to maintain drug-free workplaces — including free from marijuana. On the other hand, Department of Transportation-regulated positions are subject to mandatory drug testing — including of marijuana. And a positive test of a DOT-regulated driver requires automatic disqualification from the job.
Indiana employers should also communicate with their workers' compensation insurers to understand if changes to drug test policies or procedures would jeopardize premium discounts or claims coverage. Employers who operate in Indiana and beyond should also consider whether a "one size fits all" approach to drug testing can exist without violating employee protections in other states. Ultimately, Indiana employers have discretion to maintain the status quo or flex to the changing landscape.
More generous paid time off
Like many states, Michigan and Illinois enacted laws that provide employees with paid time off for absences related to illness, caregiving, and domestic or sexual violence. Nearby Cook County, Illinois, enacted one of the country's most generous laws, which provides up to 100 hours of PTO for covered absences. Next year, Illinois employees will enjoy up to 40 hours of PTO, available to use for any reason — guaranteed (employers who deny PTO requests could face penalties). Many laws now require PTO even for part-time employees, allow PTO to be used in one-hour increments and mandate that unused time carry over to the next year.
In contrast, Indiana employers enjoy freedom to decide whether to grant paid time off, how much and under what terms. Even more, Indiana Code § 22-2-16-3 effectively preempts cities and counties from establishing a right to paid leave. Nevertheless, workers covet more flexibility and time off to recharge, so PTO is increasingly used to attract job candidates. More Indiana employers are offering PTO to newly hired and part-time employees, increasing PTO allotments and being more lenient in how time is used and "banked." Indiana employers should remember that, under Indiana law, their own clear and specific policies dictate the terms of paid time off, including whether to pay out earned time upon separation of employment.
Wage hikes and paid breaks
More than half of the United States has increased the minimum wage above the federal $7.25 hourly rate, including Illinois, where the minimum wage is $13. Most Michigan and Ohio employers must pay a minimum wage of $10.10, with increases annually. Increasing the minimum wage, even without a legal mandate, can have a ripple effect on employers' pay scales. Depending on the size of the workforce and profit margin, increasing pay of Indiana employees may be cost prohibitive. However, Indiana employers could consider sign-on and retention bonuses as alternatives to attract talent and retain employees, without the long-term commitment and broad impact of pay scale adjustments.
Additionally, Illinois and Kentucky laws mandate certain breaks to employees. Kentucky employees are entitled to a paid 10-minute rest period during each four hours of work, in addition to regularly scheduled meal periods. Illinois recently amended its law to require employers to provide multiple meal breaks to an employee per day depending on the length of the employee's shift, though such breaks are unpaid. Indiana law does not require paid breaks for most employees, but employers can consider additional breaks to increase morale and potentially decrease physical strains and injuries.
Conclusion
Indiana employers are subject to less regulation than in our neighboring states but must adapt to changing market demands. More than ever, Indiana employment lawyers are tasked with threading a thin needle around a patchwork of laws that are emerging around — and influencing — Indiana employers while melding legal advice with sound business strategies.•
__________
Angela Johnson is a partner in the Indianapolis office of Faegre Drinker Biddle & Reath LLP. Opinions expressed are those of the author.
Please enable JavaScript to view this content.