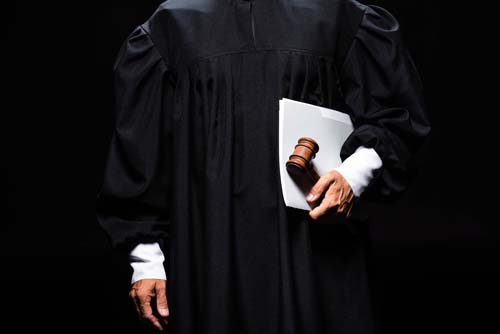 The Indiana Supreme Court has appointed one senior judge and released another from judge pro tempore service following the appointment of the two newest judges of the Court of Appeals of Indiana.
In a Wednesday order, the Supreme Court appointed Senior Judge Marianne Vorhees, formerly of the Delaware Circuit Court, to fill the vacancy on Grant Superior Court 2 that was created when Judge Dana Kenworthy joined the Court of Appeals this month.
Vorhees will serve was judge pro tem until further order of the Supreme Court. Gov. Eric Holcomb is currently accepting applications for Kenworthy's successor, which are due by Jan. 27.
Vorhees will begin her service in Grant County on Jan. 30.
Meanwhile in Morgan County, Senior Judge Warren Haas was released from his judge pro tem service at the end of the day on Jan. 19. Haas had been presiding over Morgan Superior Court 1, where now-COA Judge Peter Foley used to preside.
Last month, Holcomb appointed Dakota VanLeeuwen as Foley's successor on the trial court. She officially took the bench on Friday.
Please enable JavaScript to view this content.