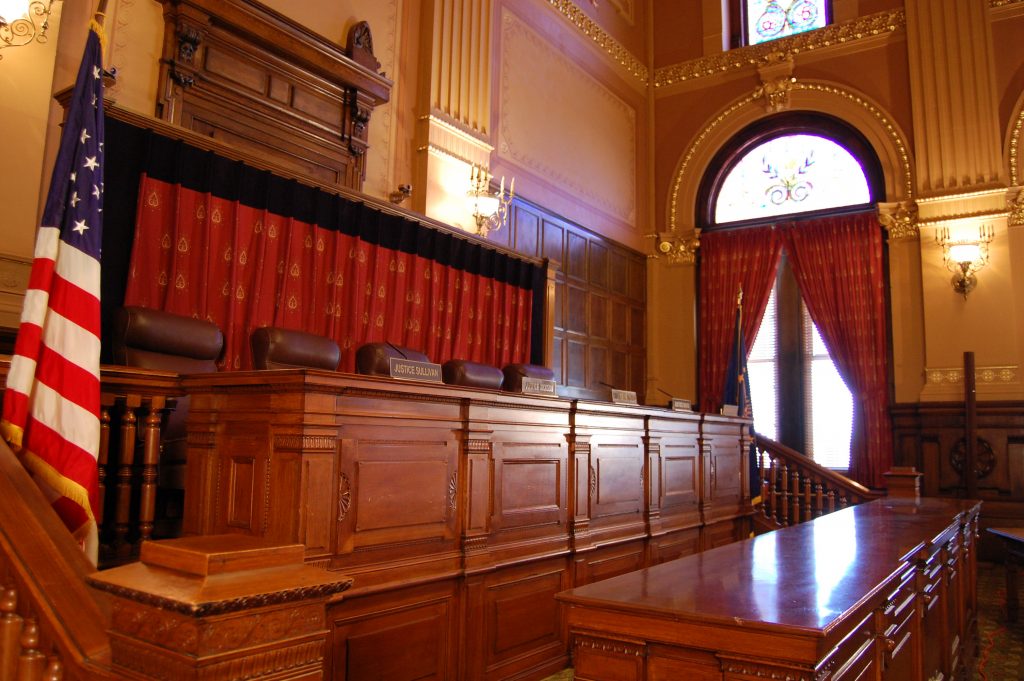 The Indiana Supreme Court denied transfer to 24 cases for the week ending Dec. 2, including one case that split the court.
Justices split in denying transfer to Paul Dean Newcomb, Jr. v. State of Indiana, 22A-PC-318, with justices Geoffrey Slaughter and Derek Molter voting to grant the petition.
In that case, a split Court of Appeals of Indiana panel reversed the denial of Paul Newcomb Jr.'s petition for post-conviction relief after finding he was convicted of a crime he did not commit.
Law enforcement had found a glass pipe with burnt residue and a plastic baggie with white residue that was later determined to be methamphetamine on Newcomb's person after he was apprehended for driving a stolen vehicle in Elkhart.
Meanwhile, an officer searching the vehicle found items used in the manufacture of meth, including instant cold packs, bottles of lighter fluid, a bottle of drain opener, a bag of salt, lithium batteries, coffee filters, pliers and a plastic bottle. Newcomb acknowledged that he knew what the items were and "said they were for a friend," but he refused to reveal the friend's identity.
Newcomb was ultimately charged and convicted in a bench trial of Class B felony dealing in meth by manufacturing and admitted to being a habitual substance offender. He was sentenced to 16 years, enhanced by eight years due to his status as a habitual substance offender.
On appeal, Newcomb claimed ineffective assistance of counsel at both the trial and appellate levels.
The majority reversed the denial of Newcomb's PCR petition and remanded for a lesser conviction to be entered against him, finding no evidence that he had actually begun to manufacture meth.
But Chief Judge Cale Bradford dissented from the majority, which included Judge L. Mark Bailey and Senior Judge Edward Najam, disagreeing with the conclusion that Newcomb presented a claim of fundamental error, "couched in allegations of ineffective assistance of trial and appellate counsel."
"In presenting his arguments on appeal, Newcomb asserts only that he received ineffective assistance from both his trial and appellate counsel. Newcomb did not present a claim of fundamental error. The Indiana Supreme Court recently reiterated that it disfavors sua sponte rulings," Bradford wrote, pointing to Conley v. State, 183 N.E.3d 276, 283 (Ind. 2022).
Other denials of transfer included a case where a child molester filed a defamation suit against Fort Wayne media and a case where a restaurant filed a complaint against the governor regarding mask mandates.
The full list of transfer actions can be read here.
Please enable JavaScript to view this content.