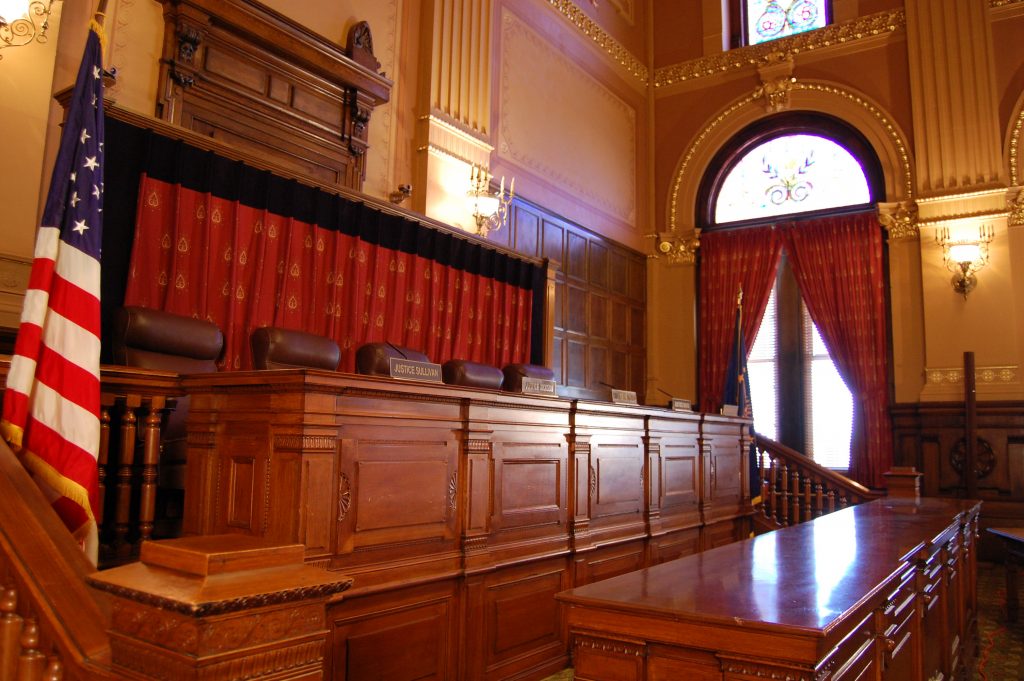 Indiana justices granted transfer to one case last week, handing down an opinion while declining to review six other petitions for transfer.
The lone case the Indiana Supreme Court took for the week ending Dec. 16 was  In the Matter of the Civil Commitment of B.N., 22S-MH-408, a mental health case involving the denial of an in-person hearing for a woman who was involuntary committed.
In the opinion issued Friday, justices concluded that if a party objects to holding a remote hearing, a trial court can't deny the motion by simply citing COVID-19 without further elaboration, as the trial court did in this case.
Despite finding the trial court erred, justices concluded the error was harmless due to the facts of the case and thus affirmed.
The remaining transfer petitions were a mix of criminal, civil tort, divorce and post-conviction cases.
One of the cases denied, Lee Evans Dunigan v. Tippecanoe County Public Defender Office, 21A-CT-679, involved a child molester who sued his local public defender's office after he was sentenced to 42 years executed. In a memorandum decision in Dunigan, the Court of Appeals of Indiana affirmed the dismissal of the case for failure to state a claim and for bringing an action against a defendant who was immune from suit.
Another case denied transfer was one concerning a non-disparagement clause drafted into a couple's divorce order, which the Court of Appeals determined violated the First Amendment rights of the couple.
The full list of transfers can be found here.
Please enable JavaScript to view this content.