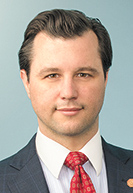 By Max Kelln and Julian Harrell
The national spotlight shone on Indiana as the state's own Janet McCabe got the nod from President Joe Biden for the No. 2 role at the U.S. Environmental Protection Agency. Her return to Washington — this time as deputy administrator — puts climate change at the forefront. A little more than four years ago, McCabe ended her service as assistant administrator of EPA's Office of Air and Radiation. Since then, the most significant aspects of the Obama-era climate change regulations, namely the Clean Power Plan, have been unwound. Biden's selection of McCabe signals a doubling down on regulating greenhouse gas emissions.
Clean Power Plan vs. Affordable Clean Energy Rule
Recent rulings from the D.C. Circuit have confirmed neither the Affordable Clean Energy Rule (ACE) nor the Clean Power Plan (CPP) is likely to survive, at least in their current form. The Biden administration has signaled it intends to develop its own plan.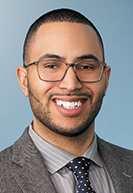 EPA finalized the CPP on Oct. 23, 2015, but the rule never truly saw daylight. Opponents, including certain states, energy companies and industry groups, sued to challenge the plan's validity. On Feb. 9, 2016, the U.S. Supreme Court voted 5-4 to postpone implementation of the CPP during the pending litigation. The Trump administration repealed the CPP on April 3, 2017. Then, in 2019, after nearly four years of litigation, the D.C. Circuit dismissed the Clean Power Plan challengers' lawsuit as moot based on the finalization of ACE. Doing so ousted the CPP, leaving ACE as the undisputed "greenhouse gas champ," but not for long.
On Jan. 19, 2021, the D.C. Circuit vacated ACE and remanded the rule to EPA, finding that the Trump administration's interpretation of its authority to regulate air emissions was too narrow. Notably, the D.C. Circuit did not expressly reinstate the CPP, which created additional confusion over states' roles in setting greenhouse gas standards.
Who will set CO2 reduction standards?
The CPP and ACE represent fundamentally different approaches to regulating greenhouse gas emissions. The CPP sought an aggressive move away from coal-fired power generation and took a heavier-handed "cooperative federalism" approach by setting state-specific emission reduction standards to catalyze greater reliance on renewable energy sources. It: (a) created a best system of emission reduction (BSER) standard based on "building blocks" that prioritized renewable energy; (b) set source-category-specific CO2 performance rates; and (c) set ambitious, EPA-mandated, statewide CO2 emission guidelines. Under this scheme, the CPP called for more comprehensive CO2 emissions reductions by coupling technology-based and state-specific reduction goals.
By contrast, ACE allowed states to set their own emissions standards (using federal guidelines) and focused on increasing the efficiency of existing coal-fired power plants. ACE's approach relied on implementing the following three changes: (a) establishment of a revised BSER determination based solely on heat rate improvements (HRIs) for individual electric utility steam generating units (EGUs); (b) reinforcement of states' autonomy to create and enforce emissions standards; and (c) preclusion of New Source Review requirements for certain HRI improvements.
With neither the CPP nor ACE in place, states were left to "fill the gap" in the absence of a federal climate change policy. Fortunately, EPA is keen on embracing the "clean slate" left by the D.C. Circuit's rulings.
Starting from scratch
EPA's acting assistant administrator, Joseph Goffman, issued a memorandum on Feb. 12 to help clarify ambiguity in the D.C. Circuit's ruling regarding states' obligations under ACE or the CPP. The memo states that reviving the CPP "would not make sense." He also outlined EPA's view that the D.C. Circuit's ruling does not require states to comply with the CPP (i.e., submitting state plans under Clean Air Act § 111(d)) or ACE (i.e., submittal of state plans by July 8, 2022). In other words, EPA acknowledged there are no current Clean Air Act §111(d) regulations in place for greenhouse gas emissions from EGUs.
The memo's tone gels with EPA administrator nominee Michael Regan's testimony before the Senate Environment and Public Works Committee. Specifically, Regan believes the absence of a greenhouse gas emissions standard "presents a significant opportunity for the [EPA] to take a clean slate" on improvements beyond ACE or the CPP.
Environmental justice
Under the Trump administration, the Office of Environmental Justice was moved from the Office of Enforcement of Compliance Assurance to the Office of Policy within the administrator's office. Critics claimed this reorganization deflated environmental justice policy, while the Trump administration defended it as "elevating" the program across all EPA activities. Regardless, further restructuring may now be on the horizon.
The Biden-Harris administration's agenda emphasizes environmental justice and seeks to put teeth on an amorphous policy goal. Biden has proposed creating an Environmental and Climate Justice Division (the "Division") within the Department of Justice. The division's mandate would include implementing Sen. Cory Booker's Environmental Justice Act of 2019, increasing regulatory enforcement, supporting climate-change-based citizens' suits, targeting "legacy pollution," and working closely with EPA's Office of Civil Rights.
Biden has also promised to upgrade EPA's environmental justice screening tool created under President Barack Obama's administration, potentially resulting in a "data-driven Climate and Economic Justice Screening tool" to identify communities most vulnerable to the threat and impact of climate change, economic disparity, racial inequality and environmental pollution.
Familiar faces
McCabe's return to EPA is a significant indicator of the Biden-Harris administration's goal to re-align the United States' climate change efforts with global trends, including the Paris Agreement. McCabe will be accompanied by a host of additional Biden-Harris appointees who have been tapped to address climate change, promote environmental justice and create clean-energy jobs. Among the long list of notable appointees is Gina McCarthy, who will serve as the White House national climate adviser. McCarthy was EPA's chief administrator under Obama. She has since served as the president of the Natural Resources Defense Council and led numerous efforts promoting energy efficiency and protection of endangered species.
Additional regulators with notable Hoosier ties include Professor Carlton Waterhouse, who will serve as deputy assistant administrator for land and emergency management. Waterhouse's regulatory resume is of considerable repute, having worked in the EPA's Office of General Counsel and Office of Regional Counsel. He also leveraged his real-world administrative law perspective and legal mind when he was the director of Environmental, Energy and Natural Resources program at Indiana University Robert H. McKinney School of Law.
Aiming for zero
The Biden-Harris administration has set an ambitious environmental agenda and drafted a cadre of experienced regulators such as Michael Regan and Janet McCabe to lead the charge. This new agenda includes helping the United States achieve "net zero" emissions no later than 2050, which aligns with the European Union's 2050 roadmap to implement the intent of the Paris Agreement. Domestic efforts to attain net zero emissions include EPA's finalization of first standards regulating greenhouse gas emissions from airplanes, which would align the U.S. with international standards, including those set by the United Nations International Civil Aviation Organization. According to Regan, EPA will proceed with urgency to implement these goals.
Unlike the prior administration, which left open many key appointments, Biden is expected to move quickly to staff up the EPA. Appointees like McCabe are well-versed in navigating the complex rulemaking process that stymied many Trump-era policies. So expect EPA to move quickly on these initiatives.•
• Max Kelln is a partner and Julian Harrell is an associate in the environment and energy practice at Faegre Drinker Biddle & Reath LLP. Opinions expressed are those of the authors.
Please enable JavaScript to view this content.