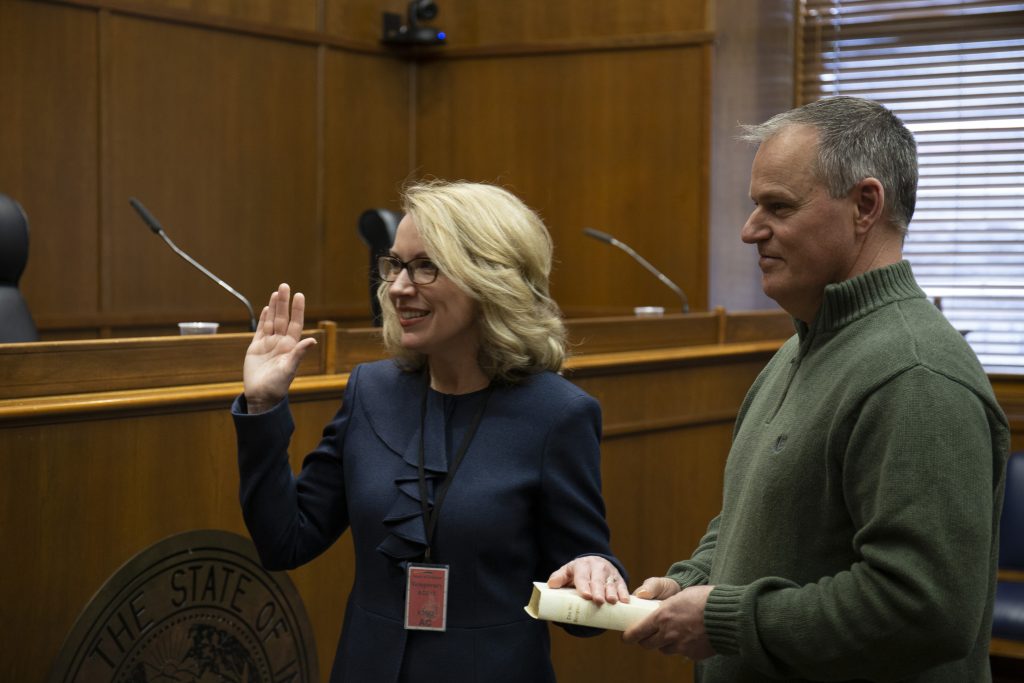 The Court of Appeals of Indiana will host a robing ceremony next week for Judge Dana J. Kenworthy, who joined the court in January.
The ceremony will begin at 2 p.m. Wednesday in the Indiana Supreme Court's courtroom on the third floor of the Indiana Statehouse. A live webcast of the ceremony will be available for the public.
Kenworthy was sworn in as a Court of Appeals judge on Jan. 18 and has been serving in the role since that date. With Kenworthy's appointment, the court now has its first-ever female majority, with eight female judges and seven males.
Gov. Eric Holcomb named Kenworthy to the Court of Appeals in December to succeed now-Justice Derek R. Molter, who was appointed to the Indiana Supreme Court in June 2022 and sworn in on Sept. 1.
Kenworthy's robing ceremony will include remarks from Indiana Chief Justice Loretta Rush; Court of Appeals Chief Judge Robert Altice; Holcomb's general counsel, Joe Heerens; and James Luttrull Jr., the former Grant County prosecutor and current director of institutional response for Virginia-based organization Godly Response to Abuse in the Christian Environment, or GRACE.
Rush will administer the oath to Kenworthy, and Kenworthy's mother and husband will assist in the ceremonial robing.
Please enable JavaScript to view this content.