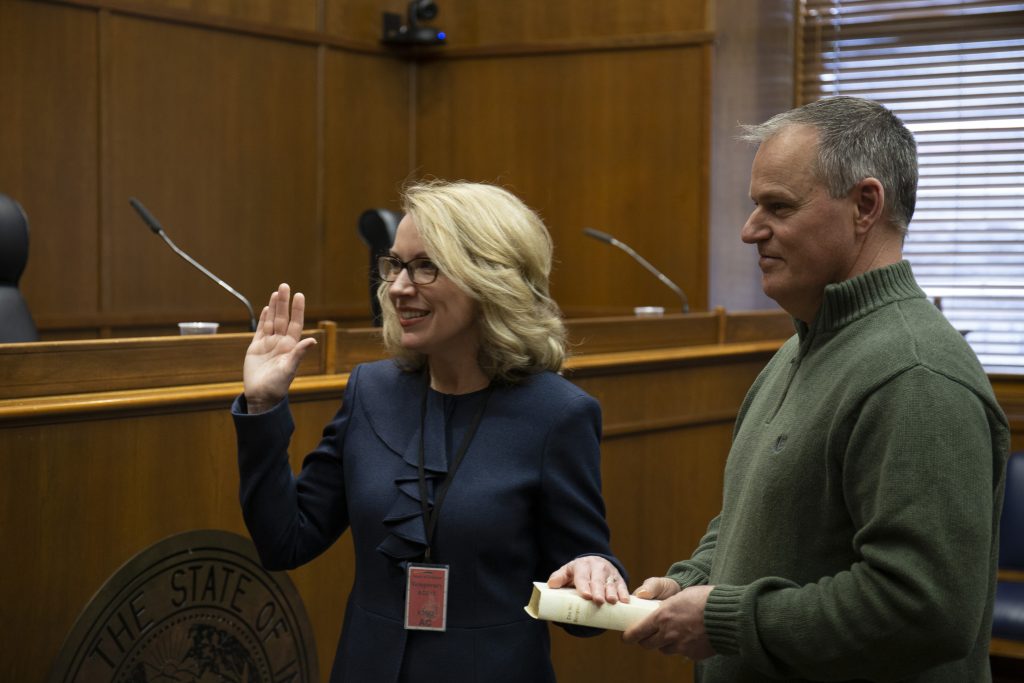 Court of Appeals of Indiana Judge Dana Kenworthy has officially joined the court's bench.
Kenworthy, formerly of Grant Superior Court 2, was sworn in during a private ceremony Wednesday morning, with Judge Margret Robb administering the oath and Kenworthy's husband, Alex, holding the Bible that she placed her hand on. Several other Court of Appeals judges attended the ceremony in the COA courtroom on the fourth floor of the Indiana Statehouse.
Kenworthy is filling the seat that now-Indiana Supreme Court Justice Derek Molter left in September. She was appointed to the COA by Gov. Eric Holcomb in December after being one 12 Indiana lawyers and judges who applied for the position. 
Kenworthy first applied for the Indiana Supreme Court position that opened up last year when Justice Steven David retired. Molter was appointed to that position on the bench, opening up his seat on the COA.
Story continues below.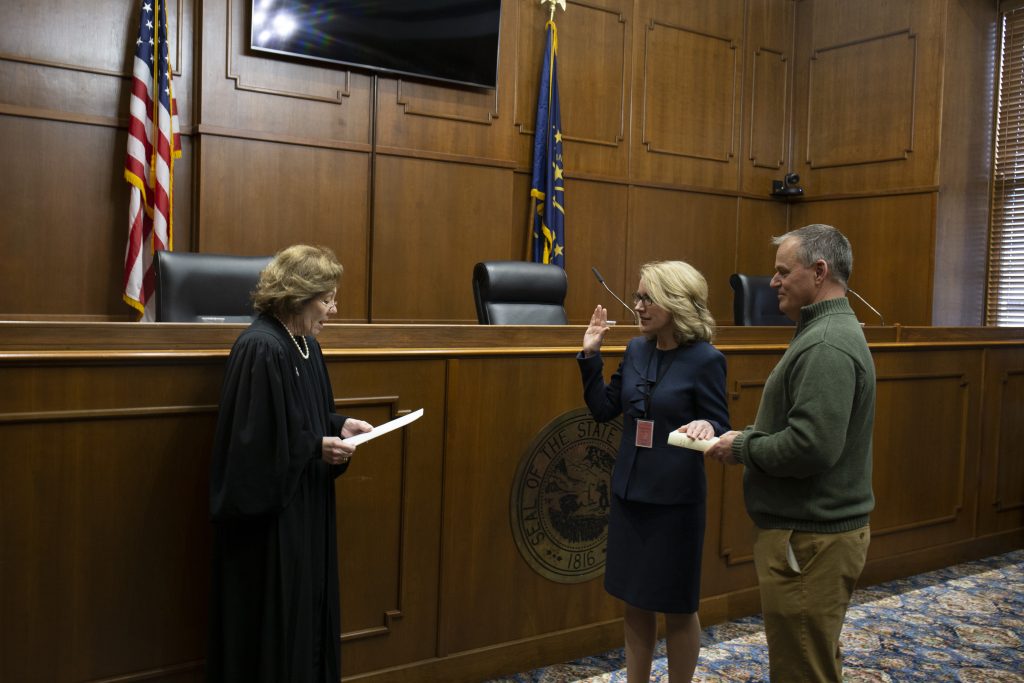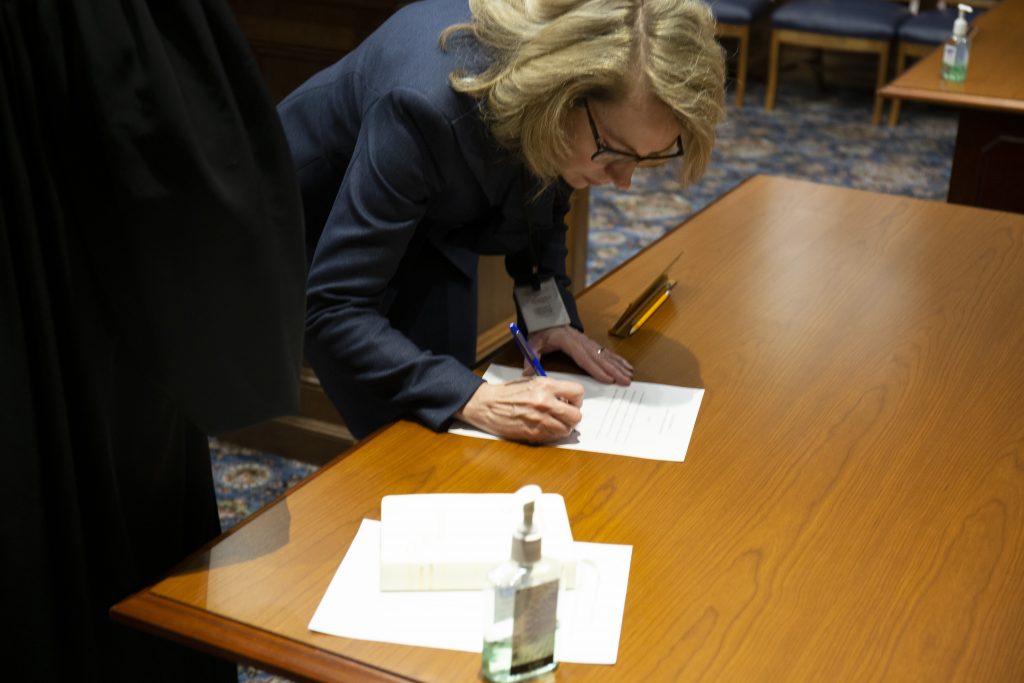 Kenworthy's appointment to the COA is historic, as it gives the appellate court its first female judge majority in its history. Also, Robb was the court's first female chief judge, which is partly why Kenworthy asked her to administer the oath.
Learn more about Kenworthy's ascent to the Court of Appeals bench in the Jan. 18 issue of Indiana Lawyer. 
Please enable JavaScript to view this content.