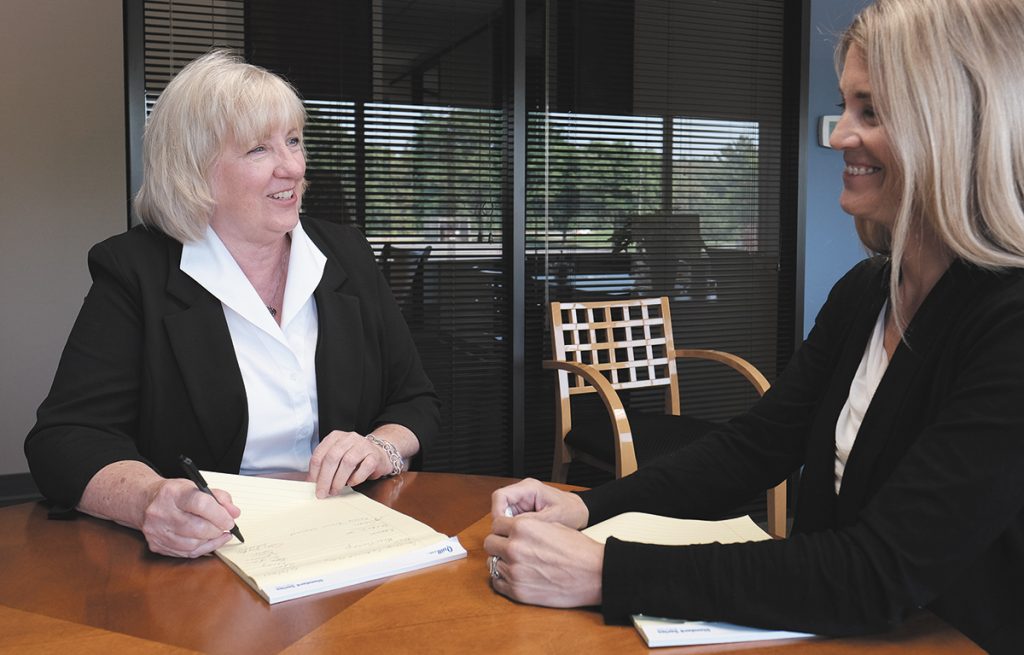 For every piece of bad news, there's likely a child directly impacted.
"I always tell people when I talk to them about child advocacy, what you're watching on the news about the adults or this happening or that, there's always children in the background," said Lindsay Scott, president and CEO of Kids' Voice. "When there's a homicide, when there's a domestic violence dispute or there's a fire in a home … think about the children that were living in that home, connected to that family, witnessed that event."
Stories of nagging unemployment, rising evictions, increasing crime rates, natural disasters, personal tragedies and the resurgent COVID-19 pandemic are all creating more trauma for toddlers, youths and teenagers. And, Scott noted, those in the child welfare field are bracing for a rise in reports of abuse and neglect as schools reopen and more adults see the children.
Just as more children could be designated as children in need of services or be the subject of a termination of parental rights case, the fallout is continuing from Indianapolis' decision to switch providers of CASA and guardian ad litem services.
The city pulled the contract from Child Advocates which has trained and overseen the court appointed special advocates and GAL programs in the Marion juvenile courts since 1982, and entered into a multiyear agreement with Kids' Voice in May.
Child Advocates remains perplexed at the turn of events, according to CEO Cynthia Booth. It has been publicizing an independent audit of its accounting practices and has been trying to reopen talks with the city and the courts. Booth said her agency is also focusing on the other programs it offers and is looking for new opportunities to help children even while the loss of the contract still stings.
"For me the question to (the city) always was, what was in the best interest of the children when the contract was shifted?" Booth said. "We were never given any indication that our service to the court was anything but excellent, so I think that's an important question to ask."
Meanwhile, Kids' Voice has been expanding its roster of attorneys, staff and volunteers. Scott said her nonprofit has worked to make a smooth transition of the programs and ensure the children are being served.
"We weren't part of any of those discussion with regard to the contract. The city came to us and asked us if we would be willing to take on the contract," Scott said. "… We knew how much work it would be, but we felt like we were committed to that mission and that we were committed to doing the work if that's what needed to be done for the kids."
Moving forward
Since signing the contract, Kids' Voice has grown its employment base from 25 to 95, according to Scott. About 50% of those new workers, primarily attorneys, came from Child Advocates. Also, more than 250 volunteers transferred over as well so that 86% of the children being served retained their same guardians ad litem while some of the remaining 14% kept their same CASA volunteer.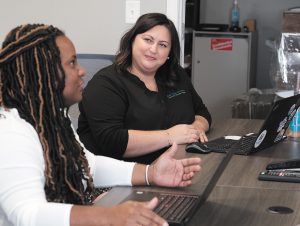 Scott maintained Kids' Voice was not completely unprepared to take over the programs. Already the organization has provided guardians ad litem for divorce, paternity, guardianship and adoption cases in the Marion County family courts. That work, she said, is similar to all that is involved in running the CASA and GAL services for CHINS and TPR cases because the children are all experiencing trauma.
"The CASA program was an enhancement to what we were already doing. It was adding to the services that Kids' Voice is already providing," Scott said, noting the other programs and services that have been part of the agency are still being offered. "And I think that is important for us, because … already we're serving thousands of people every year with our current programs, and we didn't want (anyone) to think that that was going away."
During its years of operating the GAL and CASA programs, Child Advocates developed new initiatives to improve the service. The agency developed a mediation program when judges saw that mediating could enable certain cases to be resolved quicker. In addition in 2010, the organization developed the interrupting racism program which seeks to make child welfare professionals aware of how implicit bias could be affecting their decision making.
Those programs are continuing, Booth said. But Child Advocates has seen its workforce drop to 35 and is still trying to get answers about the contract. The agency has been sharing the results of a forensic audit by CliftonLarsenAllen which, Child Advocates says, confirms it was in full compliance with the GAL/CASA services contract.
Paul Jefferson, an attorney at McNeely Law who represents Child Advocates, has been contacting the city and the Marion County Courts to present the financial audit, which he said eliminates the financial concerns the city had. Also, he is trying to get an explanation as to why the contract was switched.
When asked if Child Advocates is considering pursuing legal action, he said more information was needed before he could advise the agency on that matter.
"My hope is that (the city will) do what's best for kids, and we think that's involving us," Jefferson said. "Now, if they choose not to do that, we'll have to talk about what that means. But I don't want to leave the specter of litigation clouding over these discussions because I don't think that's the appropriate thing."
Helping the children
Marion Superior Judge Marshelle Broadwell said she sees from the bench how children can be traumatized by the pressures and conflicts in the community and the family. Consequently, she said she wanted to make sure changing from Child Advocates to Kids' Voice did not interrupt services or create more stress for CHINS and TPR children.
The transition was smooth, with the children in her court all keeping their same guardians ad litem and not seeming to notice any kind of change going on behind the scenes, Broadwell said. That was important because of the critical role the GALs have in their lives.
"So imagine yourself, you're in a situation you're a kid — kids don't feel that they have much voice — and you've been shoved in this situation because of the traumatic issue with your parents," she said. "… You may not understand what's going on but now you've got all these people in your lives. The guardian ad litem is someone who could talk to you and explain to you what's going on and that can be a voice for you. So it's empowering for children, too."
However, Child Advocates pointed out that disruptions could still happen because Kids' Voice does not have state certification for the GAL and CASA programs. The lack of certification is "alarming," Child Advocates said, and is preventing the city from getting its full reimbursement from the state for the GAL and CASA costs.
According to Scott, Kids' Voice has turned in everything required for state certification, and its application is pending at the Indiana State Office of GAL/CASA. Also, its national GAL/CASA certification is in the final stage.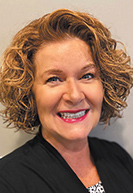 Coleen Connor, chair of the Certification Standards and Best Practices Committee at the Indiana GAL/CASA Advisory Commission, said getting certified is a very involved process.
The organization must have strong leaders who have a clear understanding of the mission and must know the standards and best practices, she said. An important duty of any GAL or CASA program is training volunteers. Many good-hearted individuals may want to help children, but it is hard, at times emotionally draining, work. Agencies overseeing GAL and CASA volunteers must ensure the individuals are well-trained or the children could be a risk of being further traumatized, she said.
"I mean, the needs and the challenges that we deal with today are different than we dealt with 10 years ago," Connor said. "And I think it's the responsibility of that director of that program to ensure that they are staying abreast of what is going on, that they know their community, they know the issues that are their prominent issues in their community. … I think you have to be nimble, you have to be able to change and meet those needs."•
Please enable JavaScript to view this content.