In the panic that came with the COVID-19 pandemic, corporate legal departments went looking for their contracts to figure out which provisions were binding and which were eliminated under the "Act of God" clause.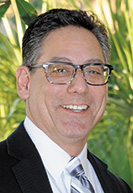 That scramble accelerated the growing trend of in-house attorneys adopting and using technology geared toward the legal industry.
As Mark Yacano, a managing director at Major Lindsey & Africa, explained, many legal departments were pulling contracts to find the force majeure clauses and lease conditions, but they did not have the contract management systems to enable attorneys to understand what was in the documents. The contracts were in different places and not in a format that could interact with artificial intelligence or analyze
certain types of metadata.
"There was no single source of truth," Yacano said. "They were all over the virtual file cabinet, email inboxes, shared drives, SharePoint sites, you name it. Also, they were not imaged in a way that rendered them searchable."
Yacano described the coronavirus public health emergency as the last turn of the telescope knob that brought the situation into sharp focus. Corporate legal offices had been implementing more technology, but the pandemic made clear the need to update further. Even an economic downturn will likely not slow the investment in systems, processes and tools that make attorneys
more efficient.
In-house legal offices have the reputation of being reluctant to embrace the cutting-edge technology that can automate some of the work or manage the processes, consultants say. But a few years prior to the pandemic, companies began funneling more money to their corporate attorneys and pushing them to operate more efficiently, so legal departments started investing in more software.
The trend of implementing more technology is expected to continue.
Global management consulting company Gartner anticipates the adoption of tech innovations will bring transformational changes to in-house law offices. In February, Gartner predicted legal departments will increase spending on legal technology threefold by 2025, and will have automated 50% of legal work related to major corporate transactions
by 2024.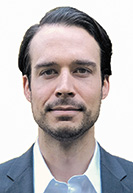 To utilize these new systems and platforms, legal departments are hiring experts and professionals who do not have a J.D. degree. Gartner is anticipating that within the next two years, 20% of the generalist in-house lawyers will have been replaced by nonlawyers.
Zack Hutto, director of advisory in Gartner's Legal and Compliance Practice, jokingly said he has not seen any evidence that "law bots" will take attorneys' jobs. But, he said, "sophisticated technologies" are requiring legal departments to bring on individuals with expertise in areas like process and data analytics. Also, in-house leaders are shifting some of the "quasi-legal work" to nonlawyers.
"Most corporate law departments," Hutto said, "have come to the decision that, 'No, we don't necessarily need a lawyer in every circumstance if we have trained, trusted individuals who can effectively make that informed decision and judgment based on the guidance that a lawyer has documented internally.'"
Tech's capabilities
The technology is helping legal departments enhance the way they work and increase the efficiency of their entire team. Hutto said that is especially important because demand has reached "high-water mark after high-water mark" and does not appear likely to dissipate any time soon.
One of the "most transformative trends" Hutto is seeing is the use of software that can handle intake and triage for corporate attorneys. The technology creates a kind of virtual front door through which requests for legal assistance are made, then marshalled to the right resource.
Consequently, in-house lawyers are not interrupted or drawn off task by business clients calling, emailing or sending Slack messages.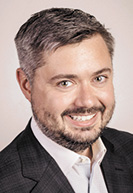 "The technology has a huge role to play in helping manage the demand coming into the department," Hutto said. "In some cases, reducing demand, if we can address those needs, through very simple self-service tools, policy documentation, FAQs, decision trees, what have you … those intake and triage tools can help redirect some of that demand."
Ray Biederman, co-founder and CEO of Proteus Discovery Group in Indianapolis, maintained that even as the capabilities of artificial intelligence tools become more refined, the critical thinking skills that attorneys supply cannot be replicated by technology.
In the area of document review, the advances in AI have moved well past a keyword search.
Biederman gave the example of technology being able to do a "sentiment analysis." The software reads the subjective information behind the document and, for instance, can identify that the person who wrote the email might have been angry.
Other technology is able to search documents with photos or drawings. Biederman explained the attorney can type in the word for the object and the program will pull the correct pictures.
These abilities help narrow the document pool so the attorney is able to do better work.
"This isn't necessarily going to be the be-all-and-end-all because attorney judgment is still going to be at the core of it," Biederman said. "But it's going to help reduce costs because we'll be able to do this analysis on the front end and review potentially a smaller, more focused, more responsive group of documents."
Operational infrastructure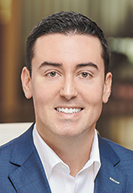 A 2022 survey by the Association of Corporate Counsel found 43% of chief legal officers anticipate implementing new technology solutions in their legal departments this year. Seven in 10 survey respondents indicated they intended to invest in contract management technology, while at least 1 in 4 stated they are looking to upgrade their departments' document management system, workflow tools, collaboration and knowledge management tools, and matter management technology.
Blake Garcia, senior director of business intelligence at ACC, said in an email to Indiana Lawyer that even as legal departments invest in new tools, "one of the biggest challenges" is knowing how to use all the capabilities the technology offers.
"There is a lot of discussion about innovation right now, but most legal departments do not even have the basics in place," Garcia wrote. "Technology can bring enormous efficiencies and cost savings when the right technology is acquired for the right purpose, integrated correctly and utilized the right way moving forward. … Pitfalls include acquiring too many ad hoc tech solutions which do not speak to each other or become more problematic to use than they're worth. This results in overcomplexity and decreased usage."
Operational professionals who are being hired into
in-house law offices are helping smooth the transition to the ever-evolving technology. They are part of what Yacano called the "undergirding of people and technology" that is being installed in corporate legal offices, and they run the operational infrastructure that includes the software, systems and platforms.
The legal technology that companies are buying is paying for itself, Yacano said. Namely, in-house attorneys are able to do higher-level work involving complex contracts, transactions and regulatory issues while the more simplistic tasks are automated or done by nonlawyers in conjunction with automation.
"I think what's changing is that the people being hired are actually getting to do the work that they're suited for as opposed to trying to just keep up with the barrage of daily stuff …," Yacano said. "Legal departments aren't necessarily hiring lawyers based on different qualifications. They're being able to use the qualified lawyers they've hired in the right way if they have the proper balance of technology, automation and they've built out a good legal operations department and have a good nonlawyer legal professional staff."•
Please enable JavaScript to view this content.