A longtime Indianapolis attorney and public servant whose career included stints as a federal prosecutor as well as leading the state agency that awarded Indiana's first riverboat gambling licenses has died. John "Jack" James Thar, 71, died Jan. 8, surrounded by loved ones after a battle with heart disease.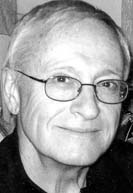 "His family remembers him as an animal-loving, headstrong, intelligent, dedicated, and gracious man," according to his obituary.
A Chicago native who became an attorney after earning his JD, magna cum laude, from the Indiana University Robert H. McKinney School of Law in Indianapolis, Thar began his career in 1975 with the predecessor firm to Lewis Wagner LLP, Lewis, Bowman, St. Clair & Wagner. He began his long career in public service in 1978, joining the criminal investigation division of the U.S. Attorney's Office for the Southern District of Indiana.
Thar rose through the ranks of the federal prosecutor's office, becoming an assistant U.S. attorney in 1986. He was appointed as interim U.S attorney in 1993 by Attorney General Janet Reno, but later that year, Gov. Evan Bayh called on Thar to serve as the first executive director of the Indiana Gaming Commission, which licensed the state's first riverboat casinos and regulated the state's fledgling gaming industry. He served in that position nearly a decade before returning to private practice with Ice Miller LLP, from 2002 to 2013. He concluded his career in private practice with Katzman & Katzman in Indianapolis.
In recognition of his public service, Thar was recognized as a Sagamore of the Wabash by both Governors Frank O'Bannon and Evan Bayh, as well as a Kentucky Colonel by Governor Paul E. Patton. In his passing, he received the Gift of Life Donor award for his organ donations.
A celebration of life will be held at 4 p.m. Saturday at Flanner Buchanan-Memorial Park, 9350 E. Washington St., Indianapolis. A gathering after the service to share food, a toast and memories of Jack starts at 6:30 and will take place at the Knights of Columbus, 1305 N. Delaware St., Indianapolis.
Donations can be made in Thar's memory to the American Heart Association or the Humane Societies of Marion or Hamilton County.
Please enable JavaScript to view this content.