With offices reopening and employees relearning how to conduct themselves in a professional workspace, in-house attorneys and human resources leaders are not expecting the transition to a pre-pandemic normal to be easy.
Decision-makers anticpate a rise in administrative claims and lawsuits related to labor and employment matters over the next year. The unrest is thought to be caused by two things happening at the same time: new regulations and enhanced enforcement from the Biden administration, and the many issues still cropping up related to COVID-19.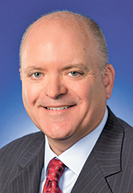 "(Labor and employment issues) are going to be a larger percentage of legal department work than it has been in the past because of all these changes," said Charles Baldwin, shareholder in the Indianapolis office of Ogletree Deakins Nash Smoak & Stewart P.C. "… Now as the labor and employment regulatory structure becomes more complex, you're going to think that they're going to need more resources in human resources and more resources in the law department."
The insight into what senior legal and HR professionals are expecting in the next 12 months is coming from a survey conducted this spring by Ogletree Deakins. Entitled "Strategies, Tactics, and Benchmarks for the Return-to-Work World: Ogletree's Survey of Top Decision-Makers," the report outlines the factors that companies see as driving change in their workplaces along with the issues that are posing the biggest risks.
This is the first such survey Ogletree Deakins has done, and the firm hopes to release similar surveys on a yearly basis. The 2021 survey was developed in collaboration with the BTI Consulting Group.
"We thought that now coming out of the pandemic was a good time to check in with these decision-makers to see what they're experiencing, they're seeing and how they're responding to some of the challenges," said James McGrew, chief client services officer at Ogletree Deakins. "… At this time employers are experiencing some unprecedented challenges and issues, we thought it would be a good time to check in."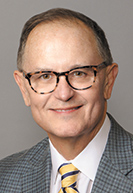 Nearly half of the companies surveyed expect a "significant increase" in claims and legal actions related to labor and employment matters over the next 12 months. They are anticipating as much as 33% of the complaints will come from general wage and hour disputes while 12.5% will arise from discrimination claims.
Looking ahead to the next 24 months, 22% of the survey respondents believe issues related to working from home or returning to work will fuel the "next wave" of discord. Another 18.2% and 15.2% believe COVID-19-related liability and union organization, respectively, will be the dominate issues.
Also, McGrew, who has worked as in-house legal counsel and director of human resources, was struck that 85.1% of the respondents said they were optimistic about their company's future.
"Obviously the last year or so has been really challenging for employers," he said. "I think it's not unexpected, but it's clear that the pandemic made the roles of these key decision-makers more intellectually challenging, more important and more visible."
More work coming
COVID-19 is believed to be the biggest source of the coming tensions and turbulence, according to Baldwin. Namely, some employees are resisting calls to return to the office and are refusing to be vaccinated.
The survey showed respondents are split, with 41.3% agreeing their staff is more productive working from home while 43.3% are neutral on the issue and 15.4% disagree. Likewise, just over 80% of the respondents surveyed said their companies are encouraging but not requiring employees to be vaccinated, and only 1.4% are mandating vaccination.
Baldwin said employees who do not want to go back to the workplace can make legal arguments and demand accommodations under federal statutes like the Americans with Disabilities Act and the National Labor Relations Act as well as the guidance from the Occupational Safety and Health Administration.
Also, workers are raising religious and medical objections to the vaccines and even to some of the requirements placed on the unvaccinated, like wearing masks and being regularly tested. Employers are limited in how they can respond to these employees in part because the vaccines have been approved on an emergency basis, but Baldwin said companies might be able to do more once the final approval is given.
"All of these legal issues, some of which are novel and new, particularly when it comes to COVID and vaccinations — that, I think, is what's really driving the opinion there's going to be a significant increase in matters" for the legal and HR teams, Baldwin said.
Indiana employers are grappling with return-to-work issues, according to Mike Ripley, vice president of health care policy and employment law at the Indiana Chamber of Commerce.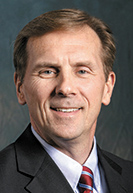 Companies see a benefit to having employees in one place where they can both work and socialize, Ripley said, but they are concerned about potential liability claims arising from the pandemic that workers could make as, for example, offices reopen.
The Indiana Chamber was part of the effort that helped the Legislature craft Senate Enrolled Act 1 during the 2021 session, providing companies with civil immunity related to COVID-19. Ripley said the law provides a better economy for all Hoosiers because businesses in the state can focus on their work rather than worrying about being sued for doing what they think is right. The bill covers employers so long as their actions do not constitute gross negligence or willful or wanton misconduct.
"We put a lot of effort into the bill during the session, trying to get it right so it would provide employers with protection," Ripley said. "I think we have a pretty good statute."
In addition to the uncertainties of the coronavirus, employers are preparing for compliance headaches that will result from the increase in regulations that federal agencies are issuing, Baldwin said. Businesses are tracking a rise in the number of investigators being hired by entities like the Justice and Labor departments along with the Equal Employment Opportunity Commission.
Political changes and regulatory overreach were cited by 17.6% of survey respondents as underrated risks. Baldwin sees those as valid concerns, especially because, historically, employers have made missteps as they try to understand and abide by new rules.
"We're going to see pickup as people try and be compliant with new laws and regulations," Baldwin said. "… Getting people to change is hard, so there's just a lot of opportunities for those sorts of speedbumps that will result in administrative matters or lawsuits being filed."•
Please enable JavaScript to view this content.