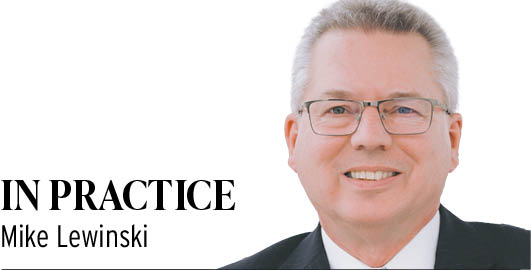 Mediation disputes come in all shapes, sizes and subjects. While it is important to understand the nature and background of the dispute, it may be more important for a mediator to understand what drives the decision-making process of the parties. What motivates a party in a personal injury dispute or a partition action can be very different than what motivates a party in a business dispute.
In a mediation involving businesspeople, not only should a mediator try to understand what informs the decision of the parties, but a mediator should understand that the parties themselves may not be focused on those motivations. For some businesspeople, the approach to resolution is calculated. Those businesspeople are seemingly clear on what will be a good business decision and what would be a bad decision. They may not be right, but they are confident. For others, the approach is more intuitive. They may not be able to specifically identify their considerations, but they have a "gut" feeling of what makes sense for their business.
Of course, in most cases, the typical businessperson does not want to be involved in litigation — or in mediation. They view it as a waste of precious resources, namely their time (and money) and the time of their employees. In teaching legal environment at Butler University's Lacy School of Business, I tell my students that businesspeople typically want to spend their resources on making a product or providing a service to customers — not on paying litigation fees. I share the experience I have had with many business clients who, at the end of our engagement, thank me for the outcome we were able to obtain, tell me they enjoyed working with me, but also make it clear that they hope they never have to work with me in a professional capacity again! I get it. A successful mediator will, too.
So what factors do businesspeople consider when making a decision? The best business decision is one that is free from bias — both explicit and implicit. The best business decision is one that is made with the most thorough knowledge of facts possible. And the best business decision is one that is considered through different lenses or perspectives.
In considering whether to take an action, the prudent businessperson considers such questions as: Is the contemplated action legal? Is the contemplated action one that will lead to a good financial result? Is the contemplated action ethical? How will the contemplated action impact the business's stakeholders? Will the contemplated action have any adverse public relations impacts?
It is in considering each of those questions that a businessperson makes a decision that is in the best interests of the business. Looking at the issue from just one of those perspectives would lead to a less than complete consideration of the consequences of the decision and could well lead to a decision that, for example, was legal but not ethical; was legal and ethical but not financially beneficial; or was financially beneficial in the short term but a public relations disaster waiting to happen.
Drilling down further, in considering whether a contemplated action is ethical, a prudent businessperson would ask such questions as: Will the contemplated action result in the greatest benefit for the individuals impacted by the decision? Will the contemplated action take into account the rights of individuals impacted by the decision? Is the contemplated action fair? Does the contemplated action take into consideration the impact on business relationships? Is the contemplated action consistent with the culture and virtues the company has identified for itself? Again, only considering one of those questions — only looking at the contemplated action through a single perspective — can lead to a decision that is not a good decision for the company.
A party in the middle of a dispute is often convinced that the party's position is undeniably right, and the party's opponent's position is undeniably wrong. Of course, it is never that simple. If it were, the matter would not be in litigation.
In working to resolve a business dispute, a mediator can be effective by focusing their questions on the various motivations that drive a good business decision and on the various motivations that drive an ethical business decision. For example, while a particular outcome might be advantageous to shareholders, would it have a negative impact on employees, on suppliers or on a small but important customer base? Would the benefits and burdens of the contemplated outcome be equally disbursed — would the result be fair? Does the contemplated result make the business the type of business that it holds itself out to be?
By considering different perspectives, the businessperson can be encouraged to consider not only the probability that litigation could be successful — but also that litigation could be unsuccessful. If the mediator can encourage a party to consider that a judge or jury could view the dispute from the other party's perspective, then the party can more realistically assess the risks involved in the dispute. The mediator's voice is not so much a directive to consider other options, but instead is an invitation to consider that others may view the dispute through a different lens or from a different perspective.
And it should not be forgotten that it is in mediation — and not trial — where the parties have control over their own destiny. Despite the best efforts of their counsel, it will be difficult for a judge or jury to be as engaged in the dispute as the parties are. Through mediation, the parties can shape an outcome that they could never get from a judge or jury. Though they may not get to a "win-win" scenario, they are likely to come closer to that result in a mediation than they are in trial.
An effective mediator in a business mediation is a mediator who understands how businesspeople think, who understands what informs their decisions and who understands what motivates them to try to reach a negotiated settlement. Perhaps more importantly, an effective mediator is one who can use that knowledge to help focus the decision-making process of the businessperson. Using the above concepts and perspectives to frame the discussion will enable a mediator to be more likely to achieve a successful resolution to a business dispute.•
__________
Mike Lewinski is a partner at Lewis Wagner LLP, a lecturer at Butler University's Lacy School of Business and the pre-law adviser for Butler University. Opinions expressed are those of the author.
Please enable JavaScript to view this content.