Hoosier businesses and individuals concerned about being sued for COVID-19 liability could be safeguarded if a bill that would provide them liability protections is enacted into law.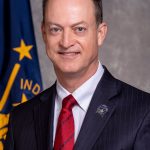 Authored by Indiana State Sen. Mark Messmer, R-Jasper, Senate Bill 1 would provide employers and individuals with immunity from civil liability for damages if someone is exposed to COVID-19 on their property or during an activity they organized, unless the employer or individual's actions constitute gross negligence or willful misconduct.
In December, Gov. Eric Holcomb announced that passing a bill providing such immunity is one of his priorities for the 2021 legislative session. Indiana lawmakers returned to the Statehouse on Monday following a ceremonial start on Nov. 17 during Organization Day.
Coronavirus immunity legislation has been drafted over the past several months by state lawmakers as efforts in Congress to pass federal legislation have dragged. The push stems from Hoosier business leaders across a spectrum of industries seeking protections from potential liability suits.
Labor groups, however, have spoken out against such legislation, saying it could give employers a free pass to not properly protect workers from COVID exposure.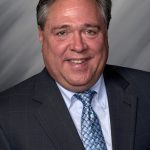 Similar to SB 1, House Bill 1002 authored by Rep. Jerry Torr, R-Carmel, would protect health care providers from professional discipline for certain acts or omissions related to the provision of health care services during a state disaster emergency, unless the health care worker's action, omission, decision or compliance constitutes gross negligence or willful misconduct.
Although there are currently no business liability lawsuits confirmed in Indiana, Messmer said his bill would act as a precautionary measure, ensuring no Hoosier businesses are overwhelmed and forced to cease operations by such an accusation.
"Many Hoosier businesses, especially small businesses, are already struggling because of the COVID-19 pandemic, and these costly accusations could very well put a reputable company out of business," the senator said in a statement. "I don't anticipate a large number of cases like this, but it's important we prepare and protect factories, local shops, restaurants, houses of worship and other organizations so Hoosiers can maintain their jobs and our economy can continue to recover."
Please enable JavaScript to view this content.