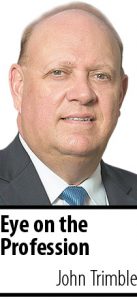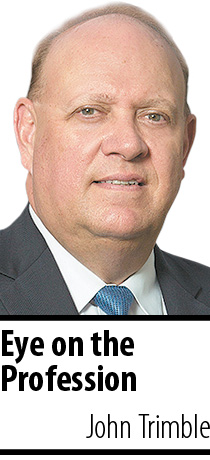 As 2021 draws to a close, lawyers and law firm managers everywhere are planning for the year ahead. Smart firms are preparing budgets and income projections for 2022, and they are assessing their client relationships in the hopes of maintaining those relationships next year. They are also creating marketing and client development strategies that will assure them of attaining the revenue they have projected in their budgets.
Law firm management experts will tell you that 80% of next year's revenue will come from repeat business and referrals from existing clients and referral sources. That, of course, means you must have earned the opportunity to receive repeat business, and in this competitive legal market, repeat business should not be taken for granted. This article will offer some ideas on how to earn repeat business.
This past week in the daily e-newsletter "Attorney at Work," law firm strategist and consultant Tea Hoffmann of Law Strategy Corp offered wise advice in an article entitled, "Want Repeat Clients? Make Yourself a Favorite." Hoffmann reminded us that all consumers have their favorite products, and most of us repeatedly buy our favorite running shoes or peanut butter, and we feel security in doing so. Hoffmann posed the question, "So, if you were a product, would you be your client's favorite?" Hoffmann's reference to consumer preferences for favorites struck me as a truly practical way for lawyers and law firms to address a strategy for repeat business.
Are you your clients' favorite lawyer, and if so, what are the things that must be done to become a favorite and remain one?
At a recent panel discussion of corporate general counsel, I heard several suggestions that immediately rang true with me, namely:
Be responsive to a fault. Respond promptly to emails and texts and return phone calls. If you cannot respond promptly, have a staff member or colleague respond for you. It is a cardinal rule of law firm rainmaking that clients will not offer repeat business to unresponsive lawyers.
Communicate, communicate, communicate. Keep the client informed. Ideally, you should be informing the client of case developments before the client asks for an update.
Learn the internal deadlines, pressures and expectations that your client contact may have within the management structure of his or her company. If you can make your client contact look good to their internal business units and bosses, you are most of the way there toward being their favorite.
Avoid surprises of any kind, and that includes surprise rulings, surprise deadlines and surprise billing amounts. If a filing needs to be approved by the client before filing, then get it to the client well before the filing deadline. If you anticipate an adverse ruling, let the client know that it may be coming. If the matter at hand is going to cost more legal time than planned, discuss the work with the client before incurring the time.
Meet or exceed the deadlines that you and the client have established for getting the matter concluded. If you promised the client that something would be done by a certain date, then do it, and if you can't meet the deadline, tell the client why and let them know.
Do your best to establish a clear understanding with the client about what the cost will be for the matter at hand, and then provide timely and clearly worded billing statements on a predetermined schedule. Nothing can harm a client relationship faster than poor billing practices and billing surprises.
Rightsize the legal work for the complexity and value of the matter. If it is going to cost the client more in legal fees than the matter is worth, let the client know before you start.
Be a problem solver. Look for ways to conclude the matter more quickly and with less legal work. That means being strategic in how you handle a matter rather than handling every matter the same way in a cookie-cutter fashion.
Don't forget … clients will not send repeat business to unresponsive lawyers.
Tea Hoffmann encourages lawyers to determine their client's expectations and then exceed them. Quite often a client may not have the experience to have reasonable expectations, and that will also require you to assist them in setting expectations. She also is a believer that lawyers and law firms should be providing extras to their clients that are not billable in the form of free webinars and materials of interest to the client. Hoffmann emphasizes that law firms must set service standards for their lawyers and staff and hold people accountable for meeting them. After all, the client experience is more than just the relationship with the client's principal contact in the firm. That contact often begins with the receptionist and continues via communications with legal assistants, paralegals and associates. You do not want an unresponsive staff member to ruin the client relationship.
Hoffmann also reminds us to remember to cross-market our law firms. We need to make sure that our clients are aware of all of the varying services available from the firm. Too often you and the client focus only on the matter at hand when the client may have other legal needs that can be met.
As you plan your marketing for 2022, look first at your existing clients. How are you serving them? Are you their favorite? They may well provide 80% of your next year's revenue. If you can be your client's favorite by providing responsive and problem-solving service, then your marketing efforts and money can be reserved for the other 20% of business that must be developed each year.
#WillYouBeThere?•
• John Trimble (@indytrims) is a senior partner at the Indianapolis firm of Lewis Wagner LLP. He is a self-described bar association "junkie" who admits he spends an inordinate amount of time on law practice management, judicial independence and legal profession issues. Opinions expressed are those of the author.
Please enable JavaScript to view this content.