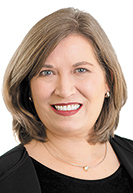 By Connie Lindman
The Lanham Trademark Act, codified at 15 U.S.C. § 1051, et seq. in 1946, is now over 73 years old. One could assume that significant issues in federal trademark law were decided long ago; yet, the Supreme Court issued two trademark decisions in 2019 that fundamentally impact trademark protection and has granted certiorari in three trademark cases for the 2019-2020 term. This article examines Supreme Court decisions affecting trademark law in 2019 and upcoming decisions.
The most newsworthy decision in 2019 by mainstream media standards was also the most predicted by trademark attorneys. In Iancu v Brunetti, 139 S. Ct. 2294, 588 U.S. ___ (2019), fashion designer Erik Brunetti sought registration of the mark FUCT for clothing but was refused by the US Trademark Office on the grounds that the mark was immoral and scandalous under Lanham Act § 2(a), despite his protestations that the mark stood for "Friends U Can't Trust." Just two years earlier, the Supreme Court found that a similar prohibition on disparaging marks violated the free speech clause of the First Amendment in allowing registration of the mark "The Slants" as a band name. Matel v. Tam, 137 S. Ct. 1744, 582 U.S. ___ (2017). In that instance, band leader Simon Tam, of Chinese descent, deliberately selected the mark to re-appropriate a slur targeting east Asians. It was natural for the court in Brunetti to extend its reasoning for disparaging marks in Tam to find the Lanham Act's prohibition on immoral and scandalous marks also violated the First Amendment right to free speech. More interestingly, while the court firmly closed the door to prohibiting registration on the grounds that a mark is disparaging or immoral, the court left open, through a plurality of opinions, a path for Congress to prohibit registration of scandalous marks applied on a viewpoint neutral basis, i.e., prohibiting the registration of vulgar, profane and obscene words and images based solely on the particular mode of expression and not on the idea conveyed. Thus, for example, the mark "FUCT Terrorists" would have to receive the same treatment as the mark "FUCT Good Samaritans." This same path to prohibiting registration of scandalous marks is potentially available for state trademark laws that are based on federal law, such as the Indiana Trademark Act, Indiana Code § 24-2.
In a less closely watched but arguably more significant decision, the Supreme Court finally addressed what the International Trademark Association (INTA) had called "the most significant unresolved legal issue in trademark licensing" – whether rejection of a trademark license agreement by a debtor in bankruptcy ends the licensee's rights to use the mark. In resolving a circuit split, the court adopted the 7th Circuit's view from Sunbeam Prods. v. Chi. Am. Man., LLC, F.3d 372 (7th Cir. 2012), and held that rejection of the license "operates not as a rescission but as a breach" such that the licensee "retains the rights it has received under the agreement." Mission Product Holdings, Inc. v. Tempnology, LLC, 139 S.Ct. 1652, 587 U.S. ___ (2019). The court acknowledged that, as a result, the debtor's estate must weigh whether to bear the burden of continuing quality control or face the prospect of losing rights in the mark from "naked licensing." As a result, trademark practi-tioners are considering how future license agreements might be crafted to avoid this dilemma. Licensors with enough market strength to dictate license terms may simply provide that the license terminates in the event of the licensor's bankruptcy. On the other hand, licensors with less market strength may consider an approach that minimizes ongoing quality control while being more palatable to the licensee than sudden termination. One such approach may be to allow the licensee to continue to sell products approved by the licensor prior to the bankruptcy without change but prohibit production of new products under the license. In the author's experience, monitoring existing products requires relatively little effort (typically involving annual review and comparison of samples sent by the licensee from recent production to samples from prior production) compared to approval of new products (typically involving multiple review and approvals starting with initial design, to pre-production samples, to production samples).
The 2019-2020 term will bring decisions in three additional trademark cases. In Romag Fasteners Inc. v. Fossil Inc., the court will address a circuit split over whether willful infringement is necessary for an award of the infringer's profits or merely a factor in such determination. In Lucky Brand Dungarees, Inc. v. Marcel Fashion Group, Inc., the court will address another circuit split over the applicability of issue preclusion to bar defenses in new litigation that could have been raised in prior litigation. Finally, and potentially of most import, in U.S. Patent and Trademark Office v. Booking.com, the court will decide whether "Booking.com," like "booking," is generic for hotel booking services and thus can never function as a mark. Or whether, as the 4th Circuit found "Booking.com" (unlike "booking") is merely descriptive of hotel booking services and thus protectable as a mark upon a showing of secondary meaning.•
• Constance Lindman – [email protected] – is an attorney with Frost Brown Todd LLC and a member of the firm's intellectual property practice group. She is an adjunct professor at Indiana University Robert H. McKinney School of Law. Opinions expressed are those of the author.
Please enable JavaScript to view this content.