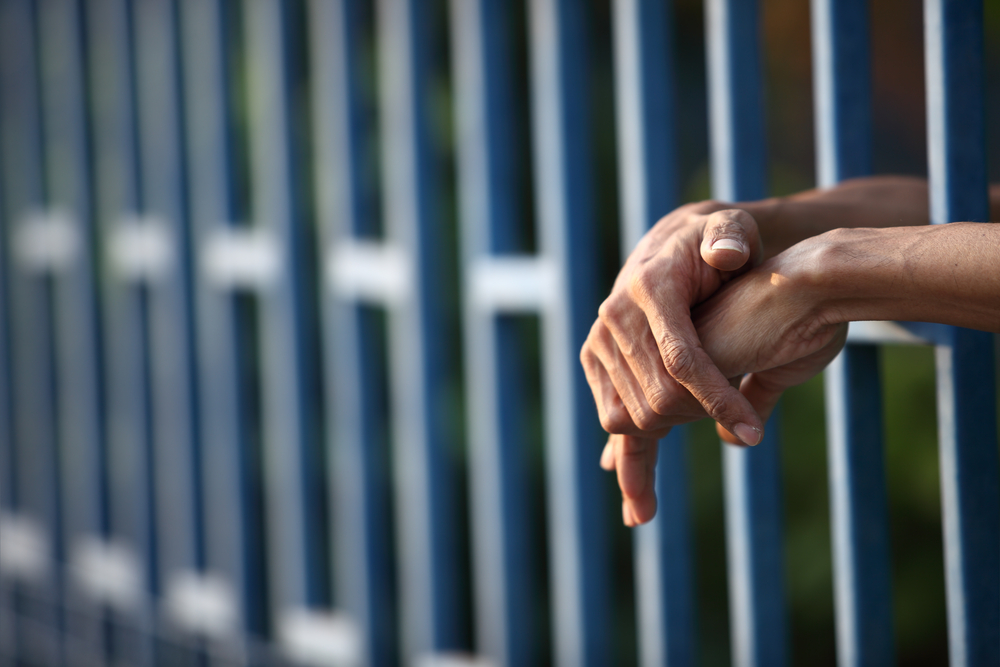 The 7th Circuit Court of Appeals is once again looking at whether Hobbs Act robbery constitutes a "violent felony." Both the district and appellate courts found that it does in the instant case under the extortion element of the Hobbs Act.
In United States of America v. Lavelle Hatley, 21-2534, police officers in Gary discovered Lavelle Hatley with a gun in his possession during a traffic stop. Hatley was subsequently charged and ultimately pleaded guilty to being a felon in possession of a firearm.
That charge alone carries a statutory maximum of 10 years. But at his sentencing hearing, the government argued that he should receive an enhanced sentence of at least 15 years under the Armed Career Criminal Act given his criminal history.
The enhanced sentenced required a showing that Hatley had at least three predicate violent felonies. His criminal record included convictions for robbery and criminal battery under state law, which both qualified as violent felonies, as well as eight separate convictions in federal court for Hobbs Act robberies.
Hatley argued that the federal robbery convictions did not count toward the enhancement. But the Indiana Northern District Court disagreed and sentenced him to 15 years.
Hatley appealed his sentence, arguing it was inappropriate.
Affirming his sentence, the appellate court revisited the issue of whether Hobbs Act robbery qualifies as a violent felony.
"Put another way, if there is any way to commit Hobbs Act robbery without also committing a 'violent felony' under (18 U.S.C.) § 924(e), there is no categorical fit — meaning Hobbs Act robbery is not a violent felony under ACCA," Judge Michael Scudder wrote. "That conclusion holds even if Hatley's actual offense conduct for any of his eight prior Hobbs Act robbery convictions involved violent force."
The 7th Circuit's analysis focused on whether the elements of Hobbs Act robbery fit within the ACCA's definition of a violent felony. There were two elements of robbery to consider — force against a person or against property — as well as the second offense included in the Hobbs Act, extortion.
While force against property does not qualify as a violent felony, Hatley was still eligible for an enhanced sentence based on extortion, the 7th Circuit ruled.
"… (T)he question we ask ourselves is whether there is a 'realistic probability' that someone could commit a Hobbs Act robbery by using force against property without also committing generic extortion," Scudder wrote. "… Hatley has not identified any examples, let alone one rising above a 'fanciful hypothetical[]. … Neither have we, after conducting our own independent review."
The 7th Circuit distinguished that decision from its previous ruling in Bridges v. United States, 991 F.3d 793 (7th Cir. 2021), which found Hobbs Act robbery was not a crime of violence within the meaning of the Sentencing Guidelines' career offender provisions.
"We have applied the exact same analytical approach here," Scudder wrote, comparing Hatley's case to Bridges. "That we have reached a different conclusion reflects only the differences in how the enumerated clause of § 924(e) and the Guidelines' career offender provision define extortion."
Hatley had argued that by using an "either/or" analysis, the district court improperly treated Hobbs Act robbery as a divisible offense, separating crimes of robbery against persons and robbery against property.
"But the district court never suggested that a Hobbs Act offense, while generally divisible between robbery and extortion, was further sub-divisible between robbery committed by using force against persons and robbery committed by using force against property," Scudder wrote.
Finally, the appellate court rejected Hatley's argument that a jury, not a judge, should determine whether he met the separate-occasions requirement for a sentencing enhancement. It pointed to United States v. Elliott, 703 F.3d 378 (7th Cir. 2012), which cited Almendarez-Torres v. United States, 523 U.S. 224 (1998).
"We grounded our holding (in Elliott) in longstanding Supreme Court precedent allowing a sentencing judge to find facts related to the existence of prior crimes," Scudder concluded. "… The Supreme Court has not overruled or limited Almendarez-Torres."
Please enable JavaScript to view this content.