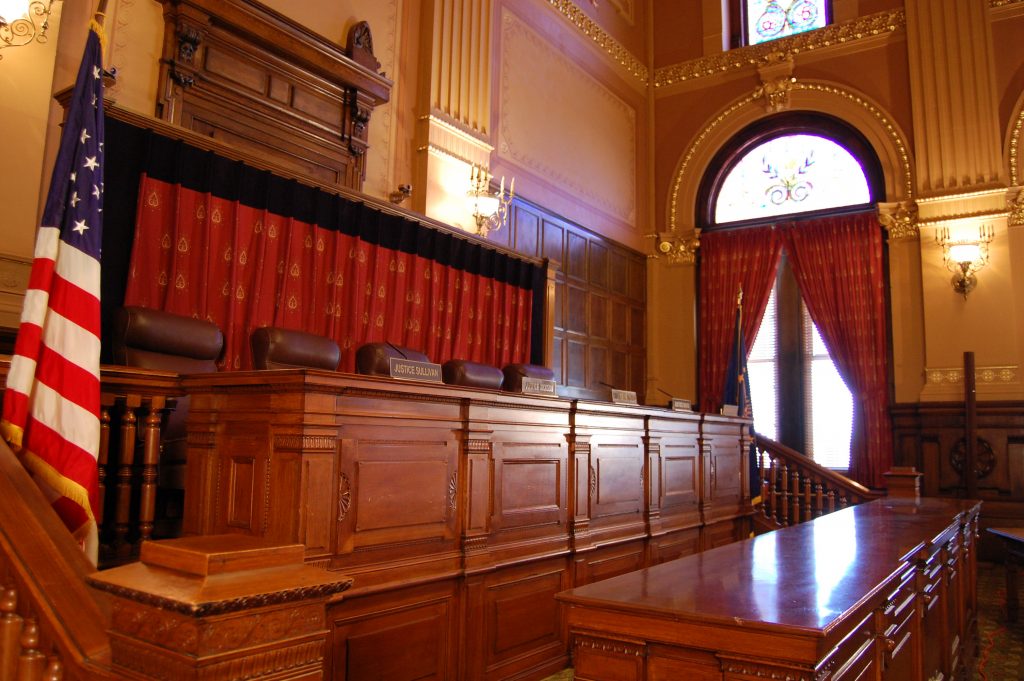 Editor's note: This article contains graphic content.
The Indiana Supreme Court will hear oral arguments next Thursday in a case involving a man's appeal of his life without parole sentence following a murder conviction.
Justices will hear arguments at 9 a.m. on direct appeal in the case of Joseph Albert Oberhansley v. State of Indiana, 20S-LW-00620.
In his direct appeal, Oberhansley is challenging whether the trial court erred in imposing an LWOP sentence because the jury failed to find that the aggravating circumstances outweighed the mitigating circumstances. He is also challenging whether LWOP is inappropriate due to the nature of the offense and his character.
According to the court, Oberhansley was charged with murder, burglary and rape in connection with the killing of his ex-girlfriend, Tammy Jo Blanton. Oberhansley ate parts of Blanton's body.
The body of Blanton, 46, was found at her home the morning of Sept. 11, 2014, badly mutilated with more than 25 sharp force injuries and multiple blunt force injuries, authorities said.
Oberhansley testified that "two Black guys" had been at the victim's home when he arrived around 4 a.m. that day and said they were responsible for Blanton's death. He said they knocked him out and that he awoke when police arrived.
Oberhansley was twice found incompetent to stand trial in the case.
A January 2020 agreement between Oberhansley's defense attorneys and Clark County prosecutors stipulated that he be transported to a state hospital for competency restoration, based on two evaluations filed in December 2019 by psychiatrists.
After Oberhansley's mental competency was restored, he was convicted and Clark Circuit Judge Vicki Carmichael sentenced him to life in prison without parole based on a jury recommendation.
The oral arguments will be held in the Indiana Supreme Court courtroom on the third floor of the Indiana Statehouse in downtown Indianapolis. They will also be livestreamed.
Please enable JavaScript to view this content.