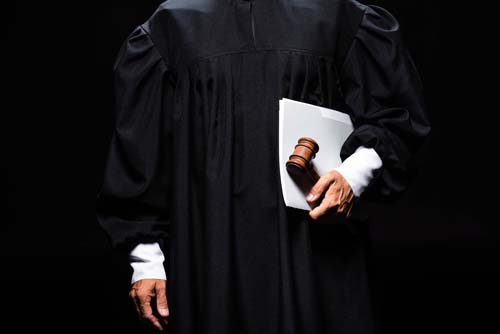 Editor's note: This article has been updated.
Indiana Southern District Magistrate Judge Matthew Brookman will be nominated to the U.S. District Court for the Southern District of Indiana to fill the vacancy created by Judge Richard Young, who has announced he will be taking senior status.
The Biden administration announced Wednesday its intention to nominate Brookman along with five other nominees to district courts. This will be President Joe Biden's 28th round of nominees for federal judicial positions, bringing the number of announced federal judicial nominees to 150.
If confirmed by the U.S. Senate, Brookman would be the first judge to join the Southern Indiana District since Judges James Sweeney and James Patrick Hanlon were confirmed in 2018. The nominee seems close to getting the support from Republican home state Sen. Todd Young
"Judge Brookman is highly regarded by his colleagues and well-prepared to transition to serving as a district court judge," Young said in a statement on the nomination.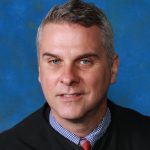 Brookman has served as a magistrate judge since 2016, filling the vacancy created by the retirement of Magistrate Judge William Hussmann. Previously from 2002 to 2016, he was an assistant U.S. attorney for the Southern Indiana District, and from 1999 to 2002 was a special assistant U.S. attorney for the Western District of Missouri.
In 2010, Brookman received the Director's Award from then-U.S. Attorney General Eric Holder for superior performance as an assistant U.S. attorney in his work on United States v. Jarvis Brown, et al., a quadruple homicide prosecution.
Indiana Southern District Chief Judge Tanya Walton Pratt congratulated Brookman on his nomination.
"And we could not be happier to have Magistrate Judge Brookman as his nominated successor," Pratt said in a news release. Magistrate Judge Brookman has served the Southern District of Indiana bench with great dedication, skill, and grace since he joined us in 2016. These attributes will serve him well as he undertakes new responsibilities as a district judge."
A native of St. Louis, Brookman graduated from DePauw University in Greencastle, where he majored in economics and history. He subsequently obtained his law degree from the Washington University School of Law in St. Louis.
Brookman's nomination comes less than a month after Judge Doris Pryor was elevated as a magistrate judge for the Indiana Southern District Court to the 7th Circuit Court of Appeals. Pryor has been replaced on the Southern Indiana bench by M. Kendra Klump. 
Like Young, Brookman will maintain his primary chambers in Evansville if confirmed. Young noted Brookman's high regard in the community and expressed his support of the nomination.
"I've been on the District Court bench for 25 years," Young said in a press release. "It is time to slow down a bit and take some time to travel and perhaps learn how to play the piano. I am thrilled that Judge Brookman has been nominated. He has great support in our district, especially in the Evansville legal community."
Please enable JavaScript to view this content.