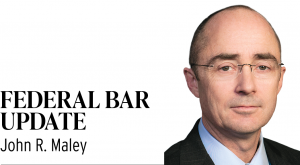 The local federal courts regularly address procedural issues that recur from time to time. Most such decisions get little attention beyond the parties but are often informative for many federal practitioners.
Whether and how to proceed under a pseudonym is one such example. Two informative opinions from the Southern District of Indiana provide excellent roadmaps.
Denial – In John Doe v. Trustees of Indiana University, No. 1:21-cv-02903, 2022 WL 36485 (S.D. Ind. Jan. 3, 2022), the plaintiff was a student at Indiana University and filed suit against the university challenging his suspension for one year for alleged violations ofCOVID protocols.
Plaintiff contemporaneously filed a notice of intent to proceed under pseudonym and a motion to proceed under pseudonym. Magistrate Judge Mark Dinsmore outlined the applicable standards and ultimately denied the motion.
Starting with the basic standards, Judge Dinsmore wrote: The "presumption in favor of open proceedings where the parties are identified is both powerful and longstanding. Doe v. Indiana Black Expo, 923 F. Supp. 137, 139 (S.D. Ind. 1996); see Fed. R. Civ. P. 10 (requiring the caption of a complaint to 'name all the parties'); see also Fed. R. Civ. P. 17 (requiring that all civil actions 'be prosecuted in the name of the real party in interest'). As a result, '[t]he use of fictitious names is disfavored.' Doe v. Blue Cross & Blue Shield United, 112 F.3d 869, 872 (7th Cir. 1997). The 'unusual practice' of allowing a party to litigate under a pseudonym may be appropriate, however, 'in exceptional cases where the party has a privacy right so substantial as to outweigh the 'customary and constitutionally-embedded presumption of openness in judicial proceedings.' Indiana Black Expo, 923 F. Supp. at 139."
The court next outlined its discretion, writing, "'The decision whether to allow a party to proceed pseudonymously is within the discretion of the court.' Doe v. Purdue Univ., 321 F.R.D. 339, 341 (N.D. Ind. 2017); K.F.P. v. Dane County, 110 F.3d 516, 519 (7th Cir. 1997). The court therefore 'has an independent duty to determine whether exceptional circumstances justify such a departure from the normal method of proceeding in federal courts.' Blue Cross & Blue Shield United, 112 F.3d at 872."
Judge Dinsmore then enumerated factors commonly considered: whether the plaintiff is challenging governmental activity or an individual's actions; whether the plaintiff's action requires disclosure of information of the utmost intimacy; whether the action requires disclosure of the plaintiff's intention to engage in illegal conduct; whether identification would put the plaintiff at risk of suffering physical or mental injury; whether the defendant would be prejudiced by allowing the plaintiff to proceed anonymously; and the public interest in guaranteeing open access to proceedings without denying litigants access to the justice system.
Addressing these factors, the court found that the lawsuit would not require the plaintiff to reveal information of utmost intimacy.
The court explained, "Plaintiff presents no concrete examples of the type of intimate information that revealing his identity would force him to disclose. This is especially clear given that Plaintiff does not dispute that he 'and his four housemates, also members of his fraternity, hosted a social gathering in their private off-campus residence' on April 23, 2021, to which the Bloomington Police Department and Indiana University Police Department responded. Indeed, it appears that Plaintiff would simply prefer not to attach his name to his admitted conduct."
As for risk of physical or mental injury, Judge Dinsmore concluded, "Plaintiff's concerns in this case are centered upon his economic well-being and possible embarrassment or humiliation, but courts have generally rejected attempts to proceed under fictitious names based solely on such concerns."
Regarding potential prejudice to defendants if the plaintiff proceeded anonymously, the court found the following defense concerns valid: "Defendants may need to gain discovery from third-party witnesses, including depositions and document requests. It is complicated at best for Defendants to obtain third-party discovery pertaining to the Plaintiff if his name is anonymous. Defendants will also be prejudiced by being forced to refer to the Plaintiff by pseudonym at a jury trial. Courts have recognized, for example, that jurors could construe the court's permission for the plaintiff to conceal his true identity 'as a subliminal comment on the harm the alleged encounter … has caused the plaintiff.'"
As for public interest, Judge Dinsmore wrote: "The public's interest in the longstanding notion of openness of federal proceedings would be hampered by allowing Plaintiff to use a fictitious name — especially here, where Plaintiff has failed to establish how his case constitutes an exceptional circumstance warranting anonymity."
Finally, Judge Dinsmore addressed whether the plaintiff's identity had been kept confidential and determined the plaintiff's complaint does not hide his presidency of a specific fraternity and that a simple Google search reveals his identity. And "along the same lines, his underlying conduct — hosting a party that allegedly violated COVID restrictions — was not confidential, as there were admittedly at least 40-50 people present at Plaintiff's party."
Thus, Judge Dinsmore concluded, "Plaintiff has not established a privacy right so substantial as to outweigh the 'customary and constitutionally-embedded presumption of openness in judicial proceedings.' Indiana Black Expo, 923 F. Supp. at 139 (quoting Frank, 951 F.2d at 323). Plaintiff, as the movant, has failed to meet his burden of 'show[ing] that some combination of these factors outweighs the ordinary presumption of judicial openness, justifying the exercise of the Court's discretion.' Cook County, 2021 WL 2258313, at *3. As a result, this case does not present the type of 'exceptional circumstances' which warrant permitting Plaintiff to proceed under a pseudonym. Blue Cross & Blue Shield United, 112 F.3d at 872."
A review of the docket shows that the plaintiff was given leave to amend disclosing his name, which he did in an amended pleading. The case continues.
Grant – In a different factual setting involving a student arrested for sexual assault of a minor and then suspended from the university, the court granted anonymity for plaintiff in Doe v. Indiana University, No. 120-cv-00123, 2020 WL 12991581 (S.D. Ind. Mar. 3, 2020). In that case, Magistrate Judge Debra McVicker Lynch applied the same factors and concluded: "At this stage of the case, the court is satisfied with the plaintiff's showing that he may suffer undue injury if his name is used and readily available. The court is also especially mindful that revealing the plaintiff's name may contribute to an 'outing' of the minor whom the plaintiff is alleged to have sexually assaulted; for that reason too, the court finds that anonymity should be permitted at this stage."
Judge Lynch added, "The Seventh Circuit also has noted that fictitious names may be used where necessary to protect the privacy interests of 'children, rape victims, and other particularly vulnerable parties or witnesses.' See Doe v. Blue Cross & Blue Shield United of Wisconsin, 112 F.3d 869, 872 (7th Cir. 1997)."
Judge Lynch further wrote "that the plaintiff's interests, appropriate protection of the minor's identity, the defendants' interests in avoiding prejudice, and the public's interest in open courts may need to be re-balanced at some later time in this proceeding, such as at the trial itself, and the court may revisit the circumstances under which a pseudonym may continue to be used."
A review of the docket indicates that plaintiff continued in the case anonymously, and the case was ultimately dismissed.•
__________
John Maley is a partner with Barnes & Thornburg LLP, practicing federal and state litigation, employment matters and appeals. Opinions expressed are those of the author.
Please enable JavaScript to view this content.