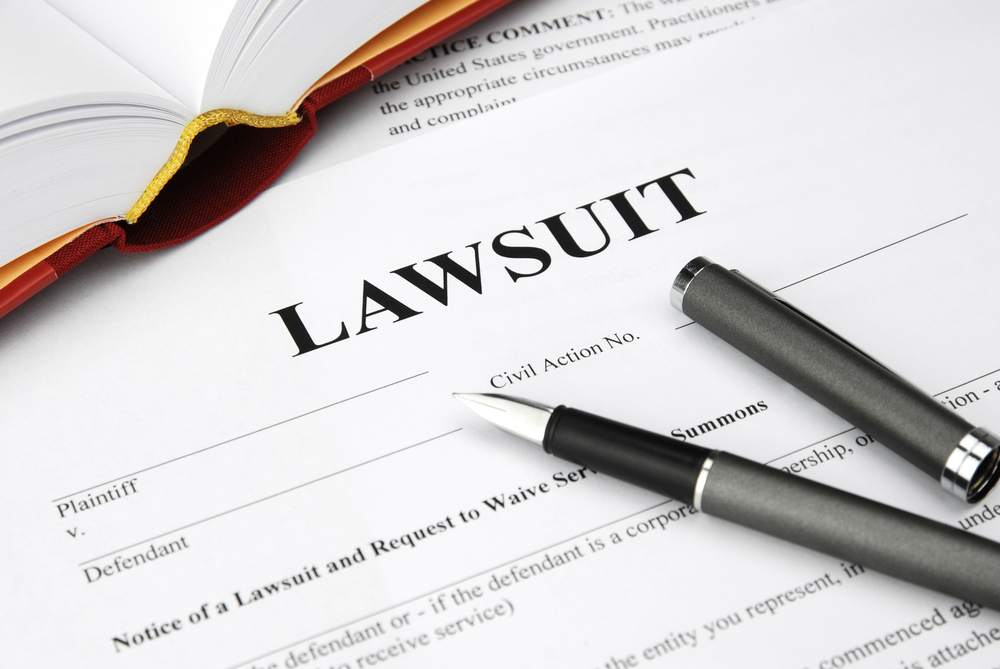 The Marion County Agricultural Fair Association Inc. — a board that oversees the Marion County Fairgrounds & Event Center in Indianapolis — is locked in an ongoing legal feud with its former executive director.
The dispute began this summer when the board sued former Executive Director Jeremiah Tevebaugh in Marion Superior Court for failing to evacuate fair property following his termination. The suit accuses him of trespassing, conversion of property and interference with fairground operations.
A counterclaim from Tevebaugh accuses the fair board of remaining complacent about sexual harassment accusations and participating in illegal political activity — charges the board denies.
The board is a private not-for-profit that says its mission is to create an enjoyable, safe, year-round multiuse facility at the Marion County Fairgrounds on the southeast side of Indianapolis, according to its website.
Tevebaugh, who held the job of executive director for two years, was ousted by the board on Aug. 23. His termination letter was signed by political commentator and potential mayoral candidate Abdul-Hakim Shabazz. Shabazz is listed as vice president of the board on the termination letter, but as president on the lawsuit and affiliated legal documents.
Tevebaugh lived in a fairground residence at 7300 E. Troy Ave. Upon his termination, he was given 30 days to leave the residence and was told he was "no longer permitted to access Fairgrounds' property, buildings or premises" other than the residence.
The suit said Tevebaugh continued to "enter and encroach" upon fairgrounds property beyond the residence, prompting a cease-and-desist demand and a motion for a restraining order.
According to the suit, Tevebaugh refused to hand over keys and passcodes to fairgrounds property and accounts. The board said Tevebaugh padlocked a heavy motorized vehicle owned by the fairgrounds and changed access credentials to an online payment system used by the board.
Tevebaugh denied most of those accusations in court filings but told Indianapolis Business Journal he had withheld the keys and passwords because he believed the fair board would destroy evidence of wrongdoing.
Court documents say Tevebaugh vacated the residence in mid-October. He was ordered by a judge to hand over passwords and keys on Oct. 17.
In a multifaceted counterclaim filed Oct. 13, Tevebaugh alleges board leader Cindy Mowery made "romantic overtures" and "sexual advances" toward him, constituting sexual harassment. Mowery is listed as president of the board on the Marion County Fairgrounds website while legal filings in the case identify Shabazz as president.
Tevebaugh's counterclaim said Mowery commented about "Tevebaugh's genitalia and downloaded shirtless pictures from Tevebaugh's Facebook account, which she then commented on and shared with board members."
On May 10, Tevebaugh said he met with Shabazz and board attorney John Sturgill to make them aware that Mowery was sexually harassing him, according to the documents. The two parties said there was no way they could take action because Mowery was a board member, not an employee, Tevebaugh's counterclaim states.
After the discussion, Tevebaugh says in court documents that Mowery continued to make "unwelcome advances," including "invitations to meet at her house, swim in her pool, and join her in a bath." Mowery also invited him on a vacation to Seattle and requested he wear clothes she'd purchased, the suit alleges.
Mowery did not respond to an IBJ request for comment.
At the same time, Tevebaugh said he became concerned that the fair board was participating in illegal political activity by using money it received from the city earmarked for fairgrounds maintenance to pay candidates and businesses closely associated with candidates for services.
The candidates were paid "exorbitantly, in effect making campaign contributions to them," the counterclaim states. The board is governed mostly by Republicans.
The board denied all the above claims in an Oct. 27 response. Shabazz did not respond to a request for comment on Tevebaugh's claims.
Tevebaugh is arguing that the board terminated him for refusing to sign an affidavit that city funds were spent lawfully, and that the board is responsible for Mowery's acts, which inflicted emotional distress.
Jeffrey Scott McQuary, an attorney representing Tevebaugh, told IBJ the case is still in the discovery phase. It could be a long, complicated process, he said.
Attorneys representing the fair board will likely request a summary judgment, McQuary said. If it's denied, the case will go to trial.
Please enable JavaScript to view this content.