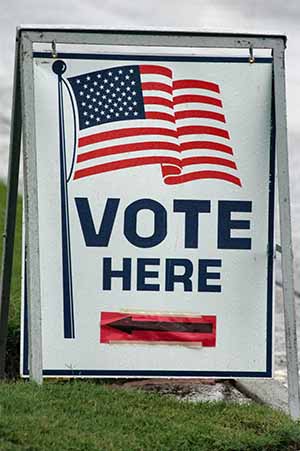 As expected, Indiana's three appellate judges on the ballot in this week's election are poised to sail to retention.
Court of Appeals of Indiana Judges Paul Mathias, Nancy Vaidik and Leanna Weissmann were each up for a retention vote in the Nov. 8 election, part of a system in which appellate judges are not initially elected but do appear on the ballot periodically for voters to decide whether they should stay on the bench.
Statewide totals weren't available as of Friday, but a county-by-county breakdown of retention results shows a "yes" vote in each county where each judge appeared on the ballot.
Mathias was on the ballot in the court's 3rd District, which encompasses the northern third of the state, Vaidik was on the ballot in the 5th district, which includes all Indiana counties, and Weissmann was on the ballot in the 1st District, which is the southern third of the state.
Indiana's appellate judges are selected through a merit selection process that begins with recommendations from the Indiana Judicial Nominating Commission and ends with a final selection by the governor. Then, they sit for retention in the first statewide general election following two full years on the bench, then every 10 years after that.
This week's election was the third retention vote for Mathias and Vaidik, who were each appointed in 2000, and the first for Weissmann, who was appointed in 2020.
Prior to Tuesday, the Indiana State Bar Association conducted a poll of its members asking whether the trio of judges on the ballot should be retained. The results of the poll showed that, with 759 ISBA members voting, 87% supported Mathias' retention while 85% supported the retention of Vaidik and Weissmann.
The percentages of actual "yes" votes for each judge in Tuesday's election was smaller across the board than the percentages in the ISBA poll. In Allen County, for example, Mathias received an 81.3% positive vote; in Marion County, Vaidik received 75.5%; and in Vanderburgh County, Weissmann received 78.8%, all as of Friday morning.
The disparity between the poll and the actual retention vote is typical, ISBA officials say. That's because Hoosiers outside the legal profession may not be familiar with appellate judges, so they're less likely to cast a ballot one way or the other.
As of Friday morning, 99.7% of statewide precincts were reporting. The most up-to-date results are available online via the Indiana Election Division.
Please enable JavaScript to view this content.