Indiana University Robert H. McKinney School of Law has chosen one of its own, vice dean and professor Karen Bravo, to replace outgoing dean Andrew Klein. The school announced its choice at the end of a nationwide search in a letter to faculty and staff Thursday.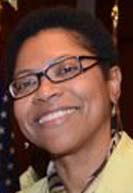 Bravo will assume leadership as the 13th dean of the Indianapolis law school July 1, pending approval by the IU Board of Trustees, IUPUI Chancellor Nasser H. Paydar said in the letter announcing Bravo's selection.
"Since Dr. Bravo joined the law faculty at IUPUI 16 years ago, she has distinguished herself as both a leader and a scholar," Paydar said. "Her depth of knowledge will serve the school well as it evolves to meet the changing demands of legal education and scholarship, and her extensive connections with the local and global legal communities will allow McKinney to create new opportunities for engagement, research, and training of the next generation of lawyers."
Bravo was one of four finalists for the position.
Klein announced last year that he would step down as dean at the end of this school year but would remain on the McKinney faculty. Other finalists who came to the school for official visits and interviews were: Ngai Pindell, International Gaming Institute professor of law at the University of Nevada Las Vegas Boyd School of Law; Milena Sterio, an associate dean at Cleveland State University Marshall College of Law; and David Thorson, an expert in international human rights law and director of the Talsky Center for Human Rights of Women and Children at Michigan State University College of Law.
This article will be updated.
Please enable JavaScript to view this content.