A major motion picture highlighting an attorney known for defending communities against one of the world's most powerful chemical manufacturers is now in select theaters ahead of its national Thanksgiving weekend release.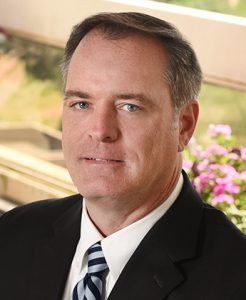 Titled "Dark Waters," the movie is inspired by Taft, Stettinius & Hollister partner Robert Bilott, who has dedicated more than 20 years of his practice to defending communities devastated by a deadly chemical that he discovered had contaminated local drinking water for decades.
The film focuses on the legal battle between Bilott and chemical manufacturing giant DuPont, initiated after Bilott was approached by a West Virginia farmer in the late 1990s who claimed his cattle had been killed by drinking water contaminated by a local DuPont plant. Further investigation revealed his assumptions were correct – the water of the entire surrounding community had been knowingly contaminated by perfluorooctanoic acid, better known as PFOA or C8, for generations.
Directed by Academy Award nominee Todd Haynes, the film stars Oscar nominee Mark Ruffalo as Bilott and Oscar winner Anne Hathaway as his wife, Sarah Barlage Bilott. The film is now in select theaters and will open in Indianapolis at the Landmark Keystone Art Cinema on Nov. 26. Additional local theaters will screen the film the following week.
"Bilott is the real superhero of 'Dark Waters,'" Ruffalo, also a producer of the film, said in a statement. "After reading The New York Times piece, I reached out to Rob about translating the details behind the exposé into film. This is a powerful story that needs to be told."
Bilott's legal work addressing PFOA has led to class action suits on behalf of thousands of individuals nationwide, with active litigation still ongoing in prominent Midwestern cities including Columbus, Ohio. Bilott remains actively involved in various legal proceedings across the country relating to PFOA and the related family of PFAS chemicals and is a frequent speaker nationally and internationally on PFOA and PFAS-related issues, including testifying before the US House earlier this year.
Additionally, a book written by Bilott titled "EXPOSURE: Poisoned Water, Corporate Greed, and One Lawyer's Twenty-Year Battle Against DuPont" was released Oct. 8, detailing his personal and professional journey through the litigation.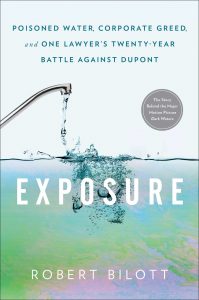 "I could not think of a better group of people than the team at Participant and Focus Features to share the story behind 'Dark Waters,'" Bilott said in a press release for the movie. "I hope the film will increase awareness of the global PFOA contamination crisis and lead to prompt action by our nation's leaders."
Please enable JavaScript to view this content.