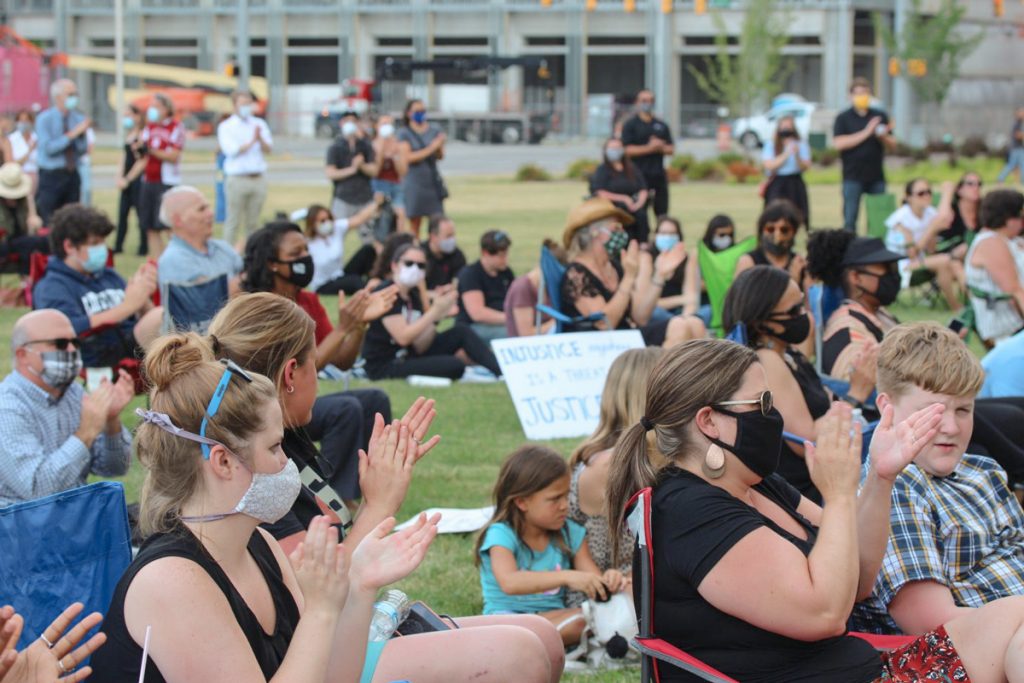 Corey Dunn echoes many when he explains why he became a lawyer.
"I wanted a job where I could deal with issues that were interesting and feel like I was making a difference," he said.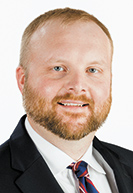 Spending hours reading history books as a youngster at the library in Paoli, Dunn found many stories of attorneys righting the wrongs in society. That put law school on his agenda early, but he detoured into a six-year stint with the U.S. Army before he completed his J.D. degree in 2017 at Indiana University Maurer School of Law.
Now as he raises his family in Crawford County, Dunn is building his litigation practice at Kightlinger & Gray LLP in New Albany. He said he wakes up every day looking forward to practicing law no matter how much work is on his desk or how late he will have to stay at the office. There is always something new to learn and ways to improve, he said, even though the daily grind can push his reason for becoming a lawyer to the back of his mind.
As for making a difference, Dunn believes that happens one case at a time.
"The key is to keep focused on the clients and how best to serve them," he said. "At the end of the day, if you want to make a change in the world, if you want to practice law in a way that conforms to your belief system, then (you need) to focus on the clients and doing what's best for them."
Dunn and other new lawyers face the unprecedented challenge of establishing their legal careers in a world that has been upended by an ongoing global pandemic, social unrest, and deep political divisions. Especially for the class of 2020, the world is unimaginably different from what it was when they started their law school classes.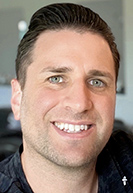 The uncertainty of the times is heightening the worry and stress among law students and new lawyers, but career counselors say the people just entering the legal profession are doing more to confront the issues of the day. They are discussing ways to solve injustices and inequities, pursuing jobs in the public sector and carefully evaluating law firms to determine if they share the same values.
"This generation of students is passionate to make change," said Amit Schlesinger, executive director of legal programs at Kaplan, a company that helps students prepare for all kinds of educational tests, including the Law School Admission Test and the bar exam.
Ten years ago during the Great Recession, many enrolled in law school believing they would have a safe place to wait out the economic storm and have a high-paying job after graduation. Those dreams fell when employment in the legal market sank, and since then, individuals have become more deliberate in considering a career in the law.
Schlesinger said today's students are not pursing a J.D. out of necessity but rather out of passion. He said a "larger swath of the student population is hoping to make a difference in the world."
Responding to the times
The fire Ashley Gamble had as an undergraduate was fueled by the belief that she could change the world through a career in criminal justice. But her excitement became tempered from working for 11 years in Allen County Community Corrections where she learned she could help people, she could make a difference, but she could not save everyone.
Gamble is carrying that lesson with her as she starts her new career as an associate at Shilts & Setlak LLC in Fort Wayne. A 2020 graduate of the University of Toledo College of Law, she sees family law as giving her the best opportunity to impact the lives of others by helping them navigate through a complex process like a divorce or an adoption and ending with a good outcome.
The COVID-19 public health emergency derailed her final semester and cancelled her graduation ceremony. Gamble ended up hunkered in her home, managing a household that includes three children while also preparing for the bar and searching for a job.
Such turmoil has not made Gamble cynical or even dampened her optimism. Instead, the experience during this pandemic has made her more reflective, more patient, and more motivated to use her legal skills to do pro bono work.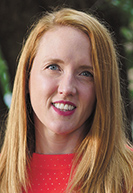 "For me personally, it made me reevaluate the things that were important and what I wanted to do as a person even if I can't change the world," Gamble said. "What I'm doing is being kind to people. I make sure I'm giving back to the community."
Anne McFadden, assistant dean of career services at IU Maurer, is seeing a similar shift in attitude in the class of 2021. Not only is she noticing students having more interest in federal government jobs but also taking a closer look at how law firms have treated their employees during the coronavirus outbreak. They want to know whether partners reduce their compensation or laid off associates and staff when the economy tanked in March.
Just as with other classes, she said, students' career motivations continue to be driven by their circumstances whether, for example, they need a big salary to pay student loans or they want to use the full power of their J.D. to help people. But the COVID-19 crisis has students scrutinizing firm behavior more than in the past.
Schlesinger said students are also examining the firms' workplace culture, commitment to diversity and inclusion and, probably, political affiliation. The applicants may keep looking if a particular employer does not share their values which, he said, can create an opportunity for smaller regional firms to attract the top talent from the top law schools.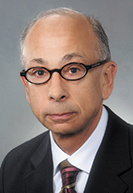 Craig Pinkus graduated from Harvard Law School in 1968 and, like the class of 2020, entered the legal profession at a time of great social change. But settling into the former firm of Barnes Hickam Pantzer & Boyd in Indianapolis, he encountered what he saw as discrimination by the other attorneys because of his Jewish faith. The tension peaked when he was chastised for his pro bono representation of anti-Vietnam War protesters who had been arrested outside Shortridge High School.
Pinkus could not understand why the firm was opposed to him defending the protesters' constitutional rights to peacefully assemble.
"I was clearly an outsider. People were not happy about me being there," he said. "I was as close to wallpaper as I could get."
The situation prompted him to look around and soon he found a new home as the executive director of the Indiana Civil Liberties Union. There, he said, he had a sense he was actually doing something that mattered. Eventually the reality of supporting a family necessitated he return to private practice where he remains as of counsel at Bose McKinney & Evans LLP.
"I didn't start out ever feeling I wanted to change the world," Pinkus said. "I started out wanting to do something that seemed to be right."
Change is happening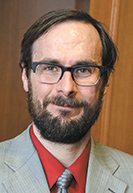 At Notre Dame Law School, Christopher Kozelichki, assistant director of career development, tries to give some perspective to the "true believers" or the students who put a high personal stake in doing good. He tells them they are not going to save the world with one case. They should focus on making a difference where they can because another case will always be waiting for their attention.
Kozelichki understands the attraction to public sector work having been a deputy prosecutor helping victims of abuse. Like McFadden, he sees more students now trying to learn more about issues sparking the calls for social change.
But the soon-to-be lawyers need to find the practice area and employer that fits with their personality and their career goals, he said. Some are wired for the competitiveness of a large firm and others will get more reward in the public-interest sector. A mismatch, he believes, can lead to an attorney adding to the legal profession's already high rates of suicide and substance abuse.
Once they begin their careers, today's young lawyers may still have to adjust their expectations for changing the legal profession. Kozelichki pointed out that for all the talk of alternative billing practices during the Great Recession, the billable hours are still here. And firm culture may be harder to uproot, he said, because lawyers tend to get bogged down in the "we had to do it so you should too" argument.
Audrey Van Gilder, a 2019 graduate of Loyola University Chicago School of Law, has a grounded view of the legal profession. Her perception was molded by her legal studies and clerkship for Indiana Court of Appeals Judge Paul Mathias as well as her three years teaching in New Orleans.
The classroom experience moderated her high aspirations as she realized while she could make a difference in her students' lives, she could not change the system as a whole. Similarly, she said she is filled with "optimism and pride" because lawyers help people who come up against hard problems. But at the same time, she feels "a little bit of despair and a little bit of shame" because she sees injustices and abuses of power being justified by lawyers.
Van Gilder followed her dad, David Van Gilder, into the law and is now practicing in his firm, Fletcher Van Gilder LLP in Fort Wayne. She believes although the time is ripe for lawyers to partner in changing the legal profession, the landscape will shift even if they want to stand still.
"The world is changing," Van Gilder said. "We have to change along with it."•
Editor's note: This story has been updated to reflect that Amit Schlesinger is an employee of Kaplan, not parent company Kaplan Inc.
Please enable JavaScript to view this content.